Via News:
THE founder of a new political party dedicated to taking the heat out of Australia's overblown and hideously expensive housing market has said politicians need to be given a "kick up the bum" on the issue.

Sydneysider Andrew Potts, who registered the Affordable Housing Party (AHP) with the Australian Electoral Commission earlier this month, said he knew he had to do something when he was chasing rats out of his own decrepit rental accommodation.

Talking exclusively to news.com.au, Mr Potts, the party's national convener and lead Senate candidate, said housing affordability was a national issue.

"Australians are spending too much of their income on housing and we're putting too many eggs in one basket with property investment."

An economic researcher agrees, saying "crap policies" were pricing people out but warned reducing house prices in a country so propped up by property could lead to dire consequences and job losses.

The party's policies include:

• Phasing out negative gearing and capital gains discount on investment property sales

• Stopping overseas buyers from buying Australian properties

• Taxing properties left empty by investors

• Cutting down immigration to 70,000 annually

• Banning full time Airbnb properties

• Ending "no fault" evictions for rental properties

The former journalist denied they were radical solutions to soaring house prices pointing to census data that showed in some parts of Sydney one-in-10 properties are "ghost homes" left empty by investors.

"I don't think it's a radical idea that housing in Australia should benefit people in Australia and not people who don't live here and don't need to own property here.

"There could be up to 300,000 empty properties out there, that's enough to house every homeless person and person in public housing," he said.
Just join Sustainable Australia, dude.
I really can't fathom how badly organised Aussie youth is.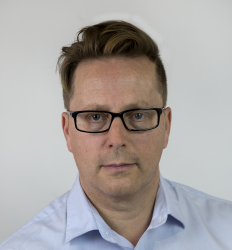 Latest posts by Houses and Holes
(see all)