by Chris Becker
Risk markets are on edge with the latest missile launch from North Korea, this time coasting over the northern islands of Japan. The usual safe haven bids of Yen and gold responded swiftly: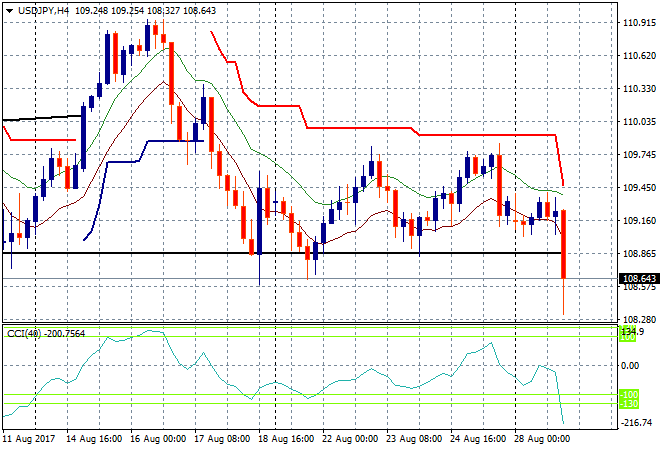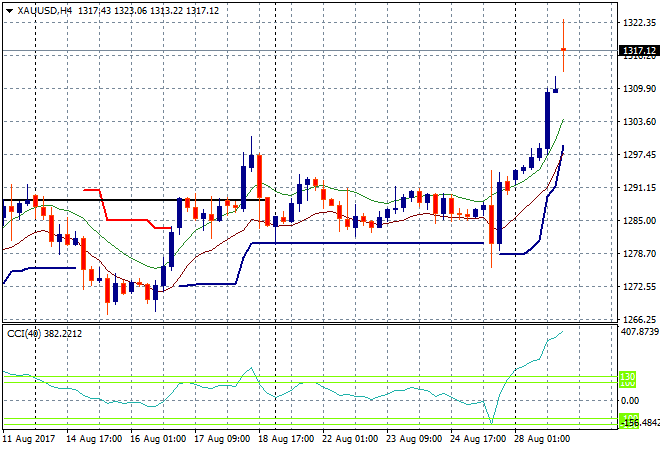 But is this latest move higher in gold, which I talked about last week, about something else?
It's got to do with bad signals emanating from the bond market, according to Global Macro Monitor:
Here is how the gold ETF (GLD) and the Treasury ETF (TLT) have moved together over various periods. The data show the correlation is increasing. For example, over the past 20 trading days, the GLD and TLT have moved in the same direction on the same day 80 percent of the time, this compares to around 55 percent over the past ten years.

Now check out how the nearest gold and 10-year Treasury futures have tracked each other over the past six months.

Here is the one-year chart of the gold-bond correlation.

The dollar is in trouble because it had run up before the inauguration, pricing in a significant fiscal expansion — tax cuts and infrastructure spend — higher relative policy rates and economic growth.  That's all deflating now.   The Dixie now trades with Trump's poll ratings and currently sits at the critical level of 92.

If the long-term viability of the dollar and its reserve status were really in doubt, we would expect gold and bonds to diverge and move in the opposite directions. That is gold soaring and bonds tanking. Watch that space.
Indeed.
Latest posts by Chris Becker
(see all)