Nice video here of Westpac's Justin Smirk on the outlook for China, iron ore and the Australian dollar:
Absolutely right. Westpac's AUD fair value is already stretched and getting stretcheder: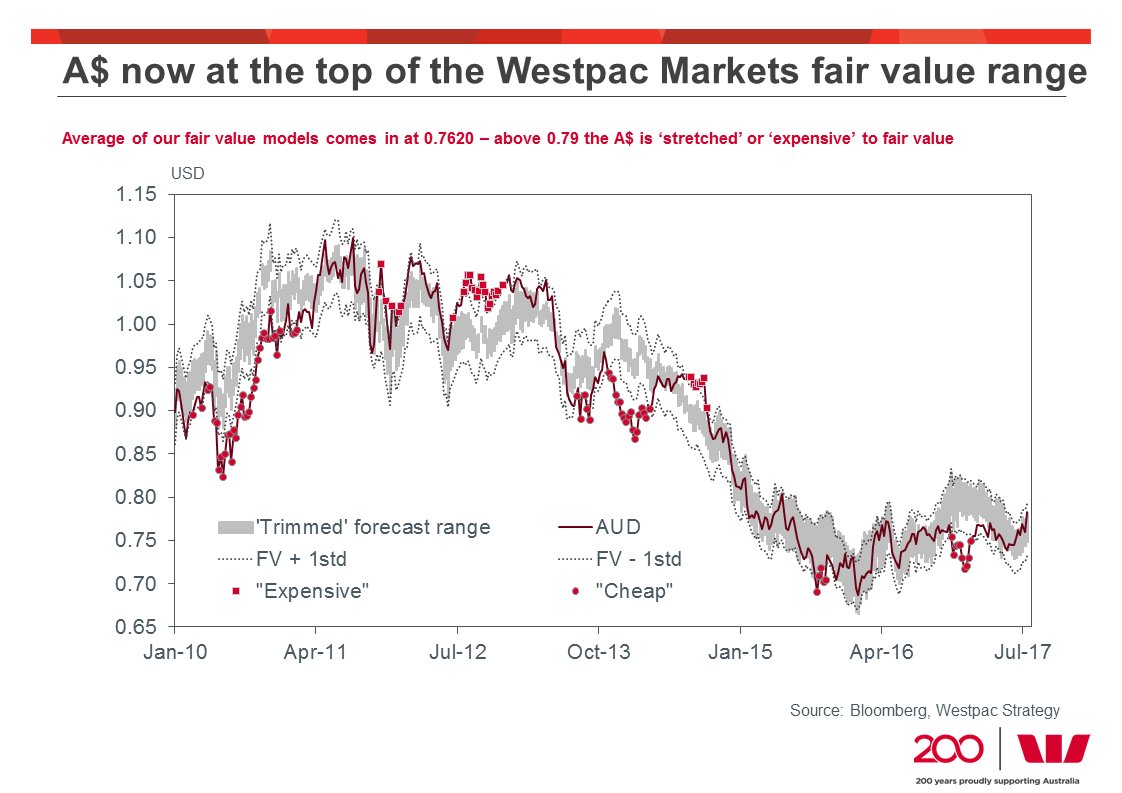 ---
The MB Fund offers you the perfect vehicle to maximise returns via a temporary rise  in the Aussie dollar in its pure international equities portfolio of 50 hand-picked stocks:
Core International Shares

This is a "carve out" of the International part of the above portfolios.
It is a core holding,  designed to have a broad, diversified exposure to the world's large capitalisation stocks.
Its intended for investors who wish to do their own asset allocation, and can use this fund to get exposure to higher quality and cheaper stocks.
Investors have the option to put an ethical overlay over this portfolio.
The minimum investment is $70k.
This fund maintains minimal cash balances – i.e. the tactical funds above will reduce share weights when stock markets are expensive or risky, whereas this fund will remain fully invested. It is up to the investor to manage the asset allocation when buying this fund.
Register your interest and we'll be touch.