The extent that Australia's high-rise apartments are exposed to combustible cladding similar to that which engulfed London's Grenfell, killing more than 50 people, is beginning to come to light. Yesterday, the second day of the Senate's inquiry heard that thousands of apartments in Sydney and Melbourne are potentially at risk. From The SMH:
Dodgy sprinklers, aggressive profiteering and a lack of regulation were highlighted in evidence to a Senate inquiry investigating non-conforming building products in Sydney on Wednesday…

The inquiry heard there are up to 2500 buildings in NSW and thousands in Victoria at risk of defective cladding similar to that which is being blamed for turning the Grenfell Tower block in London into a towering inferno.

Scott Williams, the chief executive of Fire Protection Association of Australia, told the inquiry that buildings in Sydney and Melbourne shorter than 25 metres were at even greater risk because they were not required to have sprinkler systems monitored by local fire services…

The inquiry heard that even where systems were installed there were widespread concerns about "dodgy sprinklers"…

Building Products Innovation Council executive officer Rodger Hills said dangerous building products "are a persistent and endemic problem in the building industry"…

In its submission, Engineers Australia slammed the lack of regulation across the country.
Even if Australia can avoid a disaster like the Grenfell fire, taxpayers and/or apartment owners are likely to face a hefty remediation bill to bring these structures up to code.
Meanwhile, greedy developers and builders will have make out like bandits selling potentially thousands of dodgy apartments to cater for Australia's immigration ponzi.
As a point of comparison, New Zealand experienced a systemic problem of leaky homes built in the mid-late 1990s, affecting between 22,000 to 89,000 dwellings, which has cost the New Zealand economy an estimated $11.3 billion (in 2008 dollars) in repair and transaction costs.
Given the magnitude of Australia's apartment boom, and the shoddiness of construction, Australia's remediation bill could also be enormous.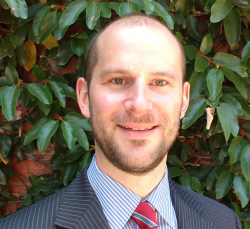 Latest posts by Unconventional Economist
(see all)