The ANZ/Property Council industry survey is out today and making headlines in an MSM hopeful for a soft landing. Confidence has eased: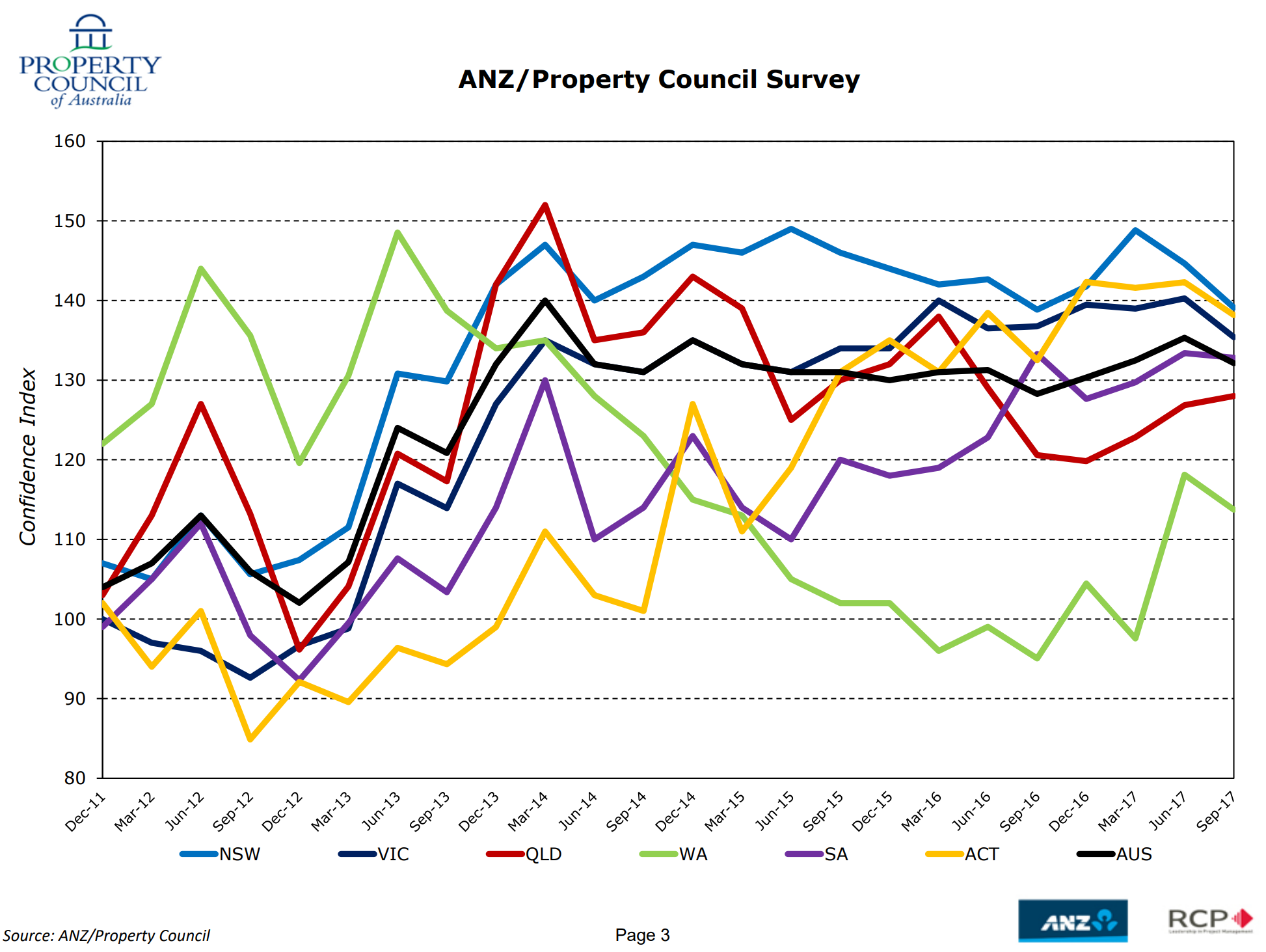 And price expectations have fallen sharply: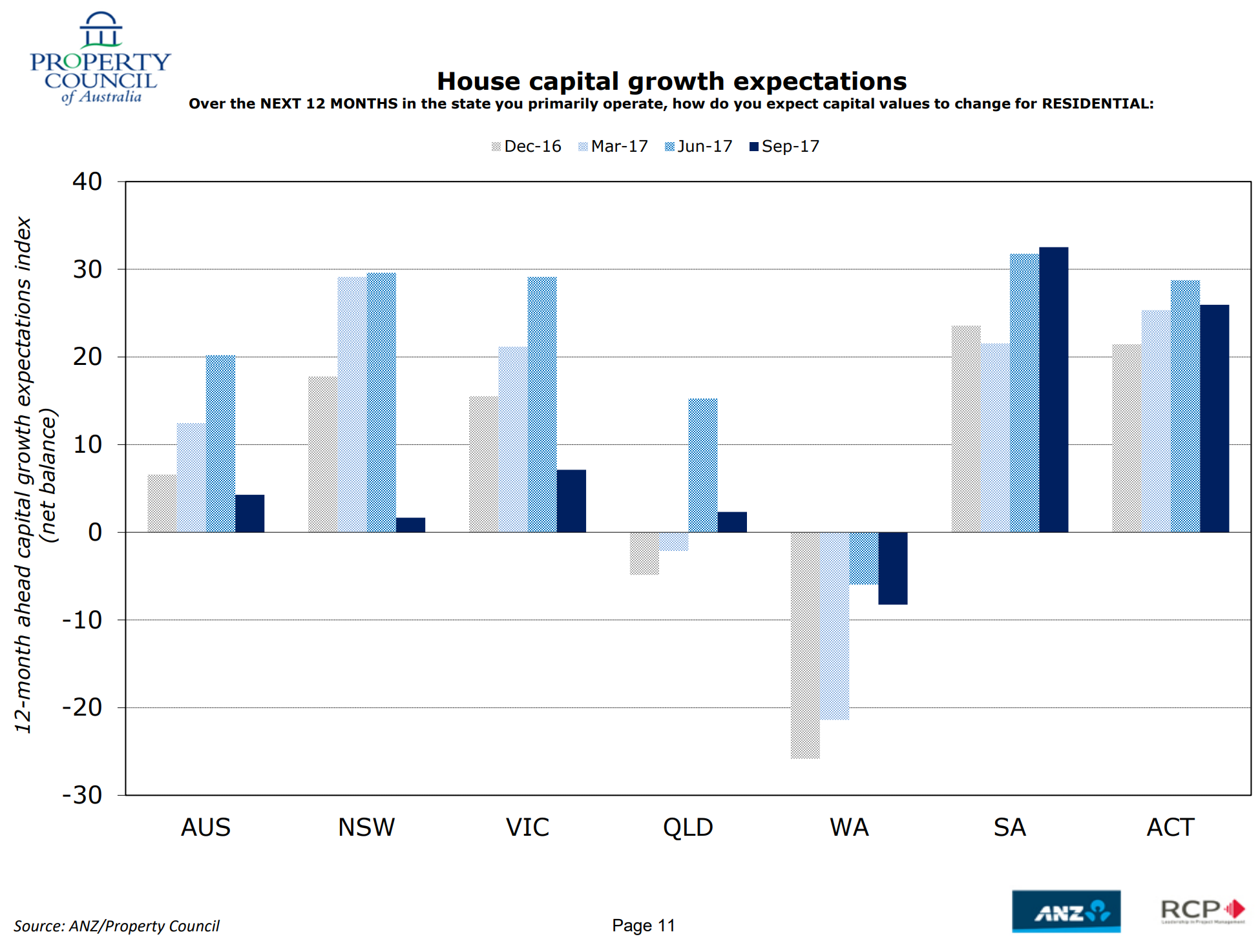 Whether that is meaningful I have no idea. The full report is here.
This, however, is meaningful:
Home loan rates would only have to rise 50 basis points – the equivalent of two Reserve Bank rate increases – to trigger an exodus of property investors from the Sydney housing market, according to financial modelling by research and consulting firm Riskwise Property Review.

Riskwise, which undertook the modelling to "take the guesswork out of investor demand forecasting" also found that home loan rates would have to rise by a much higher 100 basis points in Melbourne and 150 in Brisbane to trigger an investor exodus in those markets.

The firm reached its findings using the "surplus/shortfall ratio" (SSR) – the ratio between the gross rental return and the funds required to service a discounted standard variable mortgage with an 80 per cent loan-to-value ratio – and with 10 years of housing data provided by CoreLogic.

It found a clear correlation between the SSR and the number of investors in the market – the higher the ratio, the greater number of investors in the market. Using this correlation, it could then model the impact of interest rate increases and work out the tipping point in each market. Riskwise founder and CEO Doron Peleg said the biggest surprise was how close Sydney was to the tipping point. "Half a per cent, only a few tweaks from RBA, could make investors start leaving this market," he said.
With that I completely agree which is why we won't see it from the RBA.