Weeoo, weeoo, weeoo.
The Pascometer wailed again late yesterday, it's eighth straight property warning in a few weeks (for that MB must apologise having exposed the broken workings of the mechanism for all other topics leaving precious little else for it to write about).
Yesterday's spat cog was a wild over-egging of the NAB property survey which apparently signaled that FHB's are the "new kings" of the housing market:
As so often is the case, it appears the market has run ahead of government housing policy. According to the NAB June quarter residential property survey, first home buyers were the biggest players in new property sales and second in established housing.

Someone forgot to tell FHBs to wait until July 1 for various government incentives. In particular, the NSW stamp duty deal was widely tipped to sideline FHBs in June and cause a rush this month. If there is a further surge from the NAB's June quarter figures, FHBs will rule.

…That's still growth though after a period of extraordinary rises in the dominant Sydney and Melbourne markets. If the two surveys are correct and average prices hold up with more modest gains, it will be a major achievement for such a boom to end without a bust. The housing permabears will be bitterly disappointed if their decade-long forecasts of imminent disaster again fail.
A little data (spelled d-a-t-a) from the Australian Bureau of Statistics (ABS to those in the know):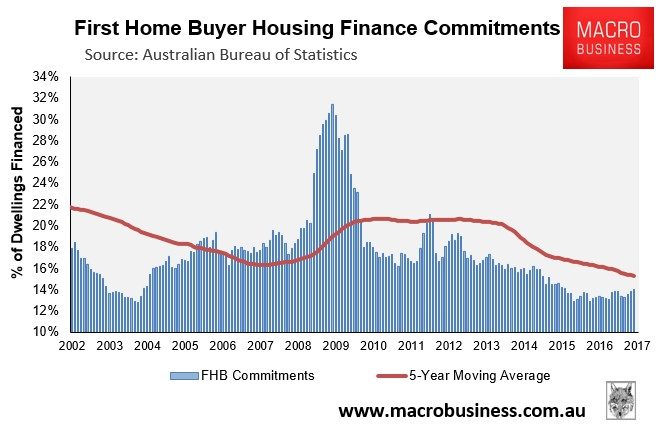 Investor shares remain shockingly higher: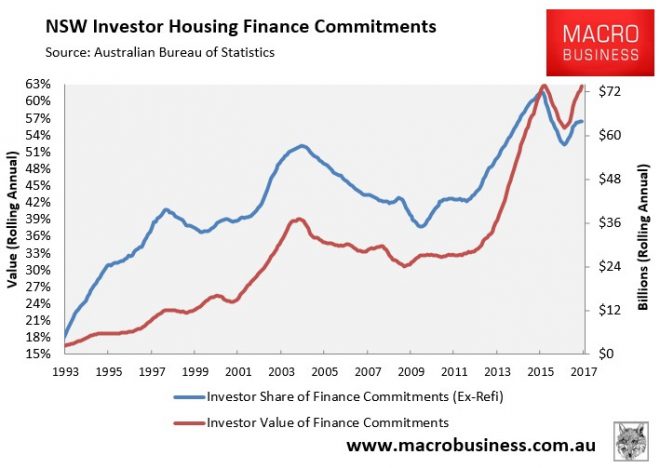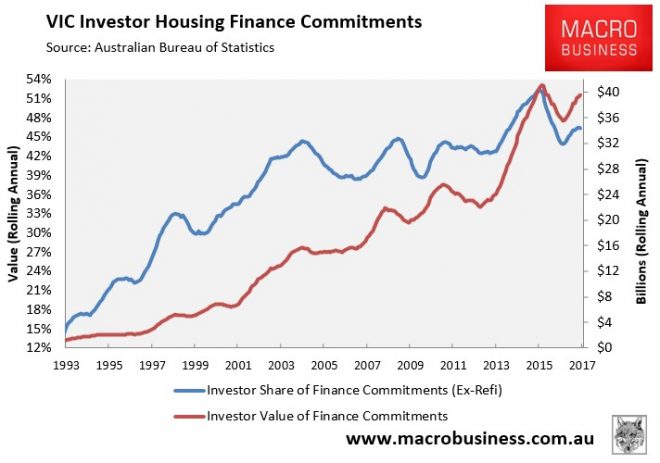 Nothing would give us greater pleasure than to see FHBs rise to be "kings" of the property market. Alas, for now, there is little sign of it given the monstrous pricing out by investors. With luck macroprudential 2.0 will help rebalance things ahead but it'll be a long haul given the extreme unaffordability and lunatic policies of Gladys Berejiklian.
The Pascometer is analog not digital so there is no software update to enable it to read charts. We can be reassured that it will generate further false signals, though only for property it now seems.
Weeoo, weeoo, weeoo.