Some might think right about now, via the BBC:
North Korea says it has successfully tested its first "intercontinental ballistic missile" (ICBM).

A state television announcement said the missile, which landed in the Sea of Japan on Tuesday, could hit targets anywhere in the world.

But the US and Russia said the missile had a medium range and presented no threat to either country.

China and Russia called on Pyongyang to freeze its missile and nuclear activities.

The announcement on North Korea state television said the Hwasong-14 missile test was overseen by leader Kim Jong-un.

It said the projectile had reached an altitude of 2,802km (1,731 miles) and flew 933km for 39 minutes before hitting a target in the sea.

North Korea, it said, was now "a full-fledged nuclear power that has been possessed of the most powerful inter-continental ballistic rocket capable of hitting any part of the world".

It would enable the country to "put an end to the US nuclear war threat and blackmail" and defend the Korean peninsula, it said.

While Pyongyang appears to have made progress, experts believe North Korea does not have the capability to accurately hit a target with an ICBM, or miniaturise a nuclear warhead that can fit onto such a missile.

Other nuclear powers have also cast doubt on North Korea's assessment, with Russia saying the missile only reached an altitude of 535km and flew about 510km.

David Wright, a physicist with the US-based Union of Concerned Scientists, says that if the reports are correct, this missile could "reach a maximum range of roughly 6,700km on a standard trajectory".

That range would allow it to reach Alaska, but not the large islands of Hawaii or the other 48 US states, he says.

It is not just a missile that North Korea would need, our correspondent adds. It must also have the ability to protect a warhead as it re-enters the atmosphere, and it is not clear if North Korea can do that.

Once again North Korea has defied the odds and thumbed its nose at the world in a single missile launch. With the test of the Hwasong-14, it has shown that it can likely reach intercontinental ballistic missile ranges including putting Alaska at risk.

Kim Jong-un has long expressed his desire for such a test, and to have it on the 4 July holiday in the US is just the icing on his very large cake.

Despite this technical achievement, however, it is likely many outside North Korea will continue to be sceptical of North Korea's missile. They will ask for proof of working guidance, re-entry vehicle, and even a nuclear warhead.

From a technical perspective, though, their engines have demonstrated ICBM ranges, and this would be the first of several paths North Korea has to an ICBM with even greater range.
Could hit Darwin, though. Might make a nice test target.
Seriously, though, when does this escalation become a market problem? Does the US even have a strategy here? The Tribune is doubtful:
The latest North Korean missile launch comes as President Donald Trump appears to be reassessing his strategy for the region, which has emphasized both tough talk and collaboration with China.

Trump responded quickly after North Korea on Tuesday tested a missile that flew higher and longer than previous ones, criticizing leader Kim Jong Un and urging China to "put a heavy move on North Korea and end this nonsense once and for all!" But he offered no specifics on a path ahead.

White House officials did not respond to questions about what Trump meant. Since he entered the White House, Trump has talked about confronting Pyongyang and pushing China to increase pressure on the North, but neither strategy has produced fast results. The White House has been threatening to move forward on its own, though administration officials have not settled on next steps.

Patrick Cronin, an Asia expert with the Center for a New American Security, said Trump was probably "coming to the point of no return" with North Korea, adding that the upshot could be diplomatic overtures or military action.

"We either go to the diplomatic table with Kim Jong Un or we do take some course of action," Cronin said. "In all probability we do both."
Like what? There's nothing the US can do without risking every major city in the region with destruction. Yet the diplomatic route is going nowhere, either. There have been no Six Party talks in nearly a decade. China is seriously conflicted, seeking denuclearisation but no regime change or, at least, no instability within the country.
The NYT sums up Trump's options:
There is classic containment: limiting an adversary's ability to expand its influence, as the United States did against a much more powerful foe, the Soviet Union. But that does not solve the problem; it is just a way of living with it.

He could step up sanctions, bolster the American naval presence off the Korean Peninsula — "we're sending an armada," he boasted in April — and accelerate the secret American cyberprogram to sabotage missile launches. But if that combination of intimidation and technical wizardry had been a success, Mr. Kim would not have conducted the test on Tuesday, knowing that it would lead only to more sanctions, more military pressure and more covert activity — and perhaps persuade China that it has no choice but to intervene more decisively.

…He could also take another step and threaten pre-emptive military strikes if the United States detects an imminent launch of a intercontinental ballistic missile — maybe one intended to demonstrate the potential reach to the West Coast. Mr. Perry argued for that step in 2006, in an op-ed in The Washington Post that he wrote with a future defense secretary, Ashton B. Carter. "If North Korea persists in its launch preparations, the United States should immediately make clear its intention to strike and destroy" the missile on the pad, the two men wrote.

But Mr. Perry noted recently that "even if you think it was a good idea at the time," and he now seems to have his doubts, "it's not a good idea today."

The reason is simple: In the intervening 11 years, the North has built too many missiles, of too many varieties, to make the benefits of a strike like that worth the risk. It has test-flown a new generation of solid-fuel missiles, which can be easily hidden in mountain caves and rolled out for quick launch. And the North Koreans still possess their ultimate weapon of retaliation: artillery along the northern edge of the Demilitarized Zone that can take out the South's capital, Seoul, a city of approximately 10 million people and one of the most vibrant economic hubs of Asia.

…Which leads to the next option, the one that South Korea's new president, Moon Jae-in, talked about in Washington on Friday when he visited Mr. Trump: negotiation. It would start with a freeze in North Korea's nuclear and missile tests in return for an American agreement to limit or suspend military exercises with South Korea. Mr. Xi has long urged that approach, and it won an endorsement on Tuesday from President Vladimir V. Putin of Russia, after he met with the Chinese leader.

That, too, carries risks. It essentially achieves the North Korean and Chinese goal of limiting American military freedom of action in the Pacific, and over time erodes the quality of the American-South Korean military deterrent.
Markets are still not reacting much beyond a bid in the yen. Probably because stalemate is the best and perhaps only option.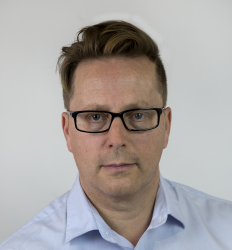 Latest posts by David Llewellyn-Smith
(see all)