From Judith Sloan:
On one side of the debate is the assertion that rising electricity prices are not related to the increase in the penetration of renewable energy but are the result of rising gas prices. The proponents of this argument point out that electricity price increases have been higher in Queensland, which has very little renewable energy, than in South Australia, which has a lot (close to 50 per cent of its generating capacity).

…On the other side of the debate, rising electricity prices are seen as the result of too much subsidised renewable energy which, in combination with low demand, has driven cheap, reliable sources of electricity generation out of business. Since electricity prices are set by the marginal provider at a point of time and gas is increasingly that marginal provider, the rising price of gas is feeding into higher wholesale electricity prices.

Moreover, domestic gas prices are rising in part because the renewable energy target excludes gas as a source of electricity generation. The gas companies, in effect, have been forced to seek out other markets for their product overseas, a strategy sanctioned by the federal and Queensland governments. While this led to the development of some new fields at the time, the subsequent moratoriums placed on exploration and exploitation of coal-seam gas by several state and territory governments have meant the growth of new supplies of gas has come close to a grinding halt.

…The bottom line is that energy policy in this country has reached the point of catastrophe. Faced with crippling electricity prices and uncertain system reliability, there is still no agreement about the appropriate direction of policy into the future. If anything, the divergence between the federal government and some state governments is as wide as ever.

And all the talk of demand-side measures is simply code for asking people (and businesses) to desist from using power when it is actually appropriate for them to do so — during a heatwave, for instance. This is not a feature of a First World developed economy.

In the meantime, well-heeled households are subsidised to spend up big to install solar PV with battery backup, meaning that the cost of operating the grid is shared across a smaller number of participants. This drives up prices further for those who can least afford to pay. They call it energy poverty in Europe; expect that term to become common parlance here.

For Frydenberg, his best hope is that domestic gas prices start to fall by virtue of the restrictions on exports and some regulatory changes affecting pipeline operation. But there can be no guarantees.

Gas supplies are not something you can simply switch on and off. And unlike hard rock mining, gas requires an ongoing program of drilling to replace expiring wells.

Without strong financial incentives, the Australian government may find that some of the gas companies simply decide that it is easier to pick up their bat and ball and go home.
If only they would! Close a Curtis Island LNG plant and all problems are resolved. Sloan is wrong about gas and the RET. Gas generation capacity has grown significantly over the past fifteen years owing to the national plan to use it as the bridging fuel as we transition from coal to renewables: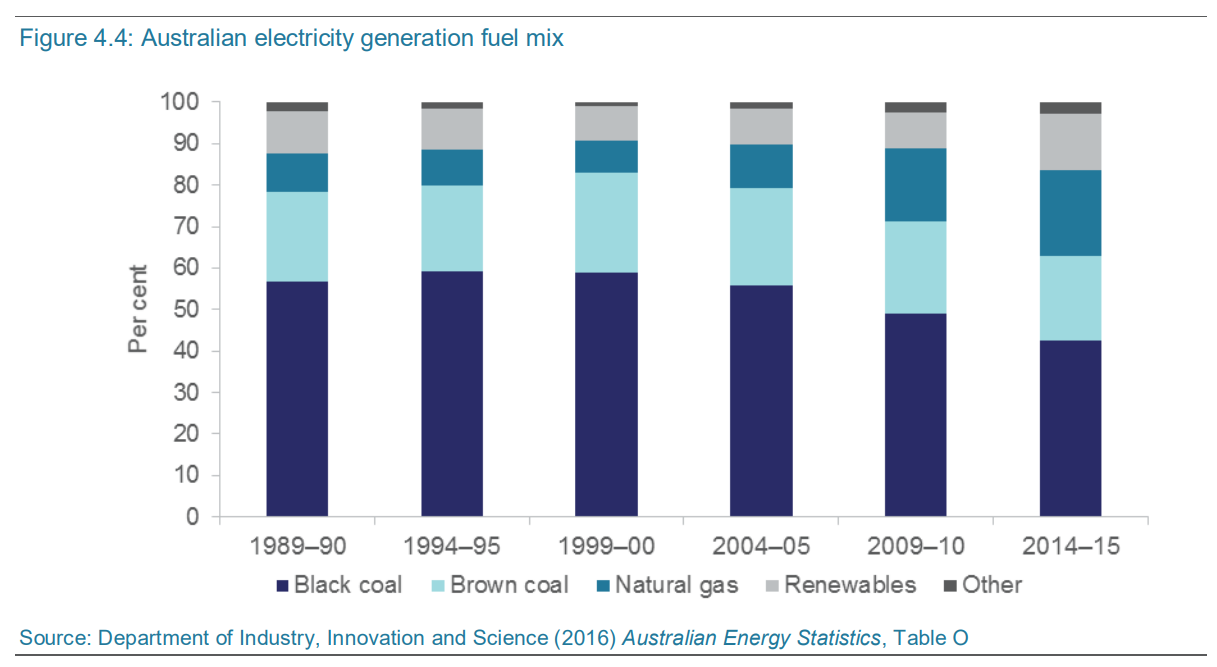 The only problem now is that half of the capacity is idled because the gas cartel has exploded prices: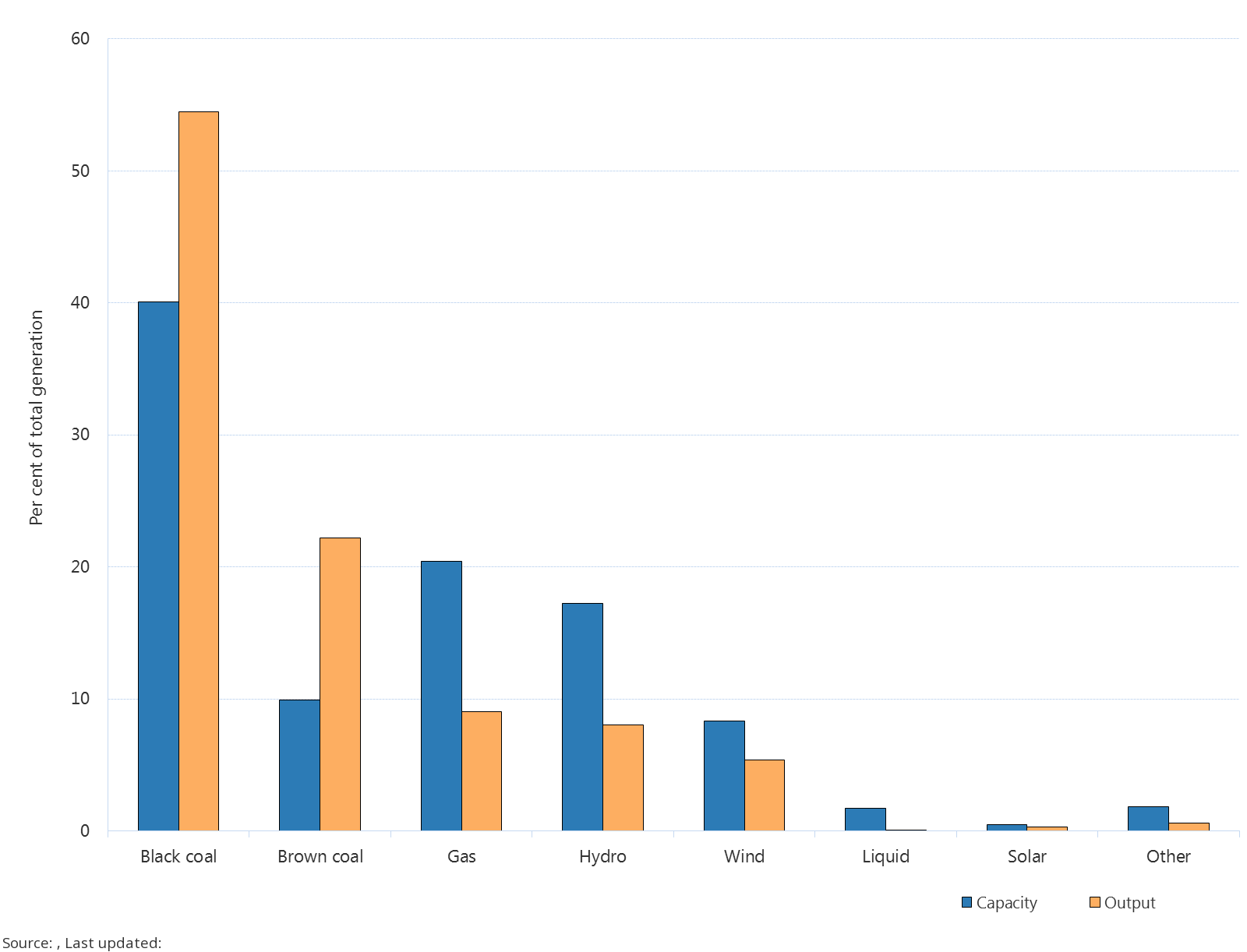 The gas industry was not "forced to seek out other markets for their product overseas, a strategy sanctioned by the federal and Queensland governments". Rather, firms blew an enormous investment bubble from 2006 to 2011 as they extrapolated Chinese demand growth to insane levels and built huge white elephant LNG plants to service illusory demand. That has left the global LNG market in a state of crippling glut: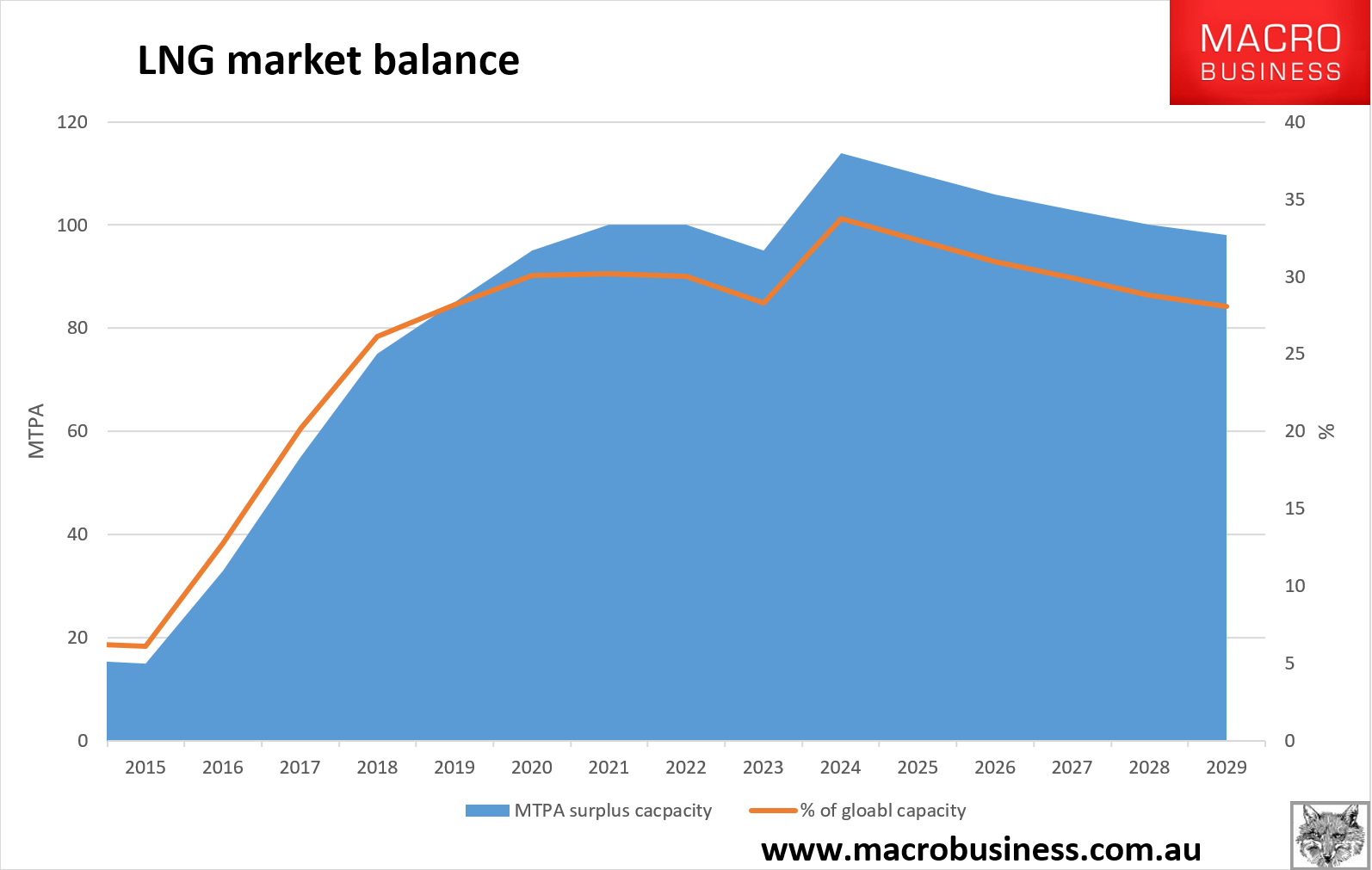 Asian customers don't even want the gas. They're forced to take it on contract but are reselling it on spot markets at a loss. Japan has gone so far as to declare the contracts illegal so it can dump the gas even faster:
Japan's Tokyo Gas, the biggest city-gas supplier in the world's largest importer of liquefied natural gas (LNG), is in talks to renew supply contracts and will push to revise terms to get more flexibility and cut prices, a senior official said on Thursday.

The push for easier terms, a major concern among Japanese utilities after the Fukushima nuclear disaster six years ago led to a surge in LNG imports and drove prices higher, got a boost when the country's anti-trust regulator last month ruled restrictions in supply contracts were anti-competitive.

"We have re-negotiations under way, including price review," said Takashi Higo, senior general manager at the gas resources department of Tokyo Gas.

"There will be tough negotiations (with suppliers) and it will take a lot of time," he added, speaking to reporters at an energy conference.

The decision by Japan's Fair Trade Commission to rule that so-called destination clauses that restrict resale of LNG cargoes are anti-competitive is likely to lead to more trading by buyers in Japan and could prompt challenges to similar restrictions elsewhere in Asia.
While governments are not blameless for the post-GFC bubble, they had no reserve management system to prevent the extraction beyond environmental assessments. Can you imagine the stink that would have been made post-GFC if they had tried to block Curtis Island development (not least by The Australian)? Similar scandals cost Kevin Rudd his job.
Then there is the on the record fact that the gas firms lied to the QLD and Federal Governments about having enough gas to launch the huge export facilities. Sloan is a former director of Santos which was appalling:
As Santos worked toward approving its company-transforming Gladstone LNG project at the start of this decade, managing ­director David Knox made the sensible statement that he would approve one LNG train, capable of exporting the equivalent of half the east coast's gas demand, rather than two because the venture did not yet have enough gas for the second.

"You've got to be absolutely confident when you sanction trains that you've got the full gas supply to meet your contractual obligations that you've signed out with the buyers," Mr Knox told ­investors in August 2010 when asked why the plan was to sanction just one train first up.

"In order to do it (approve the second train) we need to have ­absolute confidence ourselves that we've got all the molecules in order to fill that second train."

But in the months ahead, things changed. In January, 2011, the Peter Coates-chaired Santos board approved a $US16 billion plan to go ahead with two LNG trains from the beginning….as a result of the decision and a series of other factors, GLNG last quarter had to buy more than half the gas it exported from other parties.

…In hindsight, assumptions that gave Santos confidence it could find the gas to support two LNG trains, and which were gradually revealed to investors as the project progressed, look more like leaps of faith.

…When GLNG was approved as a two-train project, Mr Knox assuredly answered questions about gas reserves.

"We have plenty of gas," he told investors. "We have the ­reserves we require, which is why we've not been participating in acquisitions in Queensland of late — we have the reserves, we're very confident of that."

But even then, and unbeknown to investors, Santos was planning more domestic gas purchases, from a domestic market where it had wrongly expected prices to stay low. This was revealed in August 2012, after the GLNG budget rose by $US2.5bn to $US18.5bn because, Santos said, of extra drilling and compression requirements.
The gas carteliers knew that if they ripped the gas out of Australia's east coast that they could fall back on gouging the locals, and that is exactly what is happening.
In summary, Sloan has it 180 degrees backwards. The best thing that could happen to the east coast energy market is that a major gas exporter "pick up their bat and ball and go home".
So long as they turned off the lights at a Curtis Island plant as they left – at the price of a lousy 175 jobs and a few GDP points – the wider economy would improve measurably!