Running this blog and its forbears since 2009 has led to some deep insights into the Australian political economy. When we began in the post-GFC environment we knew that things were changing, rules were being re-shaped and Australia's liberal capitalism was evolving. What we suspected but did not fully grasp was that that change was not only going to be retrograde but deeply devolving. As Leith and I have sat here promoting simple, quality policy through five successive governments, we have been consistently and relentlessly stunned at the new depths of depravity, debauchery and corruption reached by Australian public life.
Economic history does not provide many examples of demerging markets as a warning. They are usually commodity economies where the risk of corruption is higher owing to capital concentration. Argentina is one. Chile another. A demerging market is one that moves backwards from developed status to developing, with all of the de-progress that that implies: rising corruption, greater policy opacity, income imbalances and strengthening oligarchs.
Australia has so far has taken devolution on the chin, at turns co-opted and brow beaten, other times seeking new governments to correct our path, but largely soldiering on because there has been no reckoning. But, if you read it all and observe the raw material day after day, the shape of things to come is clear. It is not pretty.
The once glowing Australia of liberalising policy, productive markets, high quality elites and hard working punters has degraded into a rent-seeking orgy of distorted markets, corrupt policy, avaricious and treasonous elites and grasping punters hanging for dear life to the final, desperate inhalations of one of the world's greatest ever asset bubbles.
We are unrecognisable from the hopeful millennial nation of yesteryear, swamped by good fortune and drunk on success, we've pissed it away and now only await the final judgement of markets.
In a few short years, the legislature has proceeded from Kevin Rudd's moral challenges of a generation to today's Do-nothing Malcolm who is capable, quite literally, of pursuing climate change agendas and enormous coal interests on the same day.
From Ken Henry's Tax Review to nine consecutive Budget disasters, the executive is now a brown-nosing sycophant that routinely produces policy turns to satisfy its poll-obsessed masters ahead of the national interest.
From a triumphant rush of innovation and productivity gains in the nineties to executing prime ministers that threaten tax changes, business now dedicates itself mercilessly to the corruption of policy, almost to the exclusion of actually doing business (see Ken Henry again!).
From the intellectual dynamism of an opening culture and liberalising polity to heavily partisan propaganda and paid-for big business apologism, media has disintegrated right along with its business model and is now not much more than a social engineering engine for idiotic property speculation.
Nothing is working as it should. All of it is in ruins versus the ideal. None of it is even held to account.
We have turned from a great young nation into an aging whore who sells herself to the highest bidder as a matter of course. We are so far down the road of corruption, with so many little compromises, little broken promises, little acts of abuse and bastardry, little betrayals, that we've have forgotten who we once were.
Or, maybe we've returned to type. A penal colony of Britain's worst and least wanted, valueless, grasping, mean, with no care for the nation we live in, just brimming with entitlement for our own criminal purpose.
I don't know. All I can say is that after eight years of the same sinking trajectory, it is sickening to watch. And that there is a reckoning coming. We started rich but it might not end that way. The levels of corruption at large are now totally incompatible with the sources of our wealth. Resource extraction is radically under-taxed and that leads to public debt accumulation that cannot co-exist with the high-living private debt that it guarantees. Soon enough, global markets will notice how empty our many little tricks are and how huge our liabilities have become to sustain trashy lifestyles. Soon we'll be asked to pay more.
That will be the end of it. As it crashes we will either rediscover who we were two decades ago or we will sink into an Argentina-lite demerging market of relative poverty and obscurity.
To be honest, today, I have no idea which it will be.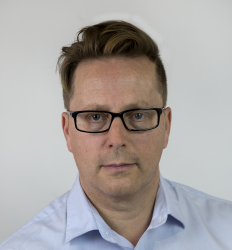 Latest posts by Houses and Holes
(see all)