ANZ has some good news for us. The offshore lenders that enable the housing bubble are getting nervous:
London-based investors in Australia's banks are fretting about the risk that several small and seemingly well-intentioned changes in housing market policies combine to create a sharp property market correction.

ANZ Banking Group chief executive Shayne Elliott, who has just returned from a week in London, said investors there are also worried that high levels of household debt have lifted housing market risk and that the government might seek to raise revenue from other sectors following the budget's surprise bank tax.

The Australian banks rely on foreign investors to fund the $400 billion gap between domestic deposits and overall lending to the economy.

Speaking to The Australian Financial Review after a presentation to a G100 conference in Sydney, Mr Elliott said many institutional investors in ANZ's debt and equity have a "heightened level of interest and concern" about Australian housing. Some view the prudential regulator's speed limits as indicative of its caution, while others suggested high levels of household debt are making them nervous.

The budget introduced new limits to the way expenses can be deducted against negative geared properties. Mr Elliott said offshore investors had asked whether "a bunch of little tweaks" in the budget made it possible that these and additional small policy changes could conspire to hit housing prices.

Asked how he responded, Mr Elliott said: "We don't think that that is the base case – but it is a risk. At the moment, what it appears is that, on the face of it, there is a lot of uncoordinated measures that are coming from all angles.
It's not uncoordinated. It's deliberate. The Council of Financial Regulators has declared a war on household debt. What are they supposed to use, harsh language? The anxiety is starting to show a little in bank pricing. The CBA CDS price continues to creep up, hitting 70bps yesterday: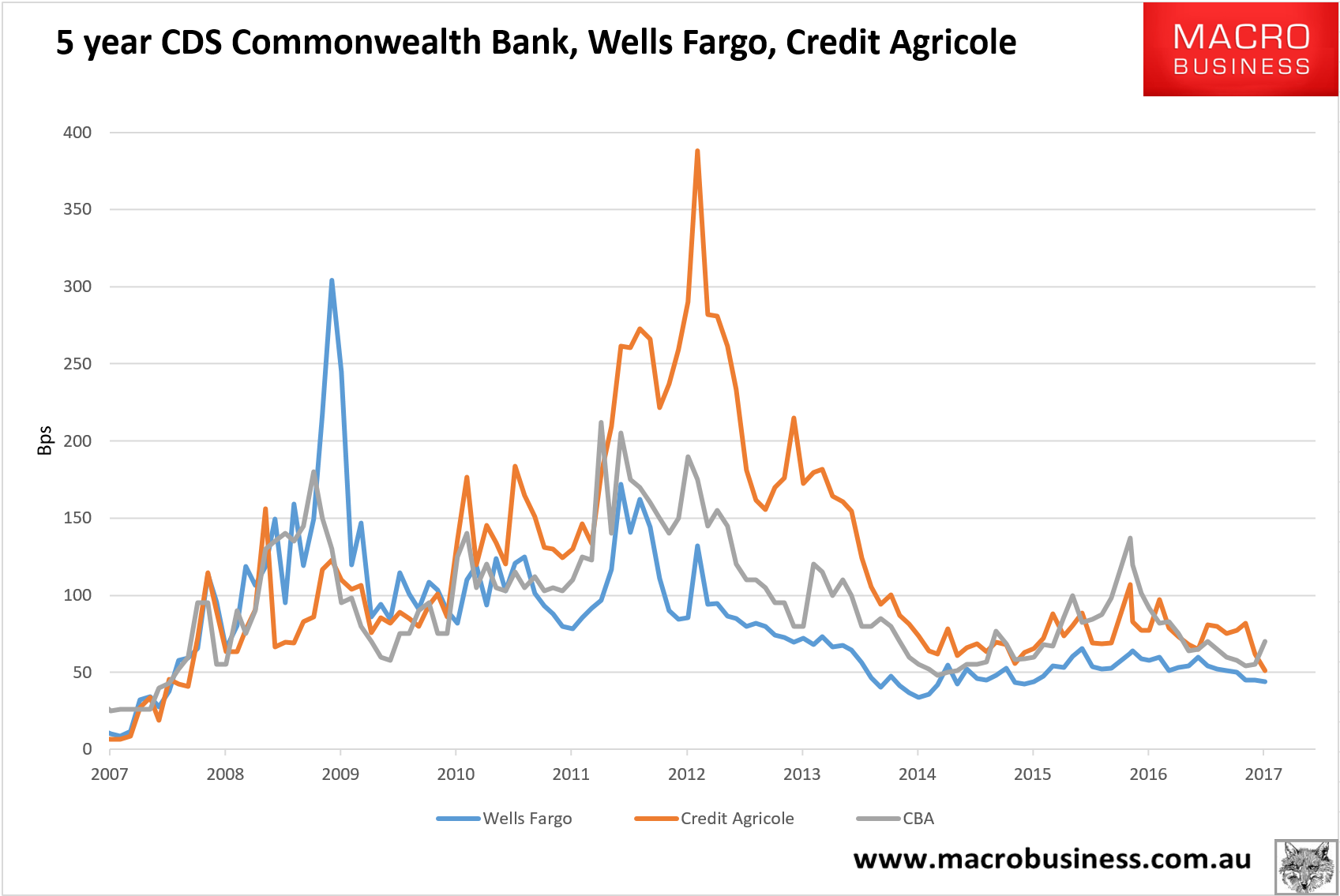 With the spread to other nations looking a little worrisome: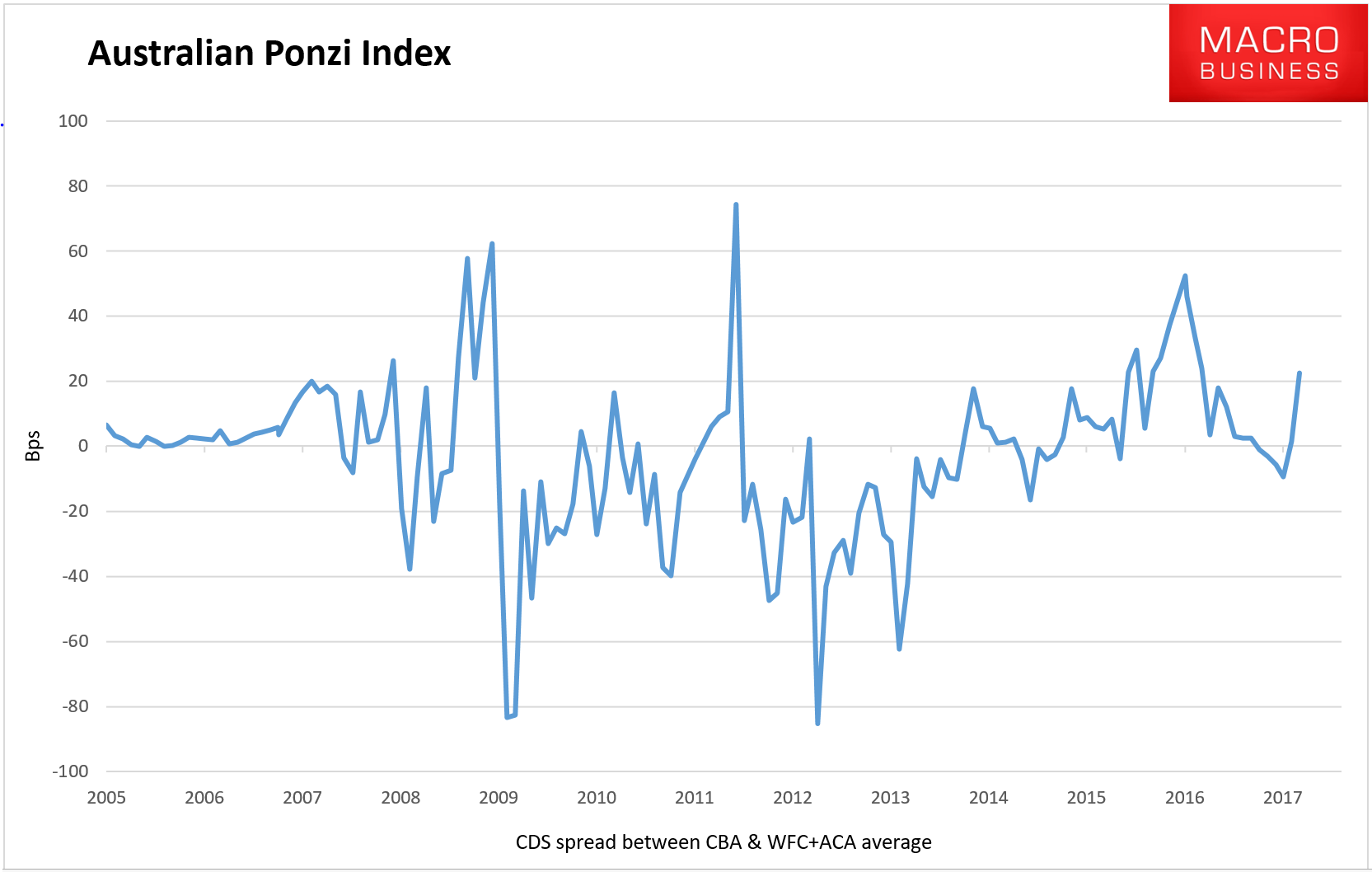 Foreign investors are right to be concerned. With the terms of trade collapsing and sovereign rating to be stripped by year end those funding costs are going to push higher.
Besides, managed deleveraging is basically impossible without economic damage and credit losses. That's what was so appalling about what happened in 2010/12 when we were virtually the first nation on earth to manage a goodly deleveraging without crashing the economy.
But that was thanks to the mining boom. Now, we'll have to do the hard way.
Latest posts by David Llewellyn-Smith (see all)