Toronto sellers are rushing to list their homes for sale after a double whammy of government restrictions on foreign buyers and the near-collapse of Home Capital Group Inc. From Bloomberg:
"We are seeing people who paid those crazy prices over the last few months walking away from their deposits," said Carissa Turnbull, a Royal LePage broker in the Toronto suburb of Oakville, who didn't get a single visitor to an open house on the weekend. "They don't want to close anymore"…

The run on deposits at the Toronto-based mortgage lender has sparked concerns about contagion, and comes on top of a new Ontario tax on foreign buyers and federal government moves last year that make it harder to get a mortgage.

"Definitely a perception change occurred from Home Capital," said Shubha Dasgupta, owner of Toronto-based mortgage brokerage Capital Lending Centre. "It's had a certain impact, but how to quantify that impact is yet to be determined."

Early data from the Toronto Real Estate Board confirms the shift in sentiment. Listings soared 47 percent in the first two weeks of the month from the same period a year earlier, while unit sales dropped 16 percent…

"The frenzy is over — it's over," said Evans, who focuses on Toronto suburbs such as Brampton. "Sanity is returning to the marketplace."

Recent competition for homes had some prospective buyers so desperate they were buying properties "sight unseen"…

"In less than one week we went from having 40 or 50 people coming to an open house to now, when you are lucky to get five people," said Case Feenstra, an agent at Royal LePage Real Estate Services Loretta Phinney in Mississauga, Ontario. "Everyone went into hibernation."

Toronto real estate lawyer Mark Weisleder said some clients want out of transactions.

"I've had situations where buyers are trying to try to find another buyer to take over their deal," he said. "They are nervous whether they bought right at the top and prices may come down."
Garth Turner has more:
So far we know listings have exploded. Up almost 50% in the first two weeks of this month compared to last year. Sales are going in the other direction – down about a fifth. And sentiment is changing fast…

Suddenly the headlines are graphic. "Bidding Wars Turn to Homebuyers' Remorse in Toronto," yells Bloomberg. And remorse it is. Deals are falling apart all over the place as buyers who suddenly realize they were the greater fools – buying at the tippy-top of an inflated market in a FOMO frenzy – do everything they can to avoid closing.

Mortgage originations are drying up. Open houses are empty. Agents are starting to completely abandon (thankfully) the barbaric cultural ritual of staging blind auctions. Suddenly buyers have a wide choice of properties to browse, no pressure to make an immediate offer, the ability to demand financing or home inspection conditions, and can even make a low-ball offer without shame or ridicule.

How is it for sellers? Wicked bad.

A few weeks ago 94% of new listings were snapped up as they hit the market. Now that ratio has plunged to 52%, and could be on its way to the Credit Crisis low of about 35%, hit when the world was ending in early 2009…

Then there are the buyers. The sales decline was 16% in the first two weeks of May, and odds are it will increase. Why would people stop looking for a house just when there are more to choose from, with less pressure and the potential for a better deal? Because we move in herds. People are desperate to buy things that others desperately covet. We back off in hesitation when something becomes unwanted, smelling risk.

It suddenly became clear to many that this market was a total gasbag. And how could a sane person believe otherwise?

Not only did prices travel from the unaffordable to the delusional and into the criminal, but the news for real estate has been all bad. Home Capital, the biggest non-bank lender, laid an egg. Ontario started taxing foreign dudes. Universal rent controls were slapped on all condos. The major banks were downgraded. The media's been filled with stories of a population shouldering record debt, one missed paycheque away from oblivion, with 70% unable to afford any mortgage rate hike – when higher rates are a certainty.

So, the next few weeks and months will be pivotal in the financial lives of millions of people with the bulk of their worth in residential real estate. Many who bought in March or April will find they paid far too much, may never recoup, and are courting years of agony and expenses if they try to walk away from their deals before closing.

Greed is morphing into fear. Maybe it wasn't different here after all.
To borrow from Crocodile Dundee: "That's not a bubble. This is a bubble":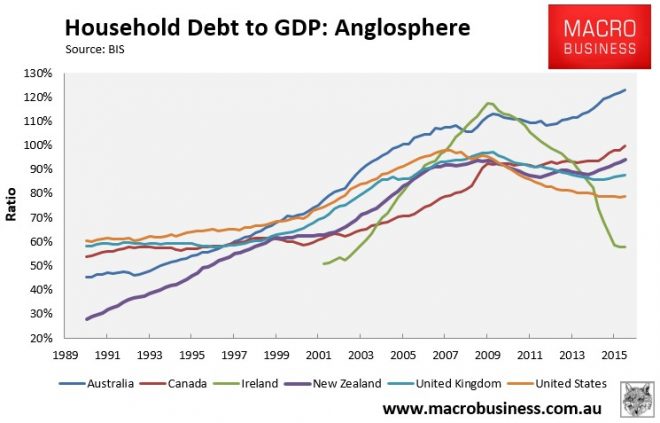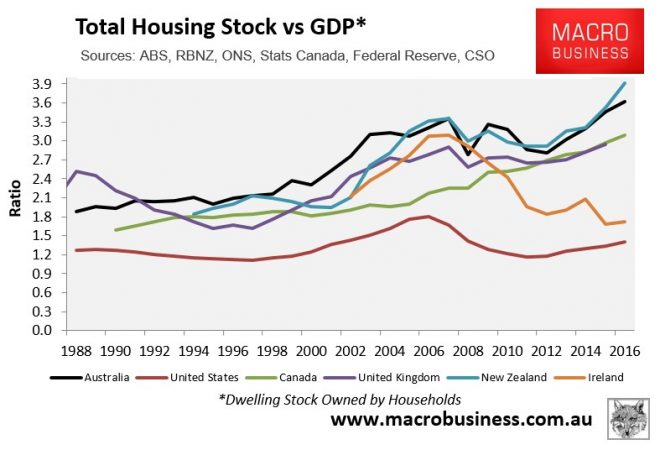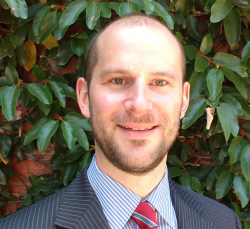 Latest posts by Unconventional Economist
(see all)