After being lectured for years by various 'experts' that Chinese buyers were not driving up Melbourne and Sydney property values, and might even be lowering prices by boosting supply, the narrative is finally changing.
A case in point is the latest rant by Robert Gottliebsen (aka 'Gotti'), who worries that Chinese buyers are beginning to desert Australia's housing market and could prompt a sharp downturn in prices, transactions, retail and car sales:
When three similar global city real estate markets start showing the same patterns, it's highly likely you are seeing a major trend emerging…

The western Canadian city, like Melbourne and Sydney, has seen enormous Chinese buying of real estate. Vancouver prices are higher than Sydney or Melbourne. And, again like Melbourne and Sydney, a series of clamps and higher taxes have been imposed on overseas investors in Vancouver.

Accordingly, Vancouver has seen an easing of prices but, more importantly, volumes have been slashed because sellers can't move their stock. In April the volume of detached Vancouver houses sold fell a staggering 50 per cent… Across to the east of Canada in Toronto, the volume reductions were not nearly as spectacular but the market is also very jittery…

And so we return to Australia… On the overall dwelling price front, there has been an easing…

What we are seeing in the three markets (Vancouver, Sydney, Melbourne) is a reduction in Chinese buying and reluctance by the non-Chinese locals to buy at the high prices.

In Australia, the biggest driver of the domestic economy has been the rise in dwelling prices in Sydney and Melbourne. Higher real estate values made people feel confident and it also drove a substantial rise in dwelling investment.

The slower real estate sales combined with no rises in non public servant salaries is causing motor and retail sales to stall. The share market is clearly nervous. And we are just at the start of the process…
It was always a giant bubble Gotti, brought about by the perfect storm of mass immigration, foreign buyers, domestic speculation, and surging household debt. While it has lasted far longer than we ever imagined, the bubble was always going to deflate at some point.
Time for your mates in the property sector to take some pain.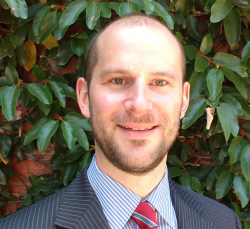 Latest posts by Unconventional Economist
(see all)