Via Macquarie:
 An earnings boost for Bass Strait Event

 Macquarie's detailed review of the Australian East Coast Gas market has revealed that while the market appears to have sufficient gas at least until 2030, prices will rise closer to export parity. We materially upgrade our earnings for BHP's Bass Strait project on the back of the improved pricing outlook.

Impact

 Higher gas prices look here to stay: Rising domestic gas prices have grabbed plenty of headlines in recent weeks. Our detailed review of the Australian East Coast Gas market suggests that the market can be adequately supplied, but the era of cheap domestic gas appears over, with prices expected to continue to track towards netback pricing to the global LNG market.

 Bass Strait earnings get a boost: We have lifted our domestic gas price assumption for Bass Strait from A$5/GJ flat to a more aggressive profile which assumes prices rise from A$7/GJ to A$9/GJ by the end of the decade. The improved pricing outlook drives 25-30% increases in EBITDA for the project over the next five years.

 Life extension possible: We have not changed our production forecasts for Bass Strait at this stage, which only include current 1P and 2P reserves. There remains significant contingent resources that could be developed to extend the life of the project beyond our current end date of 2027 but we note progressing these options is likely to require significant capital. Earnings and target price revision

 The improved earnings outlook for Bass Strait has translated to 2-5% upgrades to our FY18-FY20 EPS forecasts for BHP. The upgrades translate to ~US$200mpa increase in our forecast free cashflow. We keep our price targets unchanged at A$29.00, £15.00 and R250 despite the slight improvement in our earnings outlook.

Price catalyst

 12-month price target: A$29.00 based on a NPV – 8.0x EV/Ebitda blend methodology.  Catalyst: Resolution of the Samarco litigation is expected to occur before the end of FY17 with partial asset sales in US Onshore also a potential catalyst. Action and recommendation

 Maintain Outperform: The improved pricing outlook is encouraging for Bass Strait and we note that the project accounts for 2.5% of our NPV for BHP and 12% of Petroleum division NPV. The stronger gas price in the longer term could see the GBJV commit to further life extension projects and present upside risk to our base case. The recent decline in spot iron ore and coking coal prices have eroded some of the upside under a spot price scenario. BHP is trading on EV/EBITDA multiples of ~6.0x on our forecasts and <4.0x EV/EBITDA and a free cashflow yield of ~15% at spot prices, hardly demanding multiples.
Amusing analysis. Prices are already at $10Gj spot and $20Gj contract, way over export parity, let alone net-back.
BHP is creaming it.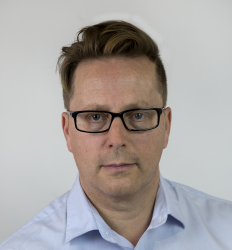 Latest posts by David Llewellyn-Smith
(see all)