Former Prime Minister, Tony Abbott, has labelled his Government's 2014 Budget as the "gold standard" for Budget repair, and argued the latest Federal Budget, released last week, is "the budget you have to have" given the current Senate composition. From The Australian:
"The 2014 budget was the gold standard in terms of budget repair and economic reform," Mr Abbott told Sky News.

"The reason why the other week we had a second-best rather than a first-best budget, was because the first-best budget, effectively the 2014 budget, couldn't get through the Senate, so the budget we had is the budget you have to have when you've got the Senate we have"…

"Without Senate reform, I am afraid that our country is condemned to be part of the weak government club of the world," he said.

"We cannot do what we know is necessary for our country because the Senate won't let us."

Poor old Tony still doesn't get it. The key reason why he failed as Prime Minister is because he did not acknowledge the true situation facing the Budget and attempted to pin the blame for "Labor's Budget mess" on too high government spending under the guise of "lifters versus leaners", while altogether ignoring the collapse of revenue.
Abbott then tried to argue that to not address the Budget deficit was a form of "intergenerational theft" that would leave future taxpayers worse-off, only to then target Budget cuts unfairly at the young and disadvantaged.
Under Abbott's leadership we witnessed the Coalition attempt to cut university funding and raise fess, as well as cut unemployment benefits, which are already at razor-thin levels. At the same time the Coalition vigorously defended superannuation and property tax lurks, thus ensuring its wealthy constituents were spared from sharing any Budget pain.
The Turnbull Government's only hope of holding onto government rests with it capturing the 'middle ground' and developing good policy in the national interest – reforms that blend Budget restraint with fairness, as well as combine efficiency with equity. It must also combine this with immigration cuts to recapture the One Nation vote.
The last thing that the Coalition should do is follow Abbott's already failed script and govern in the interests of the wealthy elite.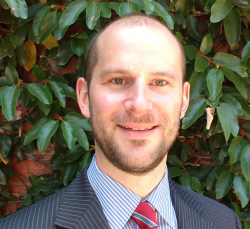 Latest posts by Leith van Onselen
(see all)