In the words of UBS's Jonathon Mott, a picture tells a thousand words:
Figure 2 provides a clear illustration of the increase in household indebtedness. We look at Australian Mortgage debt to GDP back to 1860 from RBA data. We found that Australia has historically had a very low level of mortgage debt, even though previous cycles such as the 1880s property boom and the Roaring 20s. Although mortgage credit began to accelerate post WWII, especially via Building Societies leverage was low. With the introduction of the Basel Accord in 1988 and the reduction in mortgage risk weights to 50% mortgage indebtedness hit an inflection point. From this time banks could leverage their mortgage books more significantly, than other lending products and allocated a greater proportion of their book to mortgages.

The introduction of Basel 2 in 2007 took this further with the Major Banks moving to internal models (A-IRB) and reducing mortgage risk weights down to mid-teen levels. With low CET1 ratios this implied mortgage books could be leveraged ~80 times. While APRA's decision to increase mortgage risk weights back-up to an average of 25% from July 2016 and the banks stronger capital ratios have unwound some of this excessive mortgage leverage, we see APRA's announcement yesterday that it will release an Information Paper which further increase capital held against the mortgage book as a positive move for financial stability.
No worries, mate.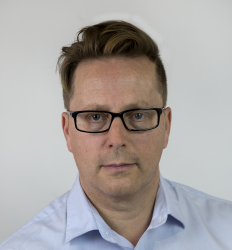 Latest posts by David Llewellyn-Smith
(see all)