Labor leader Bill Shorten has been quick to ridicule the Turnbull Government's reforms to Australia's 457 visa system, labelling it a "con job". From The Age:
Labor has released an analysis that shows just 8.6 per cent of foreign workers currently on a 457 visa are working in jobs that would be excluded under the new visa system…

The 651 professions eligible for a 457 visa would be slashed to 435 eligible for a new two-year temporary skills shortage visa, under the changes announced on Tuesday. The list for a new four-year visa would be even shorter.

Further, of the 216 jobs being slashed from the eligible occupations list, 18 of those being cut haven't been used once in the last decade. Those jobs include turf growers, deer farmers, homeopaths, and detectives.

Another 46 occupations on the list haven't been granted a visa once in the last year, including antique dealers, futures traders, park rangers, blacksmiths, gunsmiths, saw makers and repairers, sail makers, shoe makers, funeral directors and golfers.

Opposition Leader Bill Shorten said the analysis of the publicly-available data, which was current to December 31, 2016, showed the changes to the list of eligible occupations "isn't a crackdown, it's a con-job"…

"He's [Mr Turnbull] tinkering at the edges for a headline so he can keep his job for another month. He's scrapped one visa and created two new ones – not even one in ten visa holders would be affected," he said.
As I noted earlier this morning, there are four fundamental problems with Australia's 457 visa system, namely:
There are way too many occupations on the skills shortages list.
Those working under the skill level 1 (so-called "Managers and Professionals") and skill level 2 (so-called "Associate Professionals")  are not subject to any labour market testing to determine whether an Australian can do the job first. Hence, nearly 80% of total 457 visa holders are not currently subject to labour market testing.
Where labour market testing is required it can be overcome by putting an ad on Facebook or other social media and that is enough to show that you've tested the labour market – basically a farce.
The 457 visa system is not sufficiently responsive to either higher levels of unemployment, or to labour market changes in specific skilled occupations.
The Turnbull Government's policy helps overcome some of these issues via:
Implementing a new two-year temporary visa system that has no path to permanent residency, as well as a four-year scheme for highly skilled positions where there is a proven labour shortage;
Cutting the range of jobs that foreign workers can apply for by more than 200 occupations;
Mandatory labour market testing for all visas issued under the new scheme;
Mandatory English language proficiency; and
Higher minimum market salary rate so that local workers are not undercut.
There is no doubt that much more needs to be done on the immigration front to restore the system's integrity, including cracking down on other cases of visa rorting (e.g. foreign students and the Working Holiday Maker program) and significantly cutting Australia's permanent immigration intake to sensible and sustainable levels.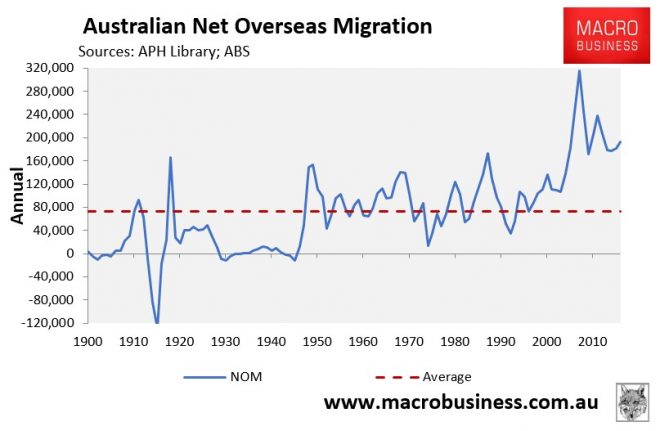 But the fact remains that the Coalition has laid its cards on the table and has promised that more immigration reforms will be announced in the future.
It is now incumbent on Bill Shorten and Labor to announce policies of its own to curb Australia's mass immigration program and safeguard living standards by taking pressure of jobs, housing, infrastructure, and the environment.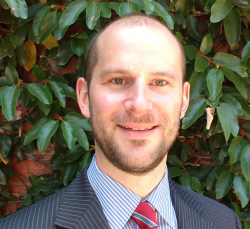 Latest posts by Leith van Onselen
(see all)