Forgive the imagery but I don't know what else to say:
The Santos-led Gladstone LNG export plant is buying more than half its gas from third parties, rather than producing from its own coal seam gas fields, despite lifting its own production in the March quarter, Santos has revealed.

In its first quarter report, Santos said GLNG, in which Santos has a 30 per cent stake, produced only 43 per cent of the 1.4 million tonnes of LNG exported from Gladstone during the quarter from its own fields.

But, thanks to a boost in production from GLNG's Queensland coal seam gas fields, this is more than in the December quarter, when GLNG provided just 38 per cent of its own gas.

It is the first time Santos has clearly broken out third-party gas volumes for GLNG, whose market purchases for export are in the spotlight as east coast gas markets tighten and prices rise.
Versus what it said during development:
"You've got to be absolutely confident when you sanction trains that you've got the full gas supply to meet your contractual obligations that you've signed out with the buyers," Mr Knox told ­investors in August 2010 when asked why the plan was to sanction just one train first up.

"In order to do it (approve the second train) we need to have ­absolute confidence ourselves that we've got all the molecules in order to fill that second train."

But in the months ahead, things changed. In January, 2011, the Peter Coates-chaired Santos board approved a $US16 billion plan to go ahead with two LNG trains from the beginning….as a result of the decision and a series of other factors, GLNG last quarter had to buy more than half the gas it exported from other parties.

…In hindsight, assumptions that gave Santos confidence it could find the gas to support two LNG trains, and which were gradually revealed to investors as the project progressed, look more like leaps of faith.

…When GLNG was approved as a two-train project, Mr Knox assuredly answered questions about gas reserves.

"We have plenty of gas," he told investors. "We have the ­reserves we require, which is why we've not been participating in acquisitions in Queensland of late — we have the reserves, we're very confident of that."
And your resulting gas bill: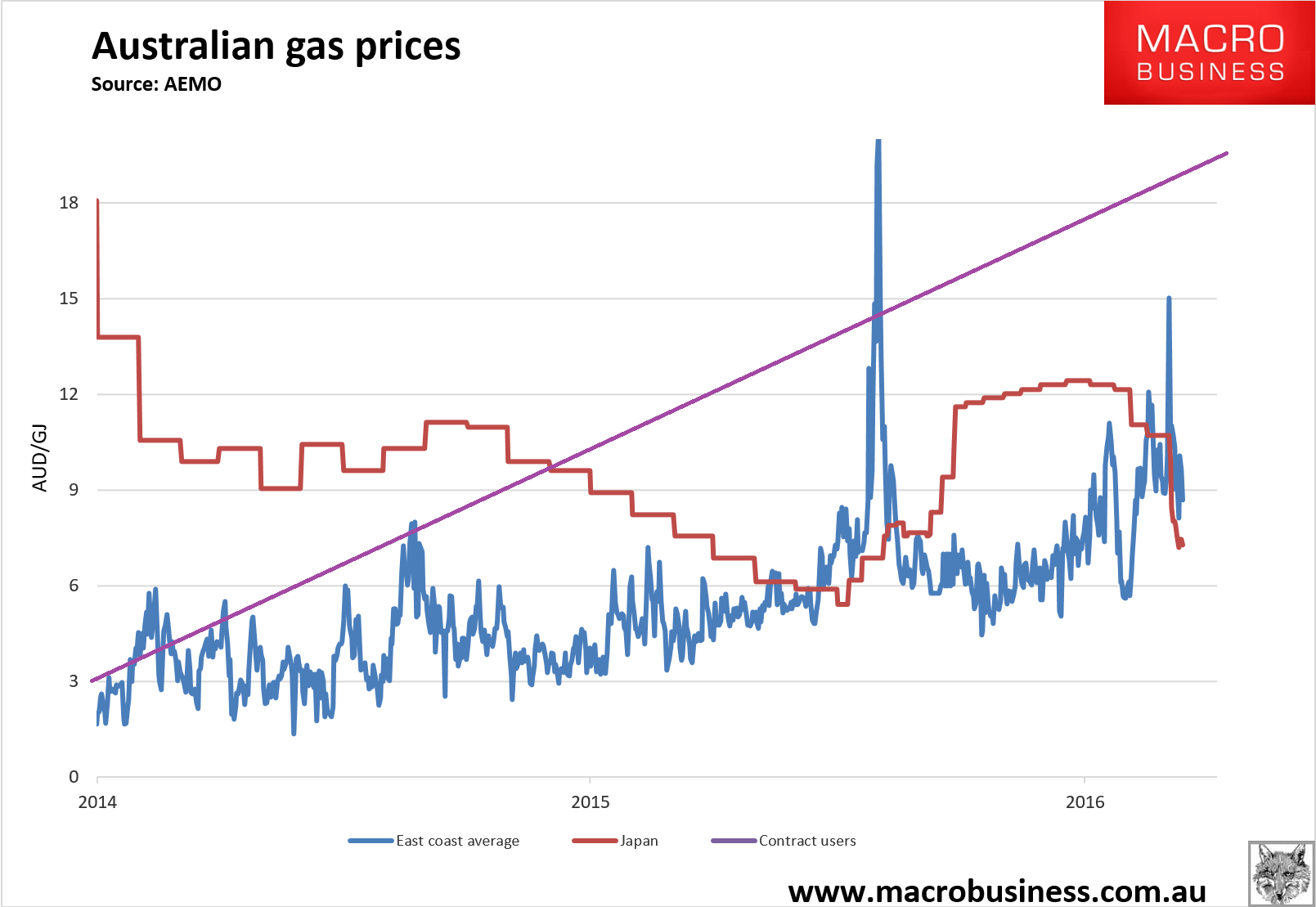 As well as power bill (red arrows are LNG export plant starts: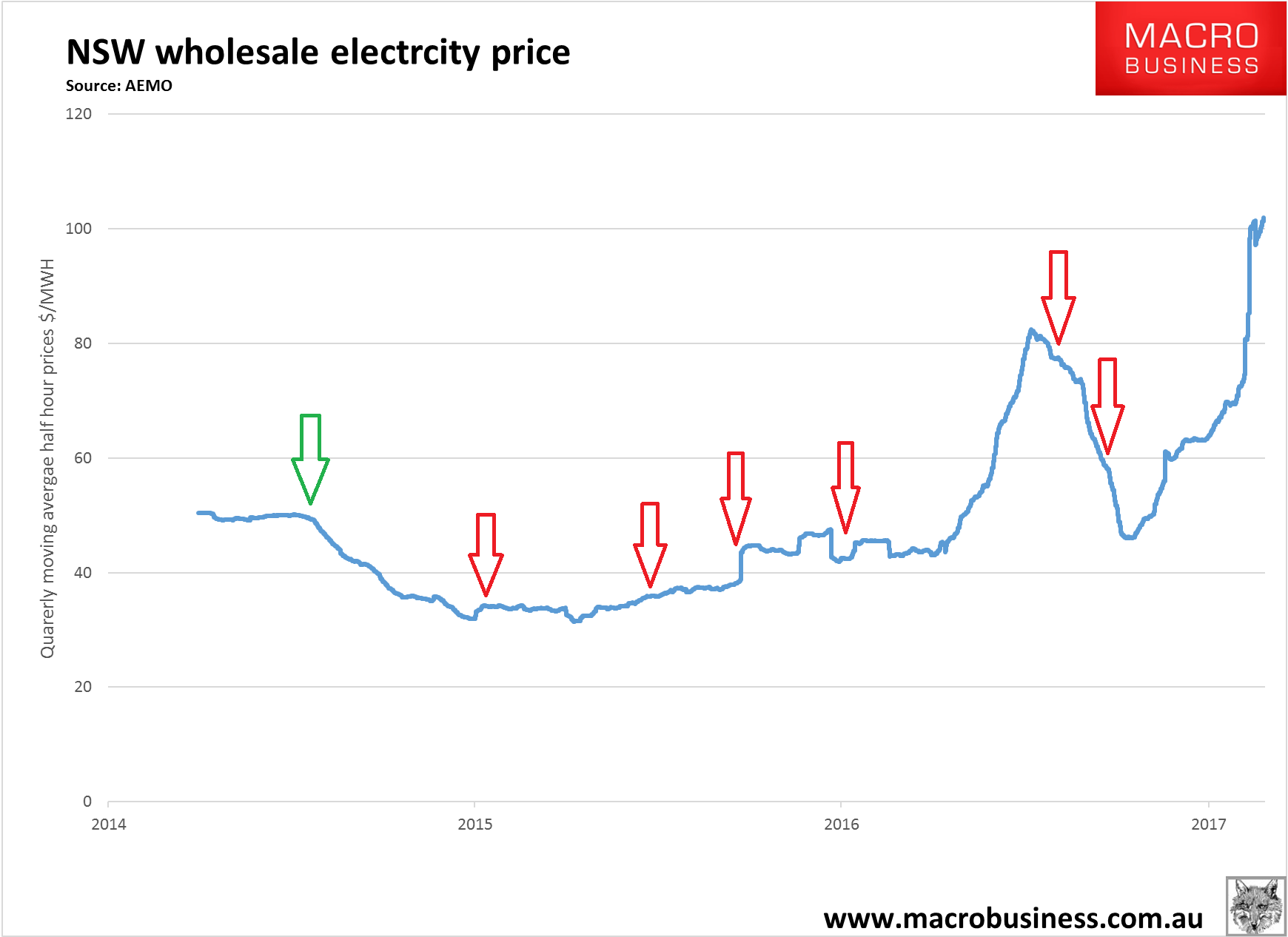 And today's Do-nothing response:
I have directed the Australian Competition & Consumer Commission to monitor the wholesale gas market in eastern Australia using its inquiry powers.
I wash my hands of it.