You want to know why the Australian economy is stuck? Go no further than this chart from Deutsche: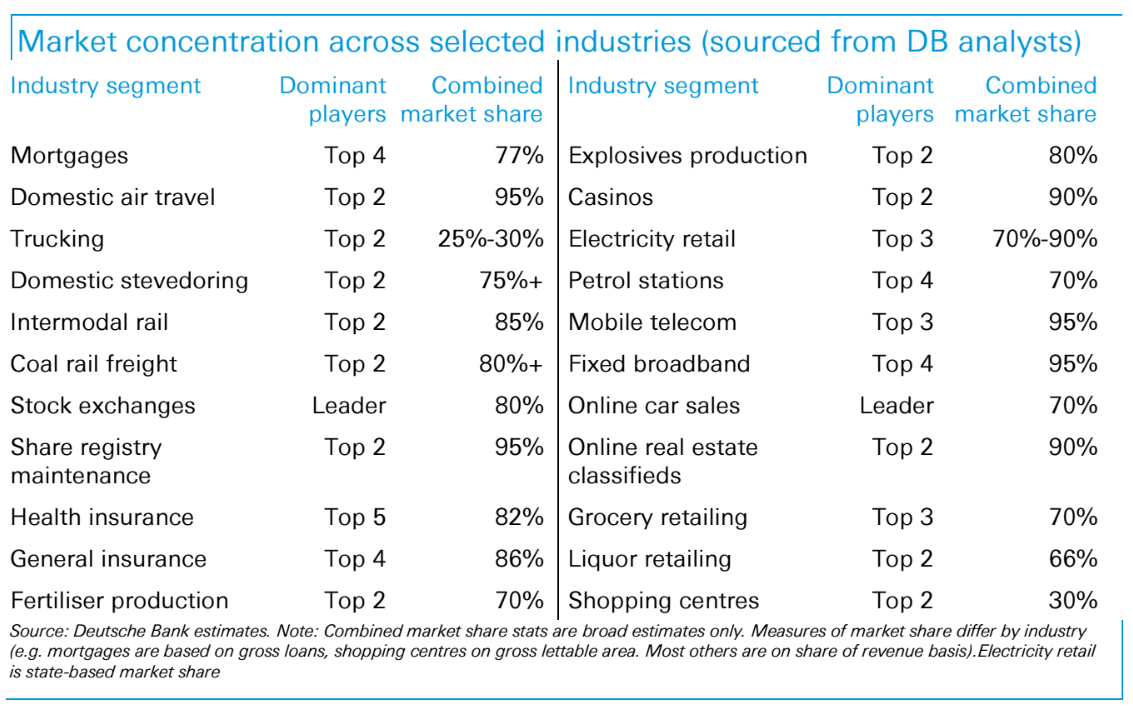 Basically, if you want avoid being gouged, use a truck or go to a shopping centre. Otherwise, cough up.
That is the substitution of liberal democracy with oligarchy that you're looking at.