Last week's annual population data for Australia's capital cities revealed that Melbourne's population grew by an insane 108,000 people in the 2015-16 financial year: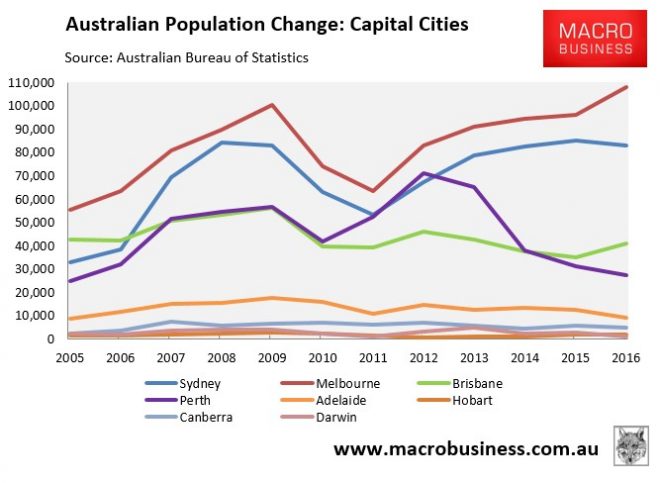 With the city adding a whopping one million people (a 27% increase) in the 12 years to 2016: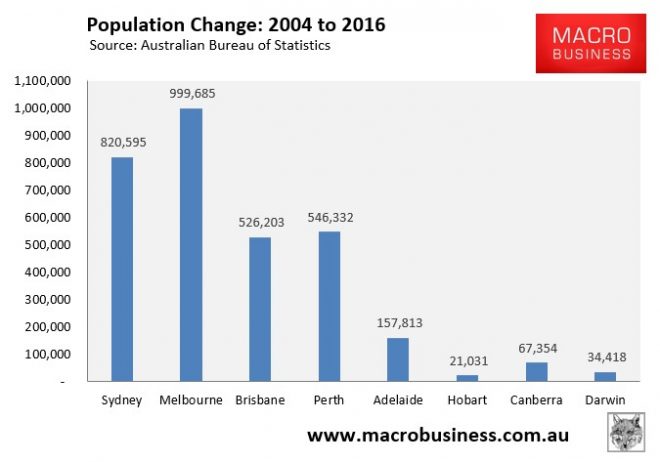 Micro-data from the ABS also revealed that the lion's share of Melbourne's population increase has occurred in the Northern and Western Suburbs: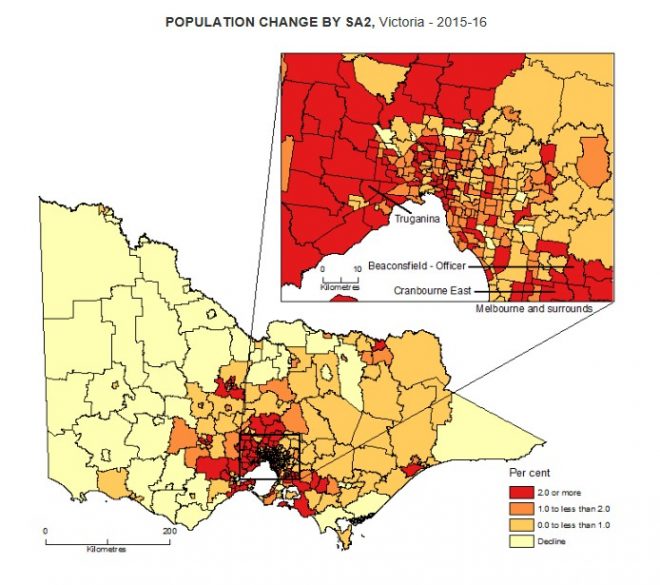 Predictably, this deluge of new residents is causing massive problems for infrastructure, with the peak period becoming longer and more painful for commuters every year. From Domain:
With record-breaking population growth, peak "hour" time in Melbourne is becoming longer and more painful practically every day.

With severe traffic congestion, slow or non-existent public transport, dangerous walking routes and frustrating noise issues, Melbourne's suburbs can become almost unlivable during the busy times in the morning and evening.

The worst impacted suburbs are mostly located near the most congested roads in the state, with the majority in the north…
The article goes on to describe the worst congestion zones across Richmond, Camberwell, Glen Huntley, Skye, Heidelberg, and Brunswick – basically all over.
Sadly, the endless gridlock is not expected to change. In November last year, Infrastructure Victoria warned that Melbourne is facing eternal gridlock as its population soars way beyond the capacity of the road system, and admitted that it would be impossible for Melbourne to build its way out of congestion. Ernst and Young also forecast that tram speeds would grind to a halt.
The Victorian Government's own population projections have Melbourne's population growing by 97,000 people per annum (1,870 people a week) over the next 30 years to more than 8 million by 2051: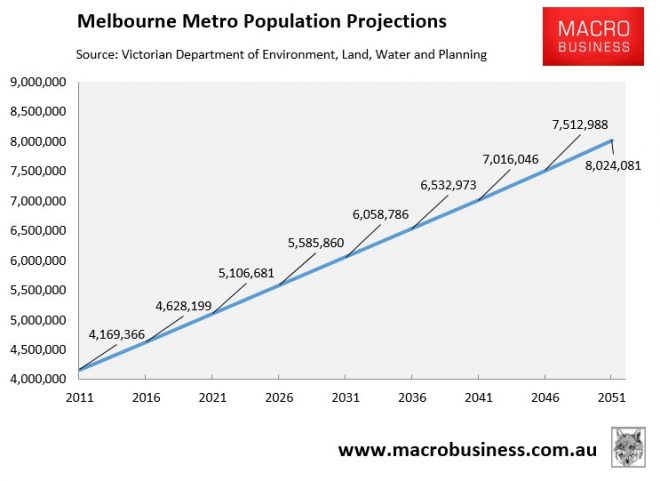 The fact of the matter is that there is no way that the State Government can build enough infrastructure to keep up with this growth. It hasn't done so as Melbourne's population ballooned by one million over the past 12 years, and it won't do so as it's population rises by another 3.4 million people over the next 35 years.
Melbournian's living standards are doomed unless the federal government dramatically lowers Australia's immigration intake – most of which flows to Melbourne and Sydney – and alleviates the endless pressure on infrastructure and housing.