Let's recall Australia's real estate treasurer, Scott Morrison's, comments on negative gearing yesterday:
Figures to be released later this week show 2 million taxpayers in Australia have an interest in a residential investment property. 72 per cent own just one property and 90 per cent own no more than two. 1.3 million of these taxpayers negatively gear their investments, including 58,000 teachers and one in five police officers. Two thirds of those taxpayers who negatively gear their investments have a taxable income of $80,000 or less.

They are mums and dads.

Interestingly, in the UK where they do not have negative gearing, rent as a percentage of income is on average 25 per cent higher (26 per cent of income) than it is in Australia (20 per cent).

Australian residential property investment is more geared to capital gain than yield.

If mum and dad investors were not part of our private rental market, there would be fewer rental properties available, meaning higher rents, further crowding out of those on lower incomes and even greater pressure on already overstressed community and social housing resources.

Regardless of one's opinions of the merits or otherwise of negative gearing, it is an established and structural component of Australia's housing markets. Disrupting negative gearing would not come without a cost, especially to renters, let alone the wider economic impacts. Proponents of disruptive negative gearing changes have ignored this fact.

This would not be good news for the thirty per cent of Australian households who rent.

You cannot make the reckless 'trust us' assumption, as the Labor Party have done, that making significant changes to negative gearing would not have a negative impact on rents and the availability of rental stock.
So, according to Morrison, negative gearing boosts the rental stock and holds down rents. Strange, then, that the Tenants Union of Victoria wants negative gearing and the capital gains tax (CGT) discount abolished [ my emphasis]:
Tenants Union of Victoria policy officer Yaelle Caspi called for a federal plan to tackle housing affordability and it said was "disappointing" there would be no changes to negative gearing.

"In Victoria, the private rental market is increasingly under stress and increasingly more unaffordable, with very few properties at that lower end of the market for people who really need affordable housing," she said.

"These are subsidies that favour the wealthy and do distort the market and we think that changes to negative gearing and also capital gains discount are a good place to start to help making house more affordable, particularly in the rental market."
Says a lot doesn't it? The lobby group representing renters wants negative gearing and the CGT discount unwound because it is making housing less affordable, including in the rental market!
Economist Saul Eslake has also politely ridiculed Morrison's negative gearing defence:
Mr Eslake said cutting back negative gearing tax breaks was the number one solution to lifting home ownership rates amongst younger Australians.

"First of all, by reducing the competition which would-be first home buyers face from others who get their interest bill subsidised or who are in otherwise advantaged by the tax system, particularly investors"…

Mr Eslake said that was a major inconsistency in the Treasurer's arguments in favour of retaining negative gearing unchanged.

"There's a certain irony in the Treasurer on the one hand saying negative gearing is OK because lots of nurses, teachers and police do it, but in the very same speech bemoaning the fact that nurses and teachers in particular are unable to buy houses in the communities which they serve"…
Whereas Fairfax's Michael Pascoe has gone for the jugular:
ScoMo is making a considerable show of "doing something" on housing, billing his AHURI speech as the second in a series, presumably culminating in budget presentation.

What this second instalment clarified is that it is government policy to keep housing prices rising, for housing investors to make most of their money out of capital gains. He did that while spelling out how increasingly expensive housing is crowding out would-be first home buyers who must then continue to rent, in turn crowding out lower income renters…

It's also a statement of the obvious that you can't help first homebuyers by endorsing ever-higher housing prices…

Which is why restricting negative gearing to new and off-the-plan properties would encourage more supply, while simultaneously easing price pressures on existing housing.

But then the contortions begin. ScoMo would have us believe the beloved nurses, teachers and police officers who can't afford to rent or buy apparently are the same people who are doing most of the negative gearing.

And there's the implied endorsement of ever-escalating prices, never mind the record levels of debt required for today's purchases…

That's the double-backflip-with-nip-and-tuck – grandfathered changing of negative gearing to have investors concentrate on adding supply while easing some of the competition for existing housing allegedly would come at a cost to renters.
It is patently obvious that Scott Morrison is talking out of his backside on negative gearing. Thankfully, a critical mass of Australians now see through the lies.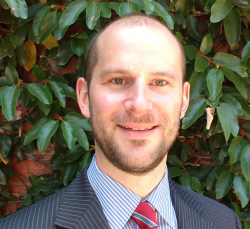 Latest posts by Unconventional Economist
(see all)