Pretty clearly another brain fart:
Malcolm Turnbull declared himself a "nation-building prime minister" as he announced plans to expand the iconic Snowy Mountains scheme, insisting his government was building on the "real courage" and "confidence" of Australians who built the engineering wonder.

While a feasibility study will determine the final design, the most likely new project will include a 27km tunnel and a large turbine hall about 600 metres below ground. It is expected to create 500 jobs.

Mr Turnbull urged other Snowy stakeholders — the NSW and Victorian governments — to contribute additional equity to the commonwealth's $2 billion in funding, but said his government was committed and "very happy" to invest in the project on a commercial basis.

He spoke to NSW Premier Gladys Berejiklian yesterday — who was "so excited" about the announcement — and Energy Minister Josh Frydenberg spoke to his Victorian counterpart Lily D'Ambrosio and Victorian Treasurer Tim Pallas.

However Ms D'Ambrosio claimed neither she nor Victorian Premier Daniel Andrews had been told anything about the Snowy announcement, despite Victoria owning a 29 per cent share in Snowy Hydro.

"Absolutely nothing," she told the ABC.

"The news is what we heard on the radio, frankly, and what we woke up to this morning.

"This is the way that the Prime Minister is leading this country, so-called, when he comes up with ideas, doesn't think them through, has no dialogue with the direct shareholders, the NSW government, the Victorian government, to work cooperatively on these issues, so you really have to wonder how serious he is in terms of trying to show some leadership when he lurches from one announcement to another actually not thinking through any of these issues at all."
Doesn't mean it's a bad idea but let's have a process, what? Otherwise it could be gone tomorrow.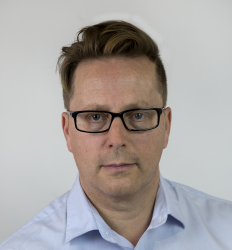 Latest posts by Houses and Holes
(see all)