It's been a big month for financial advice in Australia. Big 4 CEO's have all returned from Canberra and now sit uncomfortably on their leather chairs in their corner offices. The advice regulator has continued the barrage with the timely release of a report admonishing the big instos for hiring each other's bad apples.
As luck would have it, I caught up with an old pal this week, who had recently finished up a stint at one of our beloved major advice networks looking after a process called 'remediation'. For those who don't haunt the financial advice news services, or indeed missed the above recent ASIC report on major licensees' pretty embarrassing long term record (which was a recurring theme in this month's Parliamentary enquiry), remediation is the act of sifting through the history books in an attempt to satiate the recent and ongoing public baying for answers.
Client files are examined on a number of key criteria, including whether the client was given reasonable and correct advice, was recommended the right product for their needs, was given the correct and relevant documentation including Product Disclosure Statements, Financial Services Guides and even, wait for it, Statements of Advice. File notes are checked for authenticity and relevancy (if available…) and finally, confirmation is sought as to whether the promises made for ongoing service have been fulfilled. Fun stuff.
Why did you quit I asked? Horrible job, he says, and hated every minute of it. Was there much to do? By his count, 10 years was conservative and you wouldn't expect much change from $100M!
Huge amounts of expensive (read: lucrative) subcontracting created through issues finding and keeping staff, locating advisers for comment and questioning and above all else, if the wrong thing had been done, trying to ascertain the dollar amount for 'remediation'. Then of course, you had to find the client!
On the plus side, you can be sure that this whole ordeal will create, and this is me being an optimist here, a financial advice world with more oversight from within our 'pillars of financial fortitude'. Fortunately this also means that, without the creamy commission structures of old and potential for sales driven bonuses, the best and hungriest salesmen advisers will need to look elsewhere in the murky world of finance for the six figure salary with little to no effort.
Furthermore, as minimum education standards are lifted across the industry, one holds a glimmer of hope that I may be able to proudly announce being a 'financial adviser' and not immediately be ejected from my next weekend BBQ. Not holding my breath!
A quick Google search yields remediation to be 'the action of remedying something, in particular of reversing or stopping environmental damage.' Fair to say that this climate will take some time, and shareholder capital, to properly change.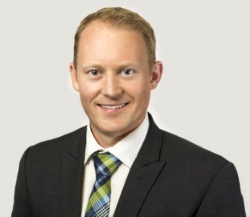 Latest posts by Tim Fuller
(see all)