An AFR quote from PIMCO today is interesting:
PIMCO's Australian head Rob Mead says indebted Australian households have caught the Reserve Bank in a trap.

While the US Federal Reserve may have put its foot firmly on the brake if it needs to slow its economy a slight tap by the RBA may prove too jarring.

The reason the central bank is trapped, he says, is because Australians have taken on more debt at low interest rates, making households "highly sensitive to even small upward changes in the cash rate."

"We used to be appreciative of the fact that our central bank had such a direct transmission mechanism to the cost of borrowing," Mead says. "As you lowered rates the benefit to the borrower was immediate."

That's because Australia has a floating rate mortgage market that can fluctuate in response to changes in the cash rate.

"Arguably what we have now is a central bank that is somewhat trapped in the sense that while we have had a big build up in household leverage, it's been taking place at lower and lower rates."
It's far worse than this. The debt bubble is clearly going to pop some time. And when it does we'll have no rate reductions to aid deleveraging. Indeed, we may well have rate hikes as markets reprice our risk.
This compares horribly with other large debt bubble bursts and lost decades such as those that transpired in Japan and the US. These, at least, used crashed interest rates to deleverage their households sectors. We've done the opposite: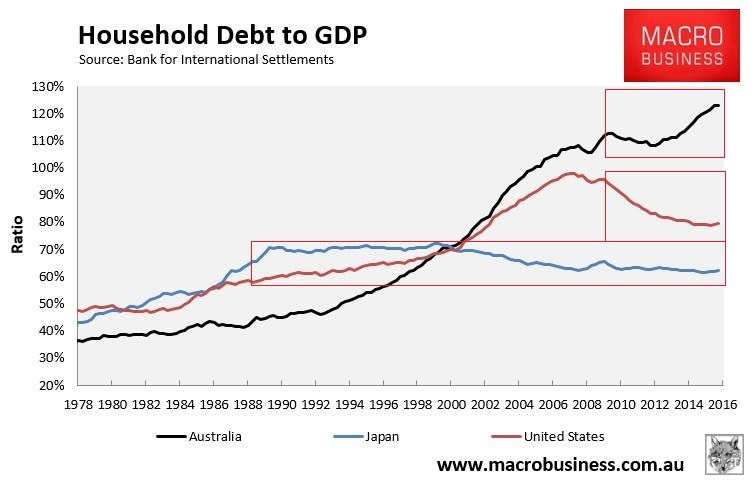 It is true that Japan grew public debt grew through its low interest rate period but so is Australia. Also, the US has seen corporate and public debt rise during its low interest rate period whereas Australia has not done so very much.
Nonetheless, when the great deleveraging comes to Australia, it will be that much harder to adjust through a lost decade because the debt cannot be offset by lower rates and, given we're a small and open economy with enormous external debt not a self-funding reserve currency titan, public sector borrowing will be constrained as well.
Then again, Australia is different.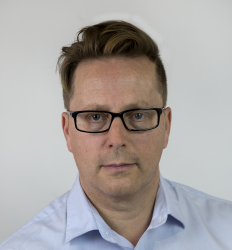 Latest posts by Houses and Holes
(see all)