Macroprudential discussion is going mainstream just in the nick of time. The Aussie dollar is again threatening to break above the 77 cents ceiling in the bullish ascending triangle pattern: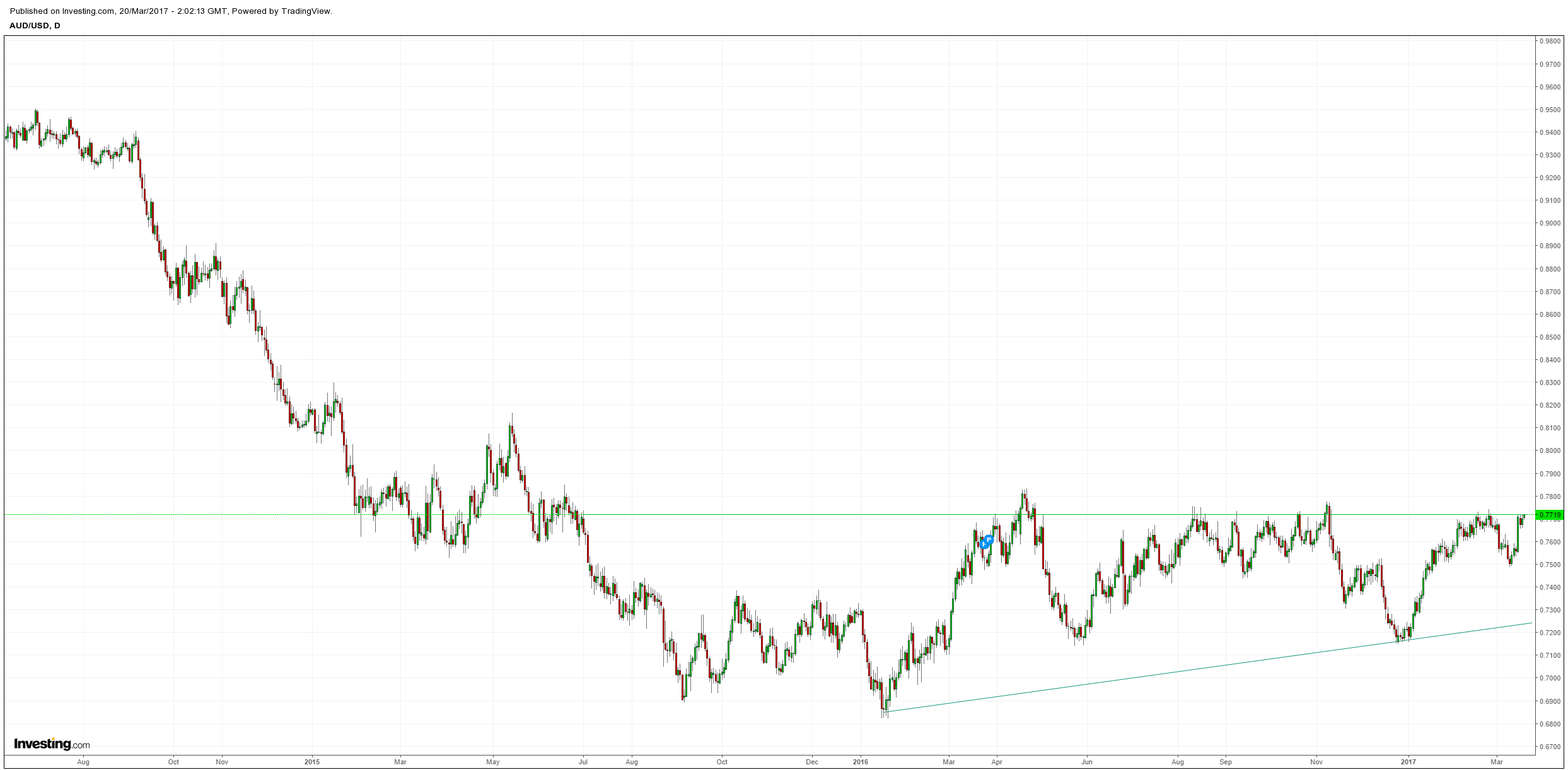 This is despite Aussie yields falling today: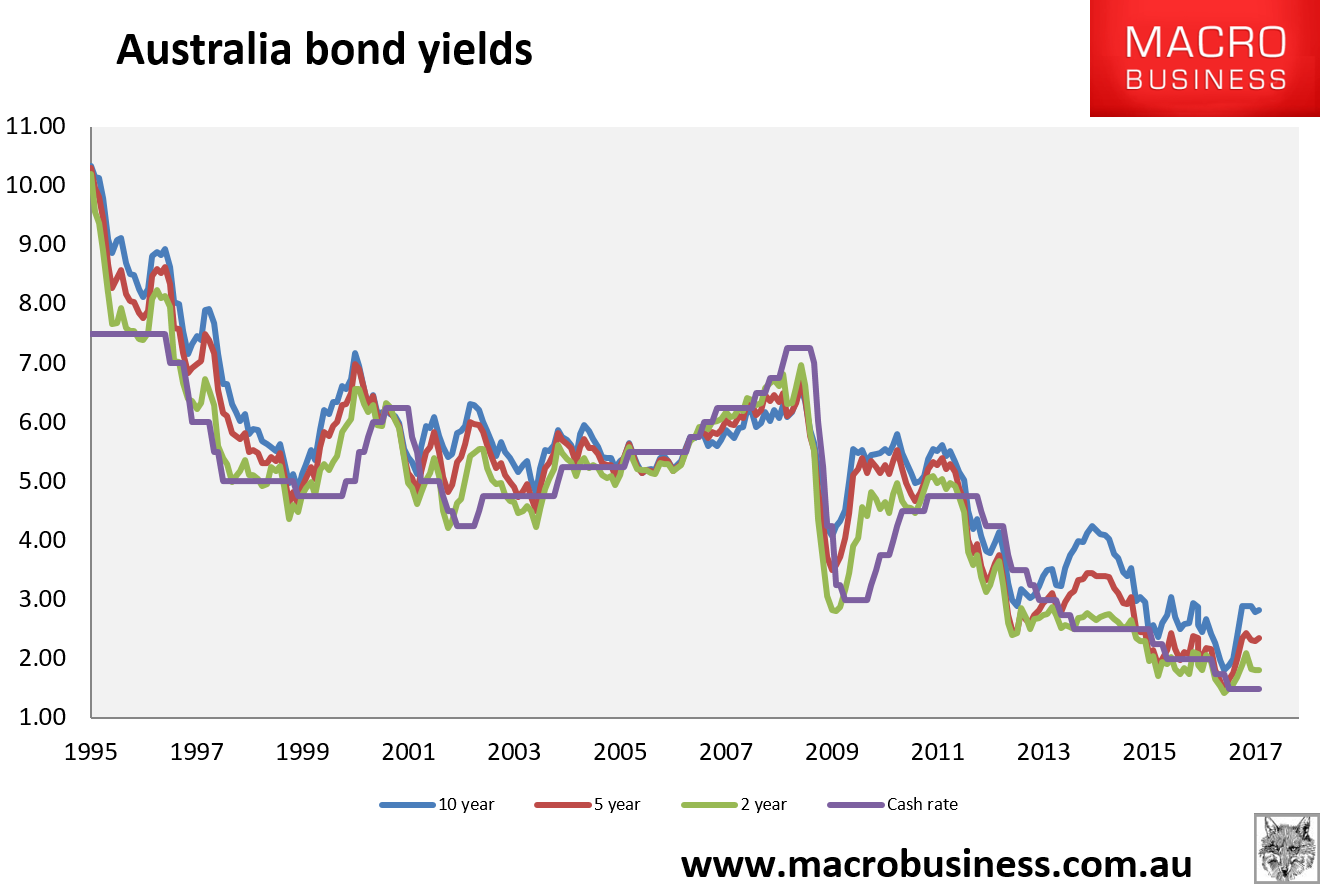 As US yields rise: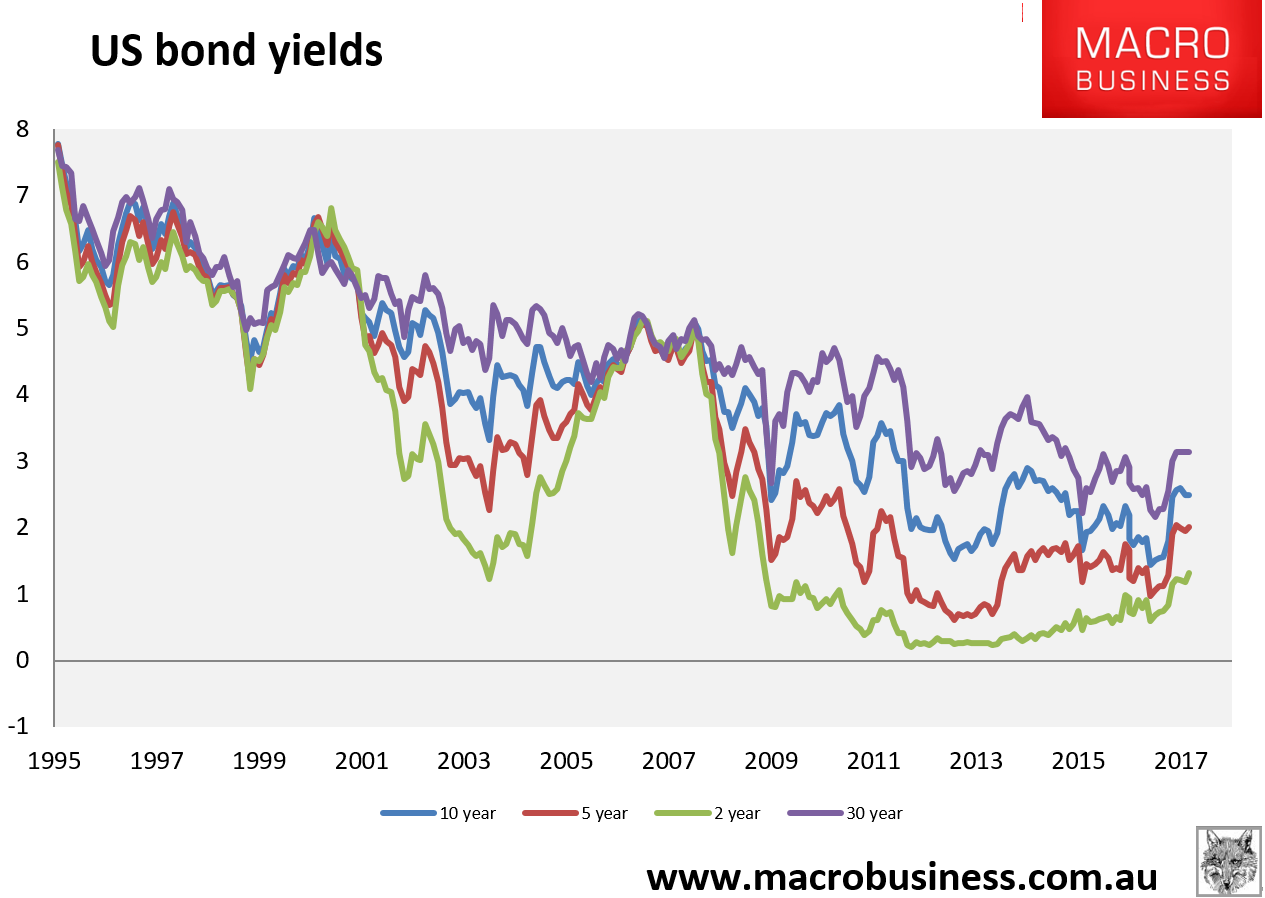 Which has the local slope steepening: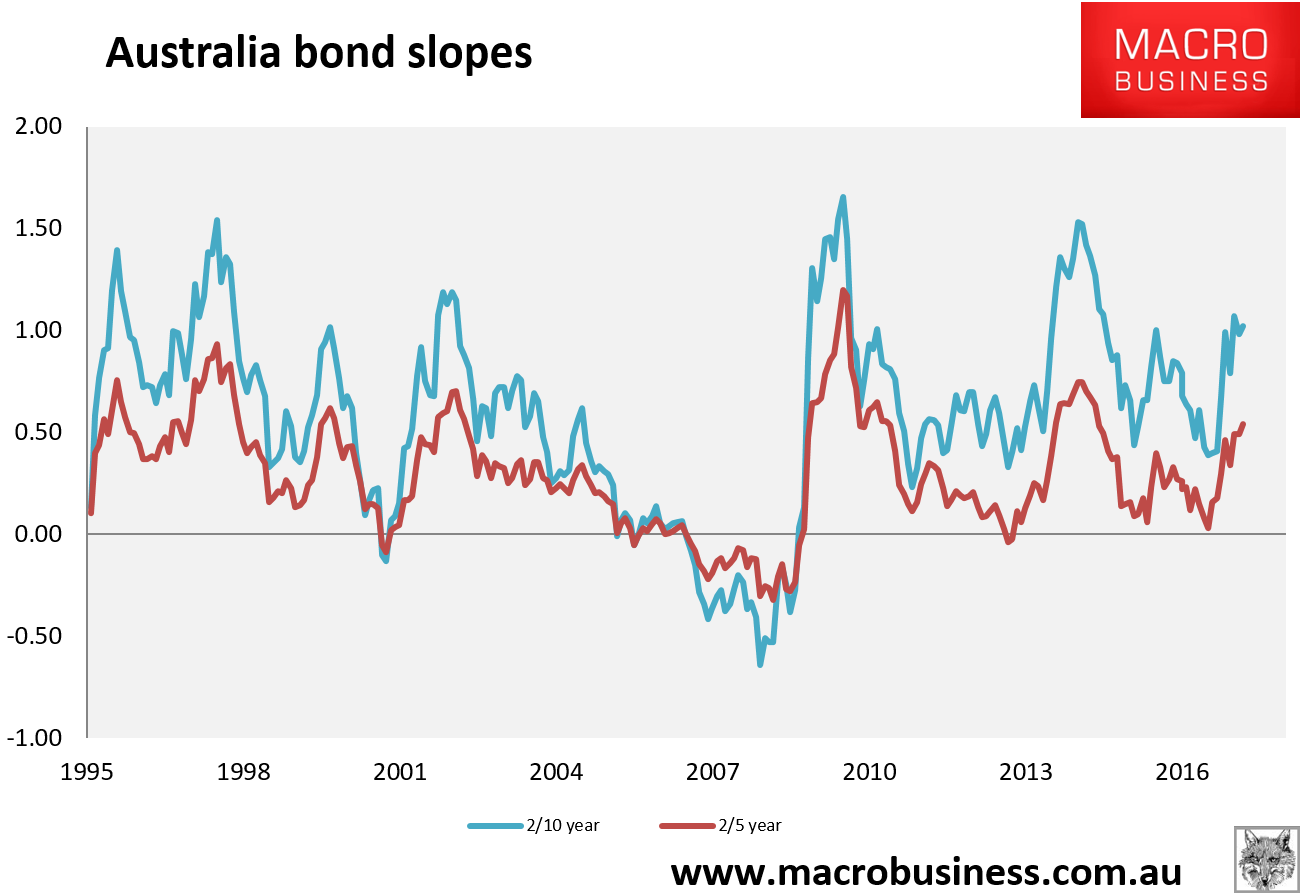 As the US flattens: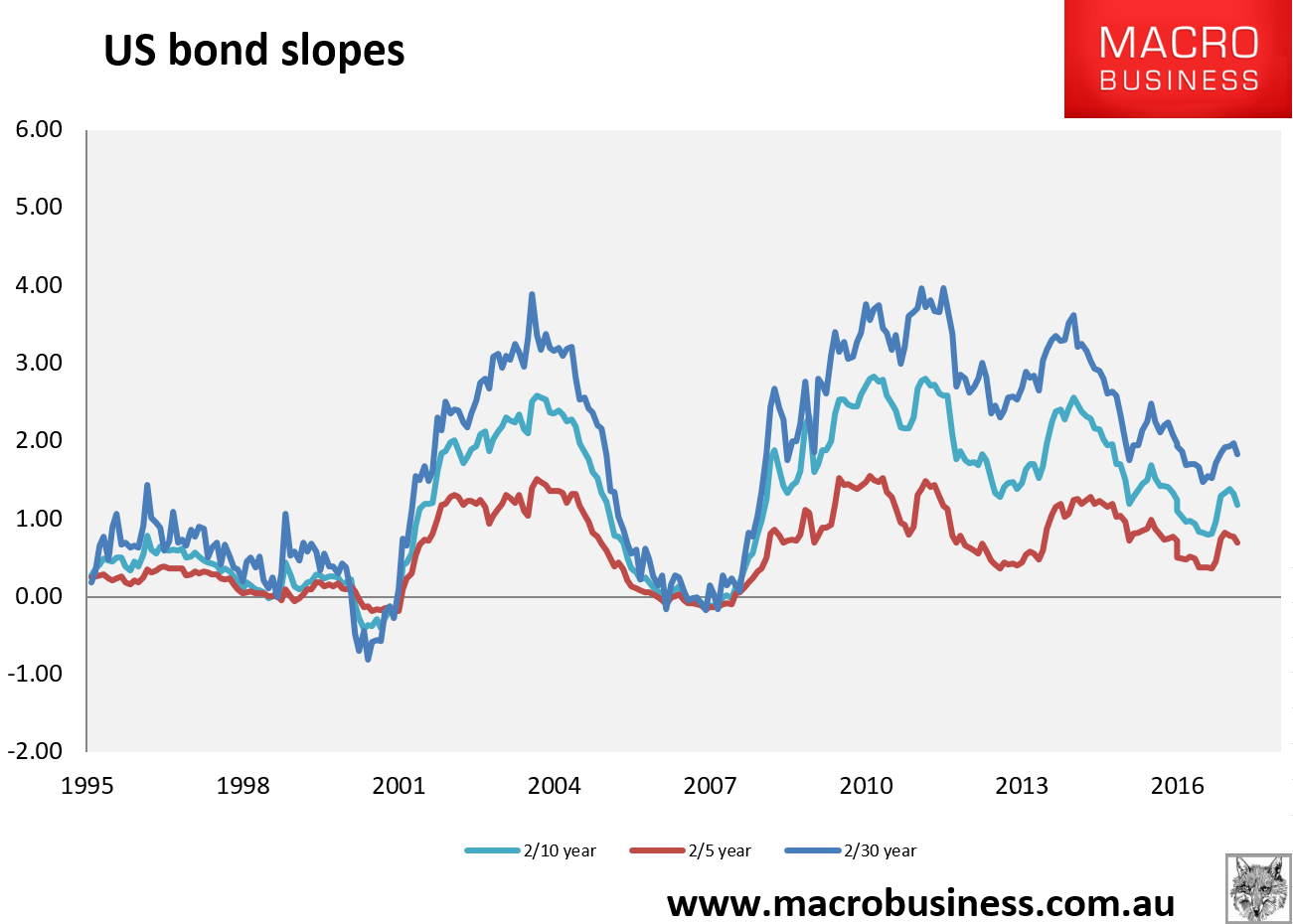 Thus the short end spread has hit 49bps, its lowest since 2001: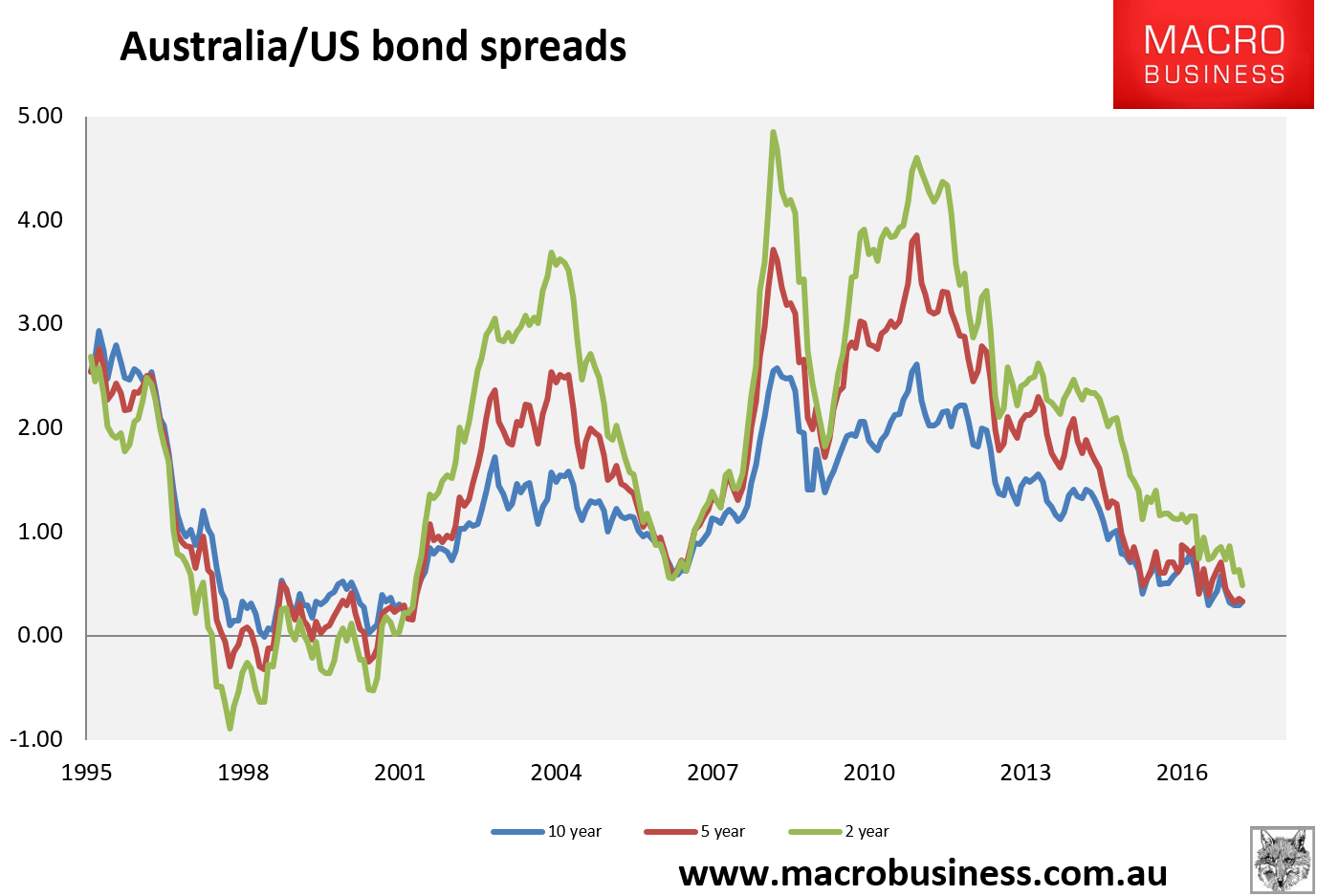 If a rising dollar and crashing yield spread doesn't add up for you then give yourself a gold star. The low spread should be killing the Aussie. It's because Chinese data is good and the market is paring back the pace of Fed hikes. So the tumbling yield spread is preventing the Aussie from rocketing. You can thank MB's macroprudential push for that.
Remember that the last time the 2 year spread was this low the Aussie was at 51 cents so when Fed tightening becomes more vogue and Chinese growth eases, the Aussie is going to tank. I expect both to happen this year.
I just hope it holds up for a while longer. The MB Fund is launching next month and it will be piling straight offshore!