The USD rebounded firmly last night. Euro was weak, yuan and yen firm too: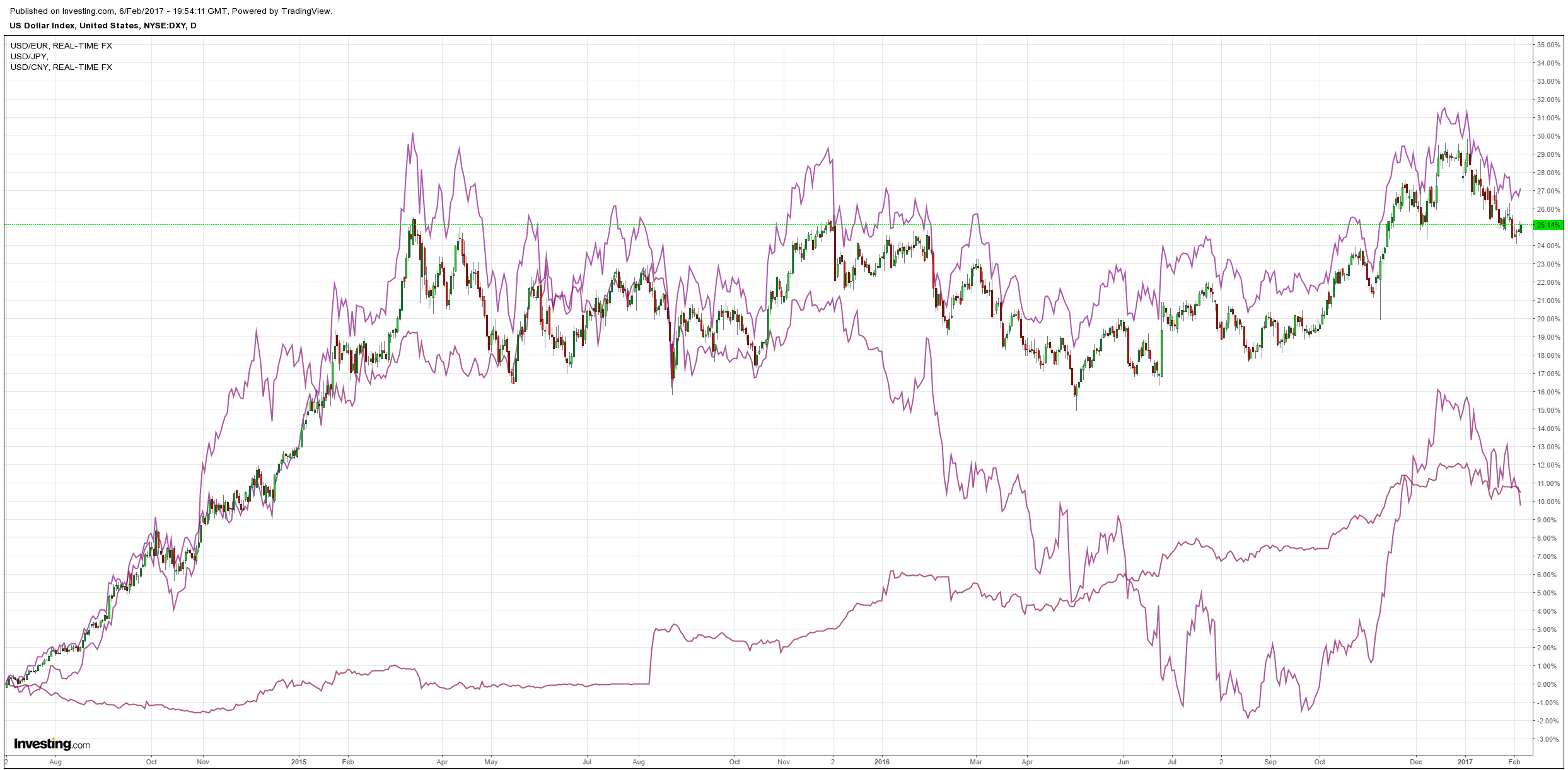 Commodity currencies were soft: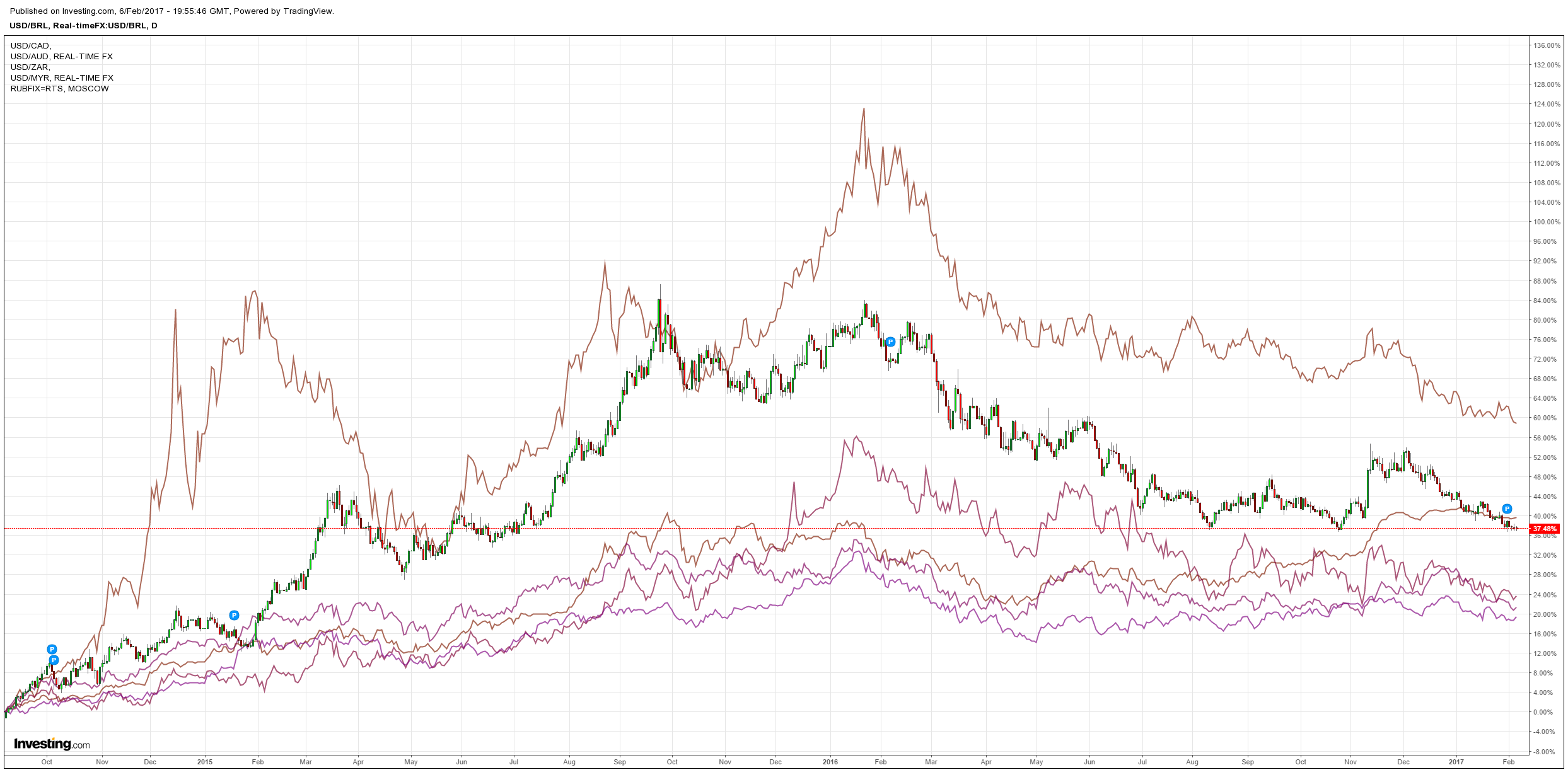 Gold powered despite the USD: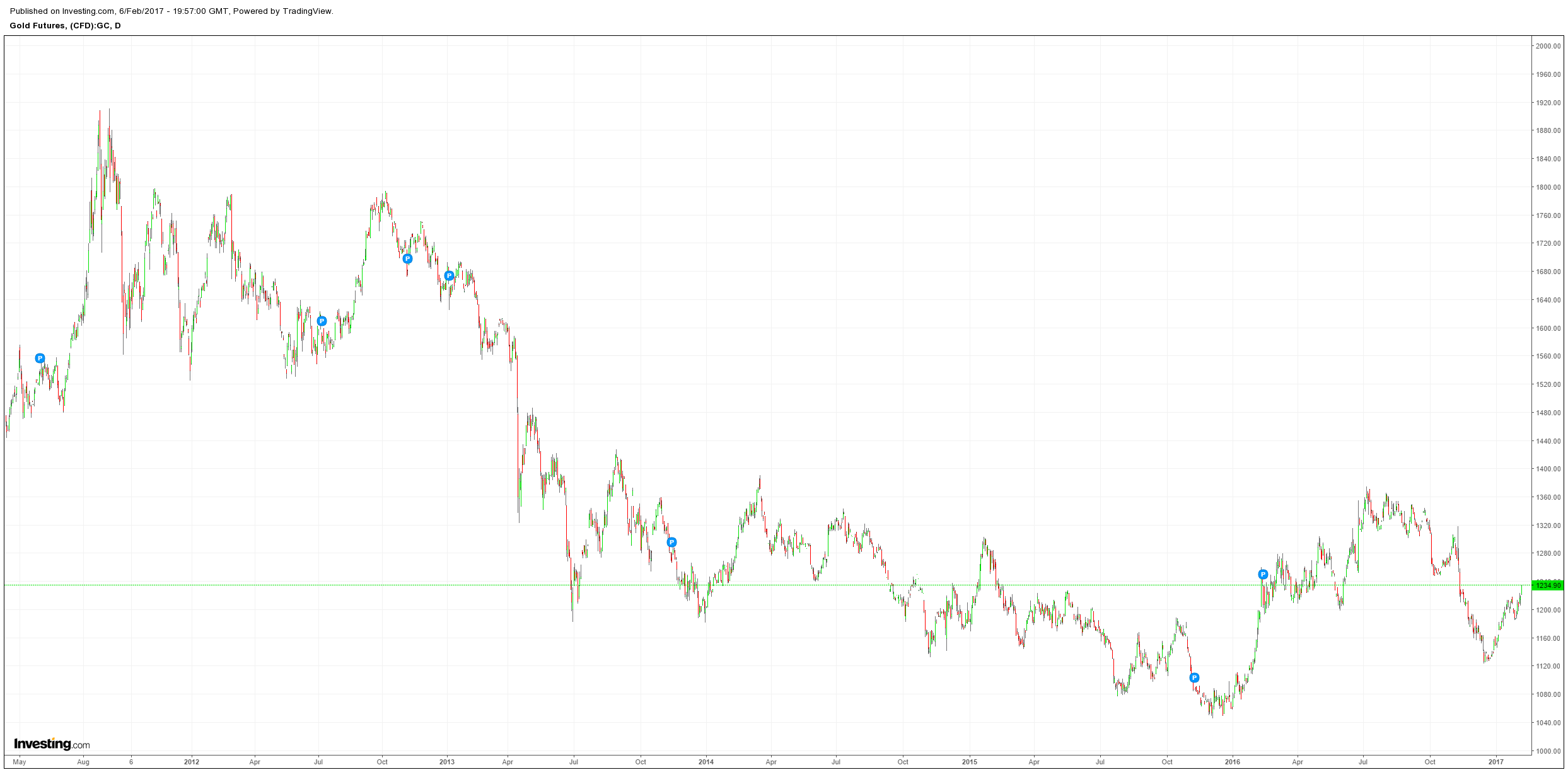 Brent sagged: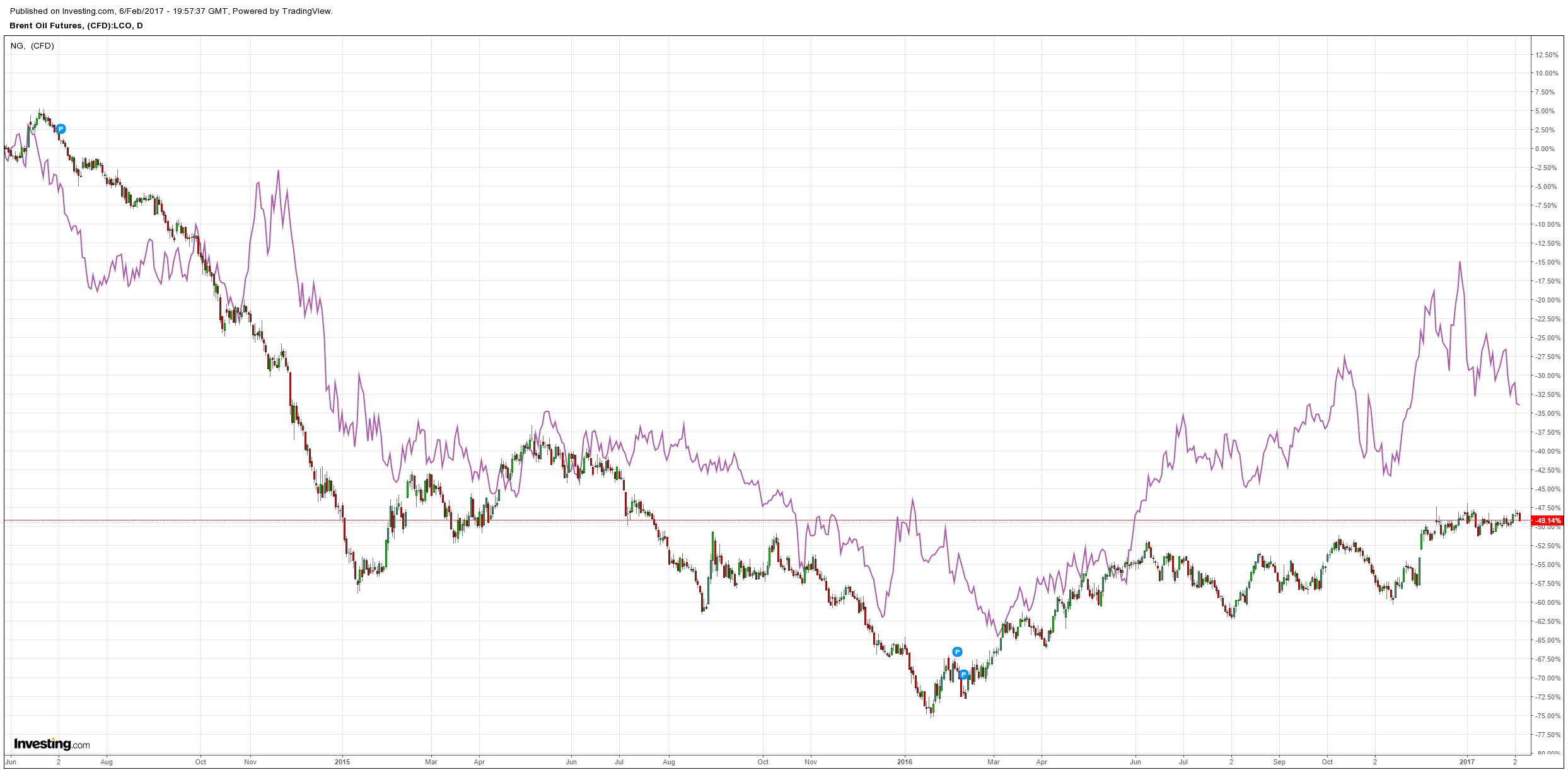 Base metals rebounded: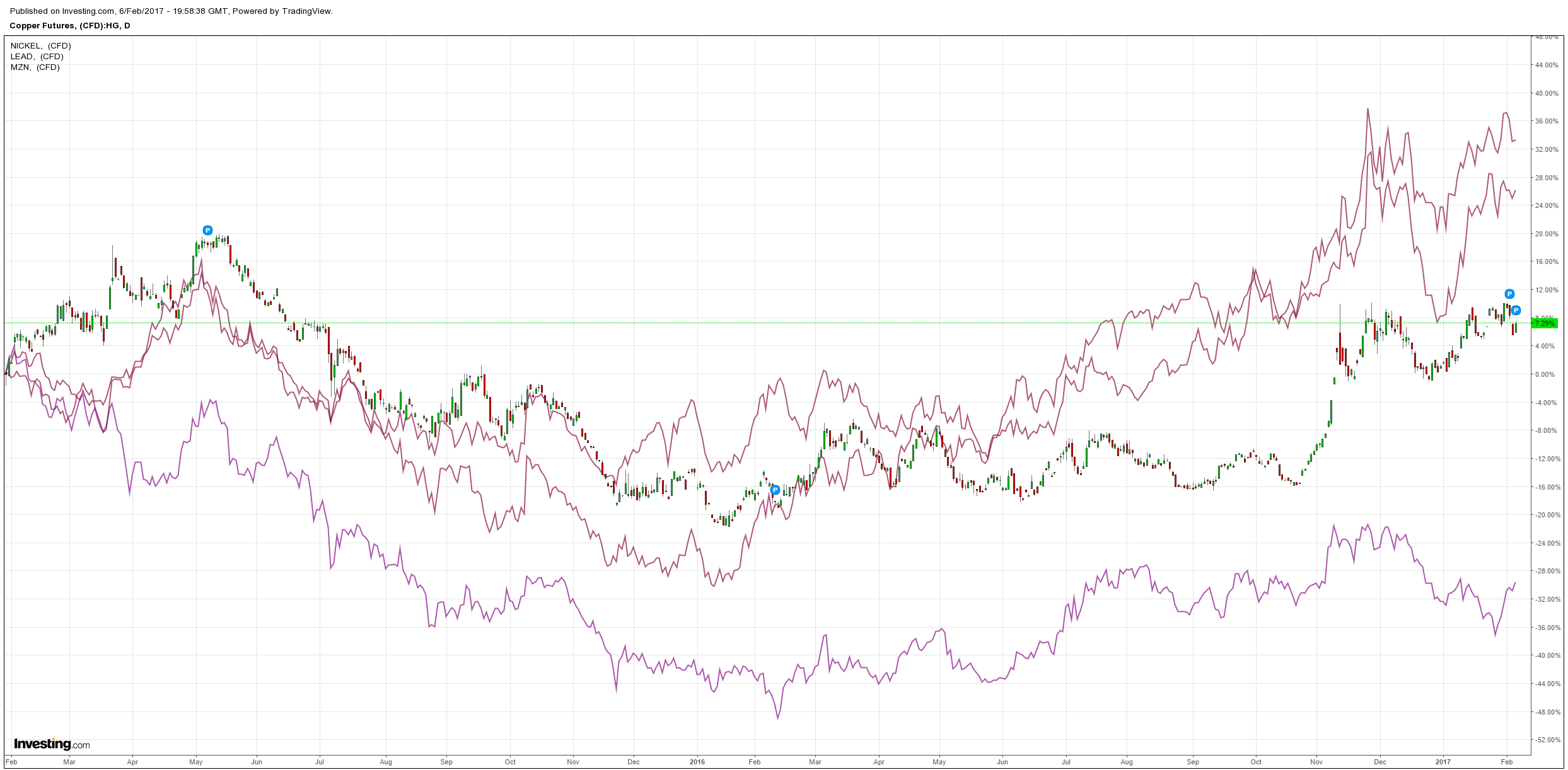 Big miners did not: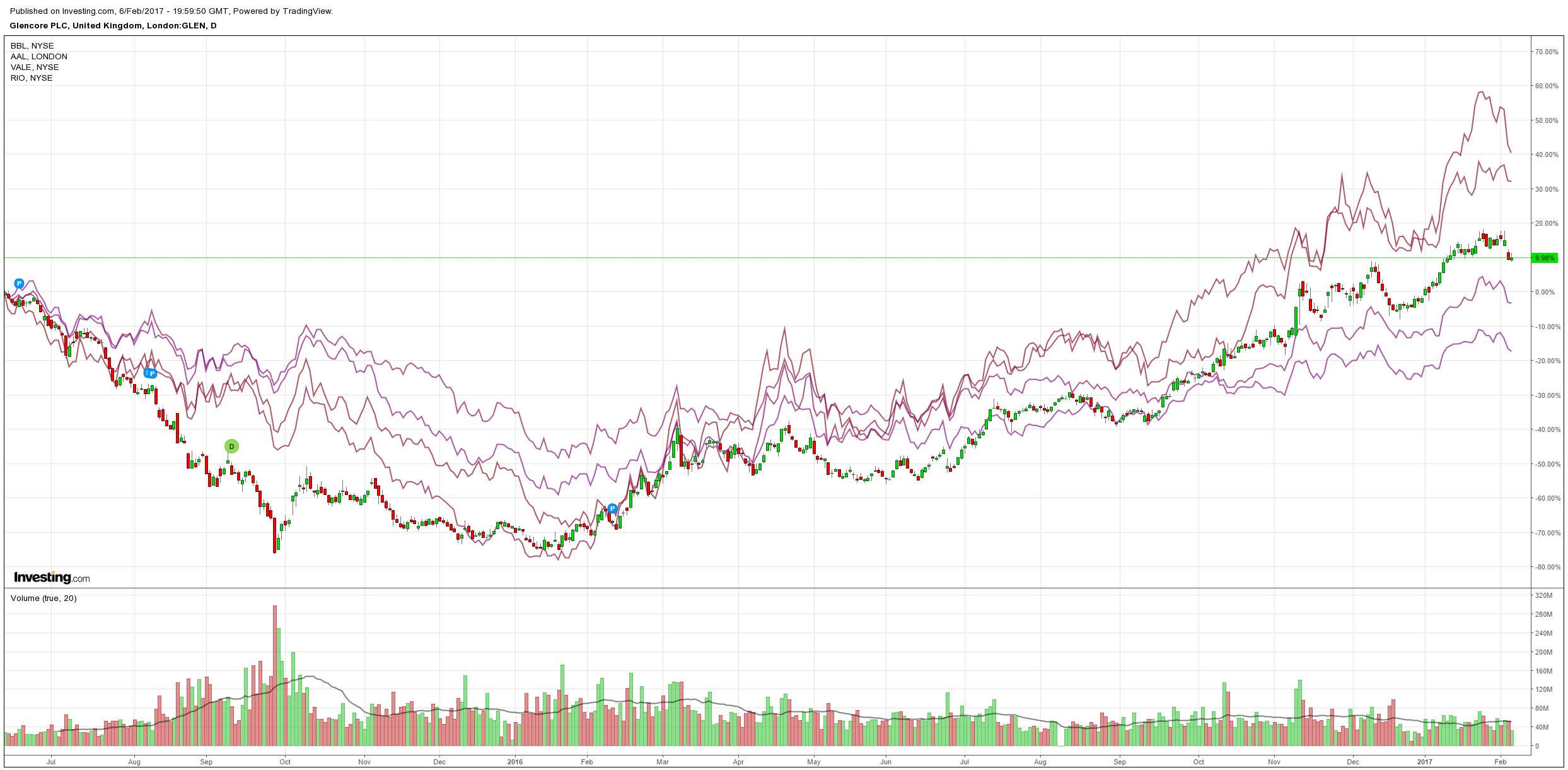 EM stocks eased: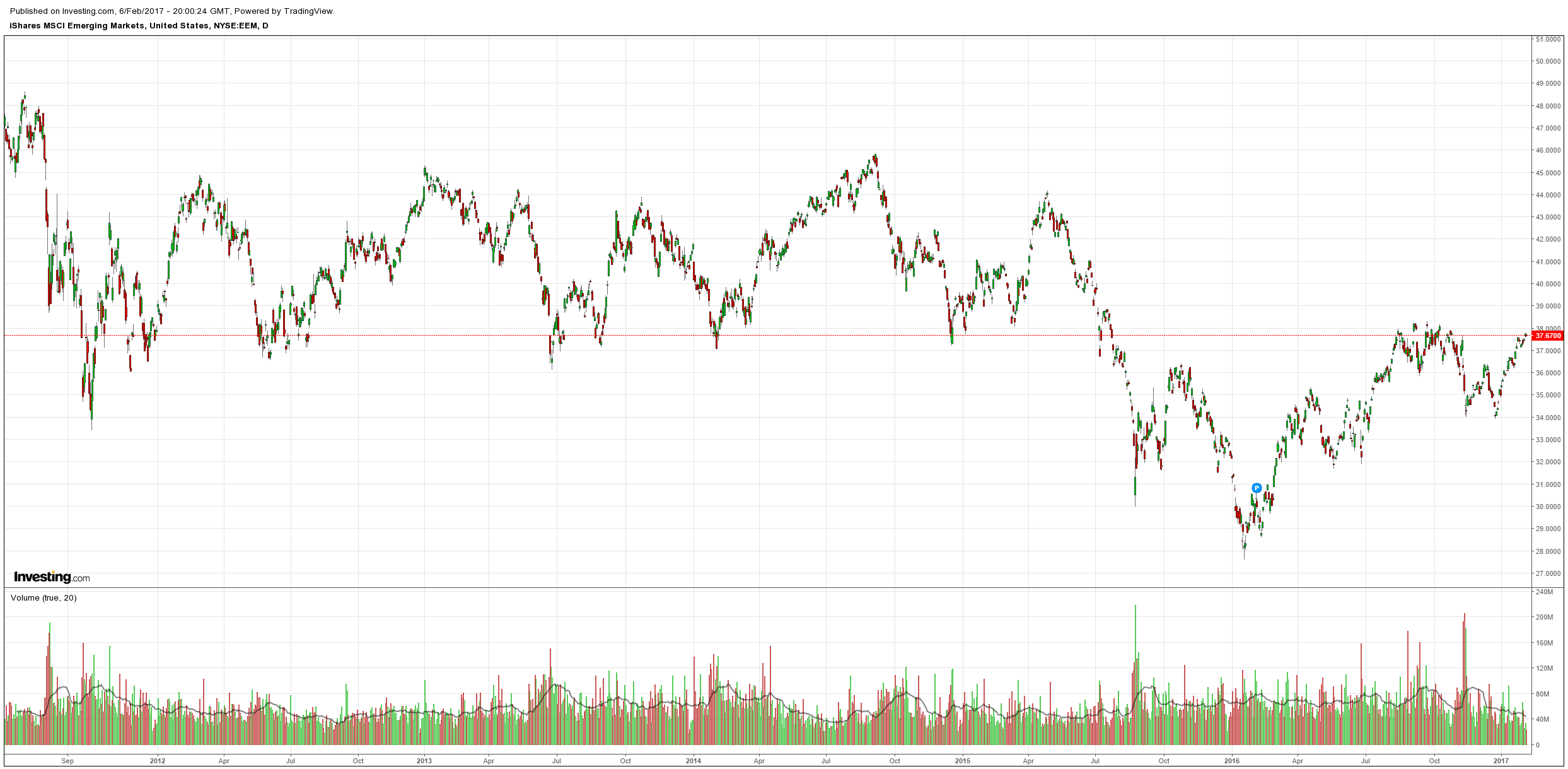 High yield was firm: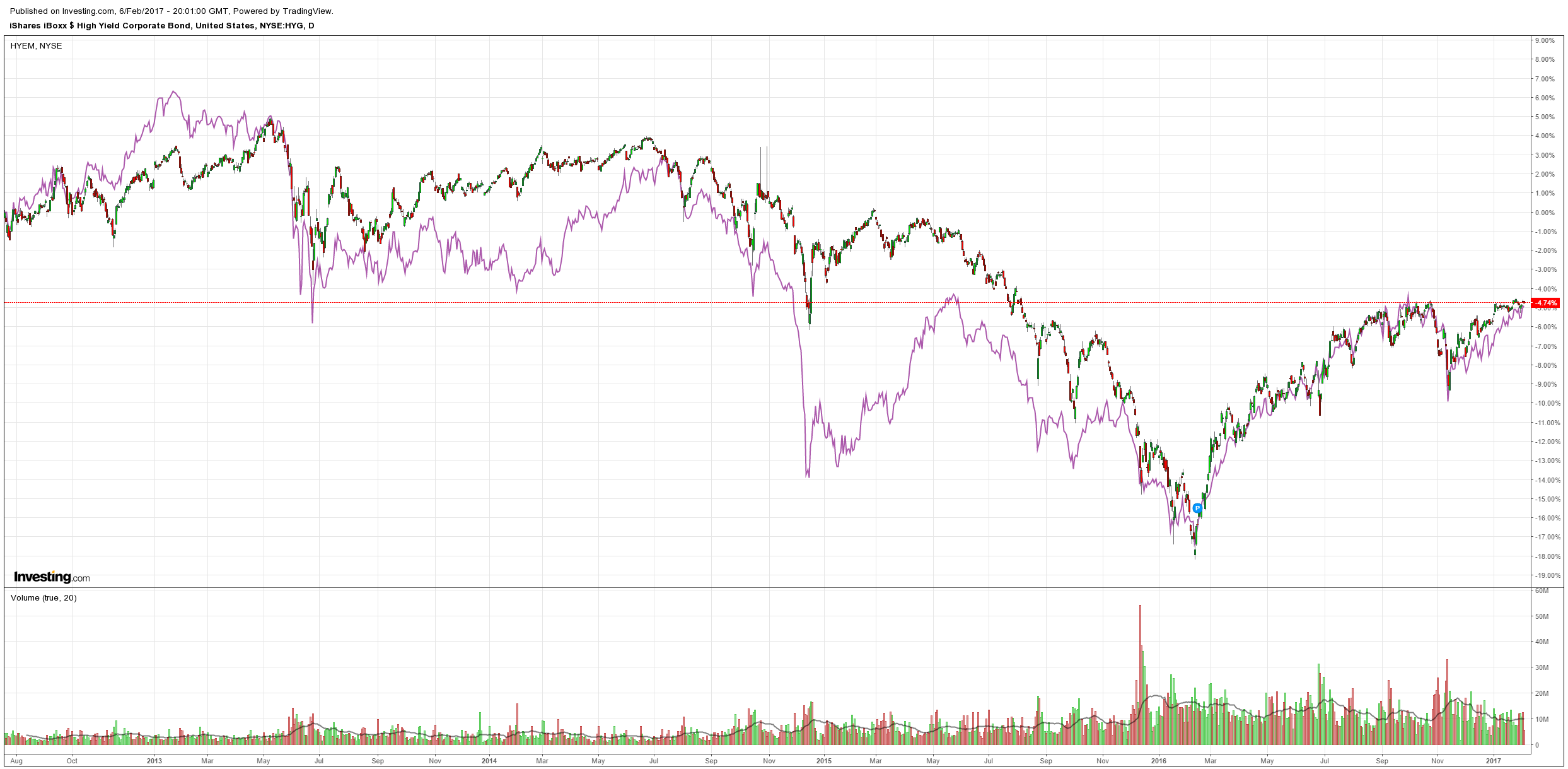 US bonds were heavily bid: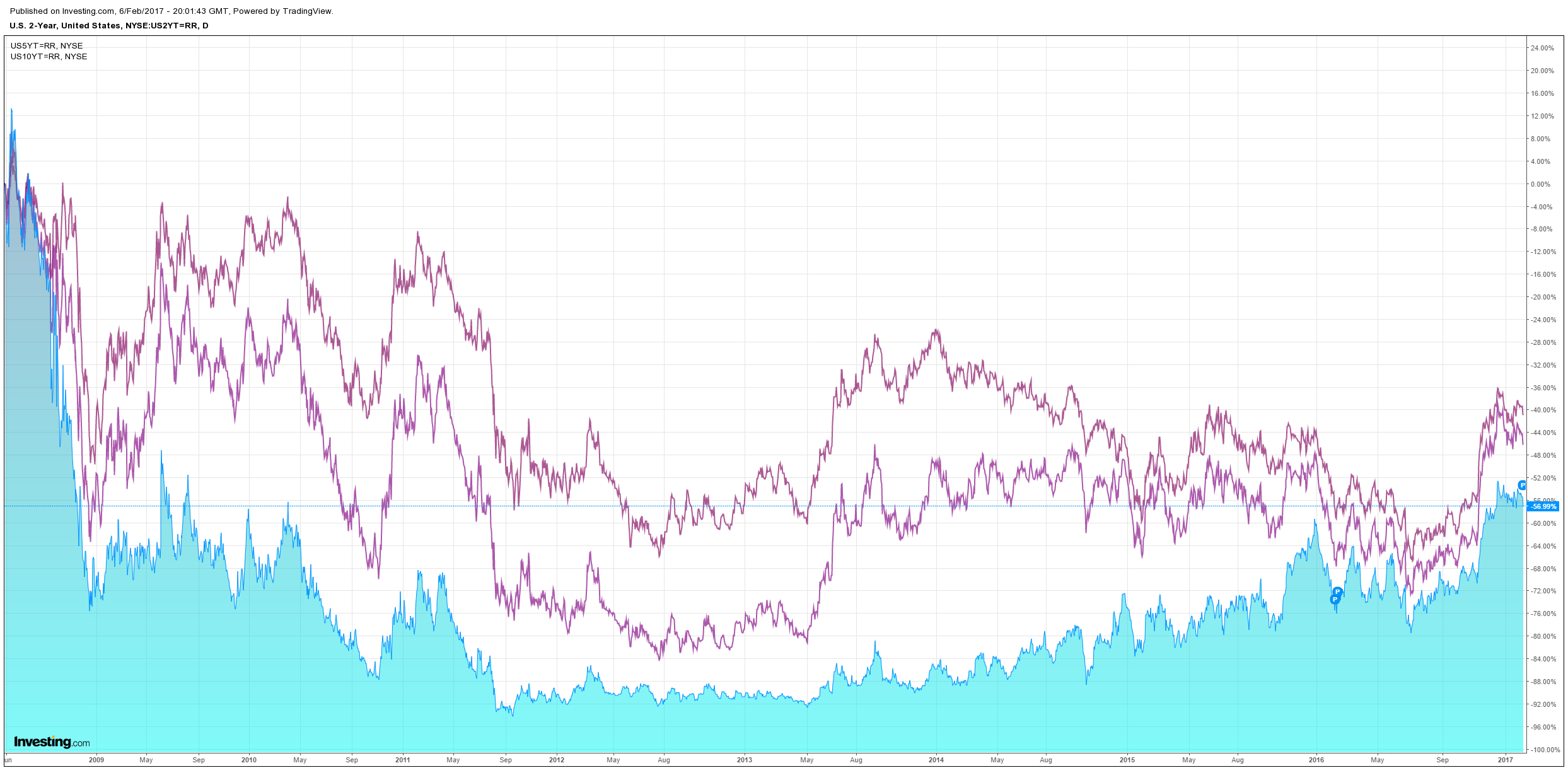 As European spreads launched: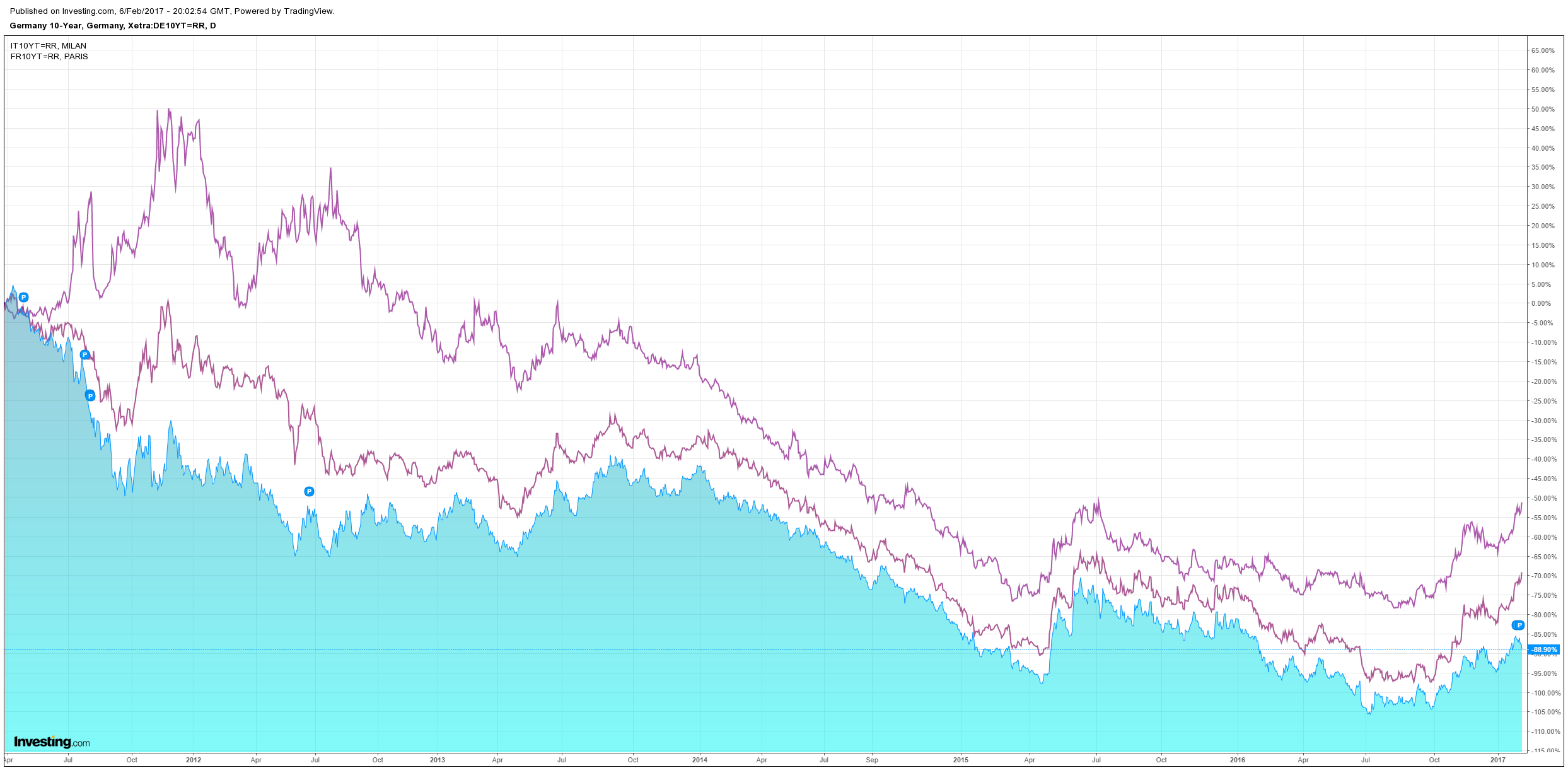 Stocks fell back: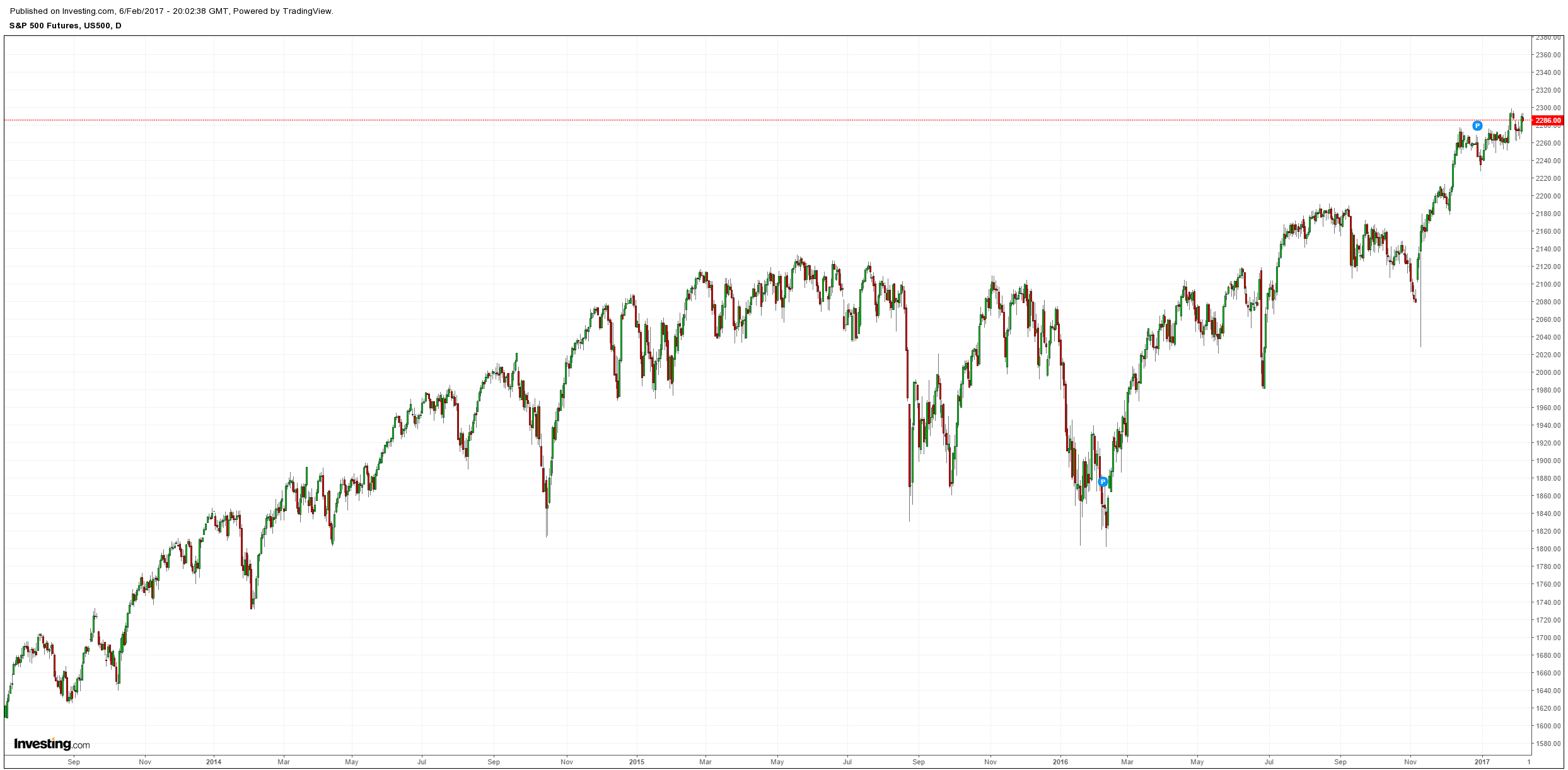 In short, a little bit of risk off as the French election upset markets. From Bloomberg:
National Front leader Marine Le Pen will take back control of the central bank and fire up the printing presses as she leads France out of the euro if she wins the presidential election in May, her chief economic adviser said.

Le Pen is making a "return to monetary sovereignty" a key plank of her policy platform as she seeks to replicate the populist victory of Donald Trump in the U.S. and has set up a task force to prepare, her adviser Bernard Monot said, as he explained the details of her plan on the sidelines of a rally in Lyon Saturday.

…On becoming president, Le Pen would immediately call for a summit of European Union leaders and the European Central Bank where she would ask euro members to replace the single currency with a basket of new national currencies comparable to the European Currency Unit or ECU, which preceded the euro.

France's currency would probably be called the "new French franc" and it would initially be equivalent to the euro, Monot said. The French state would pledge to limit its fluctuations against the EU currency basket to a maximum of 20 percent, though Monot said movement up to 10 percent would be more normal. There's no timetable as yet for introducing the new currency and if the other euro nations decline to adopt their national currencies again, then the new franc would float freely.

"A dual currency system has never worked in the past," Samy Chaar, chief economist at Banque Lombard Odier & Cie in Geneva, said in an interview. "The strong currency will be hoarded while the weak currency will be spent and lose its value, making it difficult for the Bank of France to maintain the peg.''
Of course it could work, so long as you don't mind the changes that come with it:
rising inflation;
severe banking stress as capital flees and a 2tr euro foreign debt mushrooms;
major counter-party seizure in global banking and global recession.
Then you can recover and France may be better off with a currency that actually reflects its economy, if doesn't all end in war.
Anyway, you can see why investors might be a little  spooked by it, and be selling French and Italian assets, as well as buying German, via ZH: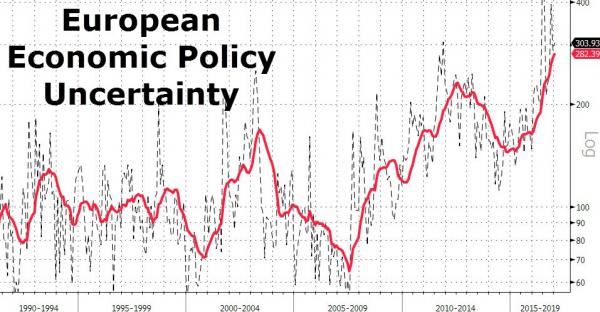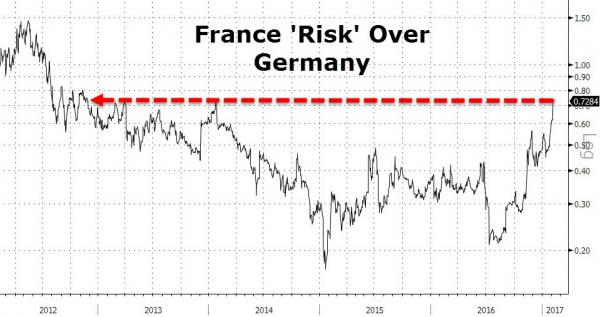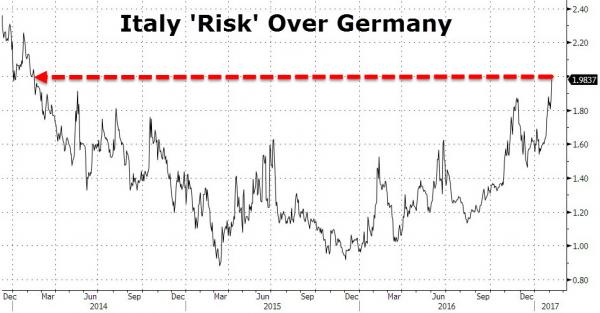 It is encouraging to see that gold is acting a safe haven in this environment despite the rising USD, justifying its position in MB allocations. Not surprising given how extreme would be the global monetary fallout if France exits. Is it going to happen? From the FT:
Craig Nicol, analyst at Deutsche Bank, said for markets, the risks lay in the current lack of an alternative frontrunner to beat Ms Le Pen — pointing out that the overall margin between Mr Fillion, Socialist candidate Benoît Hamon, and insurgent Emmanuel Macron in polls for the first vote was just 5 per cent.

The ECB bond-buying programme — designed to push down borrowing rates — will be tapered from €80bn to €60bn in April, and some banks have suggested the scheme could come to an end earlier than anticipated if eurozone inflation continues to beat expectations.

"This is not just about politics," said Mr Athey. "It is a confluence of politics and the fact that economic data in the eurozone has been improving, which makes investors think the ECB might be questioning how much stimulus is still required."
The ECB cannot pull back in this environment even with a little inflation. It'll pass soon enough as oil stabilises.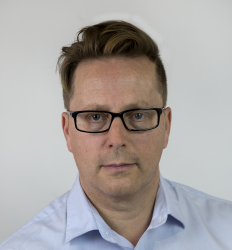 Latest posts by Houses and Holes
(see all)