Last week we got confirmation that dodgy Chinese money continues to pile into Australian property:
Australian financial intelligence officials last year investigated more than $3.3 billion of suspect transfers by Chinese investors — including $1bn invested in property…

The figures lay bare the scale of Chinese investment in the Australian property market as well as the concerns of officials in Beijing and Australia about investors rorting foreign ownership regulations…

Austrac's own reporting… found that the most property-­related fund transfers from China reported to the agency were linked to Victoria, followed by NSW …sources say rorting is rife, with foreign buyers using a variety of scams to get their money out of China…

At their most basic, the scams involve using a network of friends and family members to transfer multiples of $US50,000 into Australia, where it is collected and used by a trusted agent to buy property.

More sophisticated scams ­involve buying homes through a web of incorporated companies or through Chinese permanent residents. Neither entity is ­restricted by conditions on property purchases.
Today there's more confirmation, with reports emerging that there has been a huge surge in foreign buyers paying cash for off-the-plan apartments. From The AFR:
The proportion of foreign investors paying cash to settle new Melbourne apartment acquisitions has surged to more than 35 per cent…

Nick Holuigue, a partner in law firm Maddocks's development practice, said there had been an "unusually high percentage of cash buyers"…

Evan Cathcart, a director at Three Sixty Property Group, which sells apartments and townhouses off-the-plan into China (including Ikebana) said there had been a "huge surge in cash buyers in the past 12 months or so"…

A Melbourne-based Chinese estate agent who asked not to be named said it was quite possible that Chinese buyers were paying 100 per cent cash for new apartments.

"While there are capital controls, there are tons of ways to get around it. My partners having used these channels to transfer cash across for Melbourne purchases. If these buyers have enough connections on the Chinese side, it can be done," he said.
Under Australia's existing Anti-Money Laundering (AML) regime [the first tranche implemented in 2006], only financial institutions are required to report suspicious transactions to Austrac.
The Turnbull Government recently deferred indefinitely the promised second tranche implementation of AML rules for real estate gate-keepers, which have been in limbo since the federal government first promised to bring them into the regulatory net in 2003. This deferral came despite explicit criticism from the global regulator, the Paris-based Financial Action Taskforce, that Australian homes are a haven for laundered funds, particularly from China, as well as similar warnings from Austrac.
The end result is that realtors, lawyers, accountants and other real estate gate keepers are currently exempted from AML requirements. And this exemption has provided an easy avenue for foreign buyers to launder funds through Australian property.
Perversely, if somebody wants to set up an account to place a $100 bet at Sportsbet, or invest $1,000 into a managed fund, then they must provide sufficient identification under the AML Act. But if they want to launder millions of dollars through an Australian home, few questions are asked. It makes no sense.
Clearly, the Australian Government is tacitly complicit with the dirty foreign money flooding into Australian property. The Coalition has already shown its hand in deferring the implementation of the second tranche. But where are Labor and The Greens on this issue? Why won't they lobby to end a decade of neglect and bring Australia's real estate gatekeepers into the AML net – as demanded by FATF and Austrac, promised by the federal government in 2003, and intended when the AML legislation was first drafted in 2006?
Will our politicians please stand up?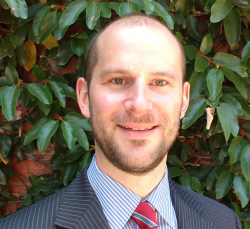 Latest posts by Unconventional Economist
(see all)