From The Australian today comes confirmation that dodgy Chinese money continues to pile into Australian property:
Australian financial intelligence officials last year investigated more than $3.3 billion of suspect transfers by Chinese investors — including $1bn invested in property…

The figures lay bare the scale of Chinese investment in the Australian property market as well as the concerns of officials in Beijing and Australia about investors rorting foreign ownership regulations…

Austrac's own reporting… found that the most property-­related fund transfers from China reported to the agency were linked to Victoria, followed by NSW …sources say rorting is rife, with foreign buyers using a variety of scams to get their money out of China…

At their most basic, the scams involve using a network of friends and family members to transfer multiples of $US50,000 into Australia, where it is collected and used by a trusted agent to buy property.

More sophisticated scams ­involve buying homes through a web of incorporated companies or through Chinese permanent residents. Neither entity is ­restricted by conditions on property purchases.
Who would have thought: mass immigration combined with dodgy foreign money is pushing-up property prices in Sydney and Melbourne?
Imagine the scale of dodgy foreign money that would be uncovered by the Australian Transaction Reports and Analysis Centre (AUSTRAC) if real estate gatekeepers like real agents, lawyers and accountants were also subject to anti-money laundering (AML) regulations? Because under the existing AML regime (the first tranche implemented in 2006), only financial institutions are currently required to report any dubious transactions.
Let's recall that in 2015, the global AML regulator, the Paris-based Financial Action Taskforce (FATF), warned that Australian residential property is a haven for international money laundering, particularly from China, and recommended that Australia implement counter-measures to ensure that real estate agents, lawyers and accountants facilitating real estate transactions are captured by the regulatory net.
FATF's findings were then backed-up by the AUSTRAC, which warned that "laundering of illicit funds through real estate is an established money laundering method in Australia".
And in May last year, the Statutory Review of the Anti-Money Laundering and Counter-Terrorism Financing Act 2006 was released, which among other things called for the extension of AML rules to non-financial gatekeepers like real estate agents, lawyers and accountants.
A decade ago, the Australian Government promised to implement the second tranche of AML rules covering real estate gatekeepers. Yet here we are, still waiting, with the Turnbull Government last year deferring ratification indefinitely.
Make no mistake, the Australian Government is tacitly complicit with the dirty foreign money flooding into Australia's homes and pricing our children out of a future.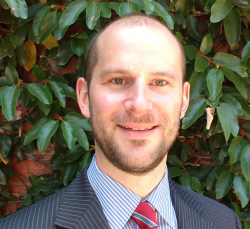 Latest posts by Unconventional Economist
(see all)