Let's recall Tony Abbott's comments last night on why Australia should reduce immigration:
Mr Abbott said it was time to end the "big is best" thinking of federal Treasury and scale back immigration "at least until housing starts and infrastructure have caught up", in order to ease house prices.
And let's recall Ken Henry's comments yesterday:
"Based on current estimates, Australia needs to build a city for two million people every two years or a city the size of Melbourne or Sydney every decade yet the only plan seems to be "stuffing" more people into Sydney and Melbourne…"
And how has defence minister, Chris Pyne, responded? With this drivel, via The Australian:
"…look, we won't be going down the track of putting a freeze of immigration, for example, which Tony Abbott wants to do, because it would be catastrophic in places like the Northern Territory, South Australia, Tasmania. Most places outside the capital cities".
Earth to Chris. Immigrants aren't flocking into "places like the Northern Territory, South Australia, Tasmania". If they were, we wouldn't have problems. They are instead flooding into already congested Melbourne and Sydney, whose populations have expanded by around 1 million and 800,000 people respectively over the past 12 years: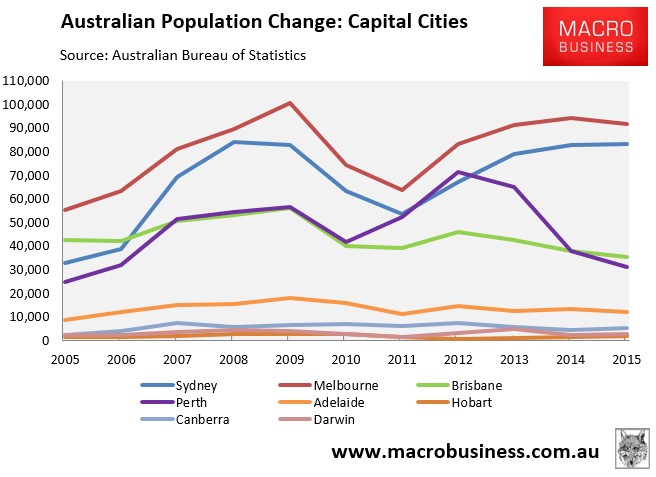 Worse, under current settings, official state government projections have Sydney's population growing by 87,000 people per year (1,650 people each week) to 6.4 million over the next 20-years – effectively adding another Perth to the city's population: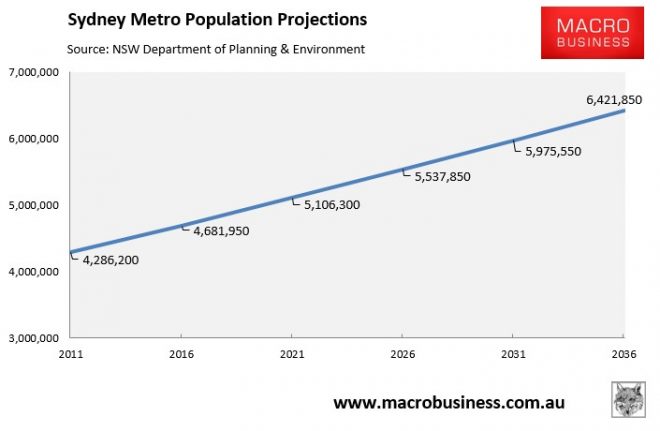 And Melbourne's population ballooning by 97,000 people per year (1,850 people each week) over the next 35 years to more than 8 million people: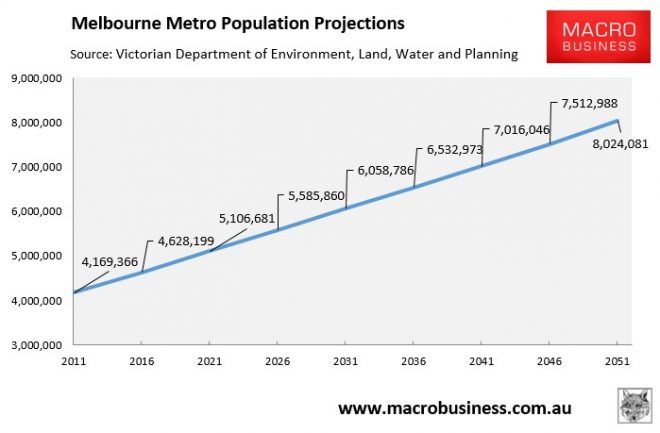 If you are going to debate this topic, at least get your facts right.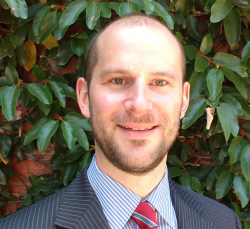 Latest posts by Unconventional Economist
(see all)