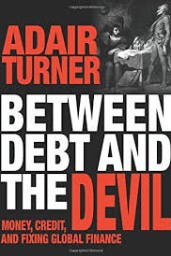 By David Collyer:
Adair Turner became chair of Britain's Financial Services Authority the day after the global financial crisis struck in 2008. Restoring the solvency of key British-based globally systemically important banks and repairing the damage caused by unsustainable private debt fell largely on his broad shoulders.
This is not an easy or lively read. The global debt burden is a sobering subject and Turner's deliberate and thorough analysis reflects this.
He lays out in considerable detail the current global economic landscape and the changing composition of consumption and dangers of big debt, particularly as people and countries become wealthier:
"The most important (high income elastic demand) is locationally specific housing, as consumers devote an increasing proportion of their income to competing for the ability to live in the most desired parts of town. But the supply of desirable locations is scarce, and the land on which desired real estate is irreproducible, the only thing that can adjust is the price."
Quite right, and a good description of how Australia's mining boom boiled off into urban land price inflation.
After explaining why capital expenditure is low and falling, he observes:
"The less we need actual new investment relative to desired savings, the more the private credit system will finance competition for the ownership of irreproducible assets, such as desirable real estate, together with complex and risky financial engineering."
and
"To achieve a less credit-intensive and more stable economy, we must therefore deliberately manage and constrain lending against real estate assets."
Turner asserts the need for "radical reform" throughout, without offering much of this beyond higher capital ratios for banks' real estate lending. However, buried deep in the text is this gem:
"There is indeed a strong case in principle for taxing either land values or the gains from their appreciation. Land value appreciation produces wealth accumulation unrelated to the process of innovation or capital investment that drives economic growth, and rising urban land prices are a very major contributor to the rising wealth inequalities that Thomas Piketty has described. But while the case from land taxation was first made by the economist Henry George more than 100 years ago, few tax regimes reflect its strength."
Which nails the matter. If people are willing to assume eye-watering debt to acquire desirable urban land and thereby raise its cost to the stratosphere, while banks are also willing to create unlimited money to indulge them in closed private transactions, the solution to this wilful endangerment must lie elsewhere – in public policy.
Rebalancing taxes off labour and capital onto land is the only visible remedy to our current economic contradictions of universal debt peonage, inequality and division, and dangerously unstable banks. Thank you, Adair Turner.
Between Debt and the Devil – Money, Credit and fixing Global Finance by Adair Turner, 2016, Princeton University Press, New Jersey.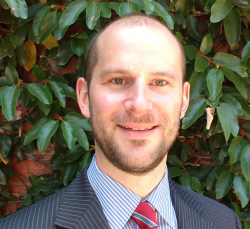 Latest posts by Unconventional Economist
(see all)