Guest post from Kate Mackenzie of the Climate Institute.
APRA's Geoff Summerhayes on Friday delivered a whole speech entirely about climate change risk at the Insurance Council of Australia conference on Friday. It's the first time any of Australia's financial authorities have so clearly addressed this topic (although many of their international peers have been doing so almost two years).
So, why now? And what does it mean for the Australian financial sector?
It's mostly explained in the speech itself. But if you find speeches TL;DR, here are some key points.
Firstly, a few key developments in the past couple of years have led to climate change being seen as a foreseeable financial risk:
The Paris Agreement: the implications of this agreement are that the world must achieve zero net emissions by about 2050; that's what's required to keep warming to below 2C. This means big and potentially rapid changes are likely, not just for fossil fuel producers, but also the many other sectors that rely upon them.
Consumption of thermal coal has fallen more quickly than almost anyone predicted, as has the price of renewable power.
A huge factor is new awareness of director liability risk arising from climate change . In October, Noel Hutley SC published a memorandum of opinion called "Climate Change and Directors' Duties". A very brief, non-legal summary: climate change and related transitions are mostly quite "foreseeable", directors who can't show they have considered and acted on this risk may be exposed to claims that they're not doing their duties. The Hutley piece is worth reading in full, and there's more here if you're interested in the director implications.
The Financial Stability Board's Task force on Climate-related Financial Disclosure – aka the FSB climate taskforce or TCFD. This industry-led task force is modelled on an earlier FSB initiative (the Enhanced Disclosure Task Force) to get global systemically-important banks to disclose their risk in a more consistent, comparable way, with the objective of markets pricing risk better and thereby reducing systemic risks. Australian banks were not overly concerned with the EDTF, due to the domestically-focused nature of the industry here, but the same can't be said for climate risk. The draft climate recommendations were published in December; they will be finalised over the next few months. Through my work I am already hearing of Australian investors asking companies how they plan to disclose in line with the recommendations, and and large companies of different sectors are starting to think about how to they will do this.
So, back to Summerhayes' speech.
Firstly, it's not just about insurers (although reading The Australian's report on the speech, you could be forgiving for getting that impression). Summerhayes clearly mentioned banks, asset managers and asset owners in his speech. In fact, he noted that while the "early focus" on climate risks tended to focus on catastrophe losses to insurers, there are now "a variety of other potential issues".
These include the potential exposure of bank's and insurers' balance sheets to real estate impacted by climate change and to re-pricing (or even 'stranding') of carbon-intensive assets in other parts of their loan books. They also include exposure of asset owners and managers – an important consideration given the size of Australia's superannuation sector and its heavy weighting towards carbon-intensive equities and a relatively resource-intensive domestic economy.
Importantly, Summerhayes addressed all key types of climate risk as identified by the Bank of England in late 2015. They are:
– physical risk around the effects of climate change;
– transition risk around the risks associated with shifting towards a zero net emissions economy- liabililty risk which can arise from either of the above risks and has particular importance to company directors, trustees, and insurers (but also can affect others).
So what is APRA going to do?
Speeches from financial regulators in Australia matter, a lot: they are used to send a message to relevant industries and entities. Any speech by an APRA official will have been written in consultation with, or with approval of, the other APRA Members and senior executives. Summerhayes said he had been discussing the matter with his colleagues for about 12 months now.
No specific measures were announced in his speech – again, the speech itself is a tool of supervision. However he gave a clue of the sorts of things financial institutions can look forward to:
Scenario analysis as the new normal

Practice and expectations are moving beyond mere documentation of static metrics. Robust, scenario-based thinking about risks should be the new standard for risk management. Markets and investors expect to see evidence of more sophisticated analysis to identify risks and strategy for managing them. The questions investors (and regulators) will want answered are not just about "what" but "how". How do you model and identify relevant trends, opportunities and risks?  How robust are your strategies given different scenarios and contingencies?
He also talked about stress-testing:
So what can you expect to see from us? Firstly, something you would already be aware of is a greater emphasis on stress testing for organisational and systemic resilience in the face of adverse shocks. It could be the case that, just as we would expect to see more sophisticated scenario-based analysis of climate risks at the firm level, we look at these risks as part of our system-wide stress testing.
This effectively puts financial institutions on notice: if you haven't already been asked about how you're dealing with climate risk, you will be. And you'll need a solid answer. It's not like climate change is going away.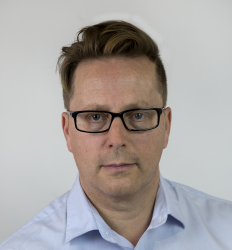 Latest posts by David Llewellyn-Smith
(see all)