Some interesting analysis has been released recently showing the inflationary impact that foreign capital is having on international housing markets.
The first piece of analysis, published in VOX, shows how foreign investor demand "has had a significant positive effect on house price growth in the last 15 years" in the UK, affecting both expensive and less expensive homes alike. Foreign investor demand is also found to have reduced home ownership rates in the UK:
Average house prices in England and Wales have almost tripled in the last 15 years, from just over £70,000 in 1999 to about £215,000 in 2014…

One of the factors that may be behind this increase in house prices is demand by foreign investors. In recent research (Sá 2016), I use a new dataset released by the Land Registry, which records all property transactions in England and Wales registered to overseas companies. Using these data, I calculate the share of total transactions registered to overseas companies (in volume and in value) and observe that these shares display a similar upward trend to house prices, as shown in Figure 1. As for house prices, foreign investment exhibits considerable regional variation and is concentrated mostly in the South East and major cities in the North, such as Liverpool, Leeds, and Manchester…

I use regional variation in house price growth and the share of residential property transactions registered to overseas companies to identify the effect of foreign investment on house prices…

I find that an increase of one percentage point in the volume share of residential transactions registered to overseas companies leads to an increase of about 2.1% in house prices…

Looking at the effect at different points of the distribution of house prices, I find that foreign investment does not just raise prices of expensive homes, but has a 'trickle down' effect to less expensive properties…

Supply restrictions – due to land scarcity or regulatory constraints – may affect the propagation of foreign investment shocks to house prices…

Looking at the effect on the housing stock, I do not find evidence that an increase in foreign investment leads to an increase in housing construction…

However, I do find evidence that foreign investment reduces home ownership rates, suggesting that some residents may be priced out of the market in areas where foreign investors are more active…
The second piece of research comes via FT Alphaville and shows the direct inflationary impact that foreign buyers are having on Vancouver property prices:
In the 2014 tax year, the assessed value of the underlying land in the city of Vancouver (excluding parks etc) was worth about $167 billion Canadian dollars. The latest data imply the value of this land is now worth about $318 billion!

There are some legitimate reasons for this.

A strong legal system, easily obtained residency, clean air, and a large expatriate community make Vancouver a prime destination for Chinese flight capital — something there's been quite a lot of in the past few years thanks to the combination of the corruption crackdown and the slowing economy. The People's Bank of China's holdings of foreign reserves peaked in 2014 and have since shrunk by about $1 trillion, for example…
While I don't have any direct data for Australia, we do know that Sydney and Melbourne have been the only housing markets to experience significant growth over recent years, and these coincidentally have also been most affected by foreign capital: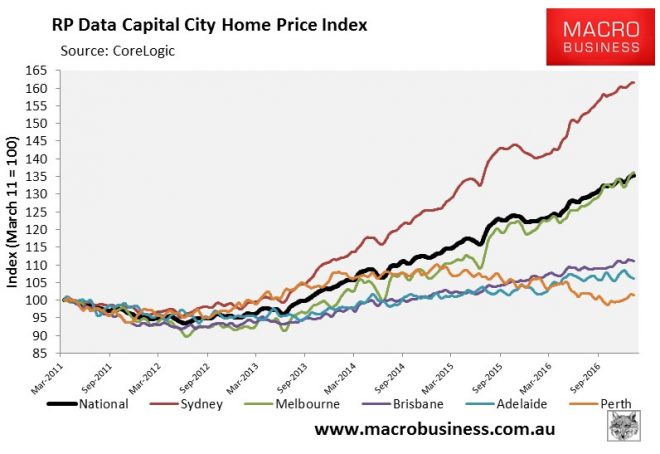 While foreign capital flight is certainly not the only factor driving-up property values in our two biggest cities (they are also the negative gearing and immigration magnets), it's certain to be having a material impact.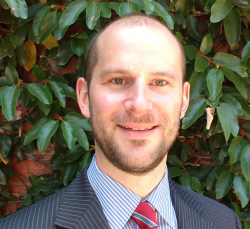 Latest posts by Unconventional Economist
(see all)