Yesterday I noted that the Paris-Based Financial Action Task Force (FATF) on money laundering had in April released its report on Australia, which found that Australian residential property is a haven for international money laundering, particularly from China. The report also recommended that Australia implement counter-measures to ensure that real estate agents, lawyers and accountants facilitating real estate transactions are captured by the regulatory net [my emphasis]:
Australia remains at significant risk of an inflow of illicit funds from persons in foreign countries who find Australia a suitable place to hold and invest funds, including in real estate…

Large amounts are suspected to be laundered out of China into the Australian real estate market. China and other countries within the Asia-Pacific region were also seen as likely sources of corruption proceeds that are laundered in Australia…

Most DNFBPs, including real estate agents and legal professionals, are also not subject to AML/CTF controls or suspicious transaction reporting obligations, even though they are highlighted as being high-risk for ML activities…

The authorities should place more emphasis on pursuing ML investigations and prosecutions at the federal as well at the State/Territory level.
Today, the Australian Transaction Reports and Analysis Centre (AUSTRAC) released a strategic analysis brief, which warned that "laundering of illicit funds through real estate is an established money laundering method in Australia":
AUSTRAC has identified high-value goods, including real estate, to be a significant money laundering channel in Australia. Asset confiscation cases show the breadth of criminal investment in high-value goods and the scale of criminal wealth that can be laundered and invested this way…

Criminals may be drawn to real estate as a channel to launder illicit funds due to the:
◾ability to buy real estate using cash
◾ability to disguise the ultimate beneficial ownership of real estate
◾relative stability and reliability of real estate investment
◾ability to renovate and improve real estate, thereby increasing the value.

Criminals are also motivated to buy property for further profit or lifestyle reasons.

Compared to other methods, money laundering through real estate – both residential and commercial – can be relatively uncomplicated, requiring little planning or expertise. Large sums of illicit funds can be concealed and integrated into the legitimate economy through real estate…
As I noted yesterday, the draft rules on anti-money laundering affecting real estate were released in 2007, but have been all but ignored by the federal government ever since. In the meantime, dodgy Chinese money has been allowed to price young Australians out of home ownership, assisted of course by egregious tax policies (e.g. negative gearing), the immigration ponzi, and planning bottlenecks.
Enough is enough. It's time to end the Australian Government's willful neglect of foreign funds being laundered through our homes.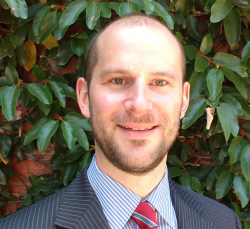 Latest posts by Unconventional Economist
(see all)