The AFR has reported today that the Turnbull Government's Mid-Year Economic and Fiscal Outlook (MYEFO) will include the creation of a taskforce aimed at combating the cash economy, which is estimated to account for around 1.5% of Australia's GDP, which equates to roughly $21 billion.
The taskforce will be headed by former KPMG executive Michael Andrew, and one of its priorities will be to investigate the large number of $100 notes that are in circulation, despite the growing trend toward electronic payments, and will draw upon international experience.
According to the minister for Revenue and Financial Services, Kelly O'Dwyer:
"We are talking about very significant revenue. I won't put a specific number on it…but even if you got a reasonable percentage of that we are talking billions of dollars"…

"We've got three times as many $100 notes in circulation as $5 notes and we've got about $30 billion worth of $100 notes in circulation at a time when increasingly we have people more and more using electronic payment systems," she said.

"It does beg the question 'why' and that's something the black economy taskforce will focus on.

"The truth is the movement of money is a significant issue. It's much easier to take a suitcase full of $100 bills than a suitcase full of $20 bills overseas."
The taskforce's final report will be delivered in October 2017.
In September, Peter Martin described the explosion in $100 notes as follows:
Twenty years ago there were only five $100 notes per person in circulation. They were less common than $20 notes, which was appropriate given they were far less used. A decade later in 2005 after the introduction of the goods and services tax (the one we were told would kill the cash economy) we had seven per person, and now we have 12. A graph included in the latest Reserve Bank annual report shows the number of $100 notes in circulation climbing faster than any other denomination.
The last time I reported on this issues I supported the abolition of that Australian $100 note, claiming:
Phasing-out large denomination bills makes a lot of sense. It would make life difficult for the black economy such as organised crime and tax evaders, as well as those engaging in welfare fraud… We are turning into a cashless society anyway, so phrasing-out these bills wouldn't create much of a burden to the ordinary law-abiding person.
My view, which has not changed, was greeted with outrage from MB's readership, receiving some 270 comments. So, get at it boys and girls 😉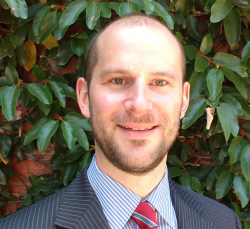 Latest posts by Unconventional Economist
(see all)