The point of the phrase "the revolution will not be televised" is twofold. First, it derives from the US Black Power movement of the 1960s and, for me, makes the point that the popular media and its thought police will never cover change until some dude with a revolver is at the studio door.
Second, it is a clarion call to action for those that would like to see change but are too cowardly to take responsibility for it. Those that purport to support building a better country but would rather watch it on TV in some withdrawn fortress of solitude (like Byron Bay).
The Australian Revolution of 2017 demands more of them and everyone else. Change isn't something you can download on your iPad. Everyone at MB has fought for it. And now it is our time to take it.
The reigning Coalition government is disintegrating. It should never have won the past election and did so only because the deglobalisation revolution sweeping the West handed seats to Nick Xenophon over Labor. We've been sticking a sharp stick into Do-nothing Malcolm's empty government all year as it has failed on every front. In doing so we've been leading a charge of myriad disaffected people across the political spectrum that realise that this idiot has to go.
Let's recall that Do-nothing Malcolm came to power with the promise of reasoned liberalism but has instead betrayed that principle on every front:
he says he supports carbon mitigation yet attacks renewable energy whenever possible;
he says he supports tax concession reform yet is a verbose defender of negative gearing;
he says he supports social progress yet has killed gay marriage and overseen incredible attacks on the HRC;
he says he supports free markets yet he does nothing with competition policy and defends big banks, mining and realty;
he says he supports innovation but does nothing about it;
he says he supports budget repair yet pursues a corporate tax cut that will destroy it;
he says he supports jobs and growth yet eschews all productivity-related reform;
he says he supports infrastructure yet does little of it;
he says he supports border protection while running an immensely corrupt visa racket;
he says he supports multi-culturalism while running out of control immigration that is threatening it;
he says he supports housing affordability while inflating the bubble at every turn, and
he says he supports evidence-based policy coupled with clear communication yet does the complete opposite.
Do-nothing Malcolm is a disastrous politician, an elitist fig leaf for a pack of blood-sucking Coalition interests whose dystopian vision is strung somewhere between landlordism and religious zeal for an obsolete patriarchal family unit.
It is no wonder that the Coalition Right is also done with Do-nothing. He is a fox in two hen houses. The dirty cop playing both sides. An empty-suited barrister defending both law and perp.
His reckoning is upon the nation in a splintered Coalition. From yesterday:
Fears are mounting within the ­Liberal Party that maverick South Australian senator Cory Bernardi is set to split from the Coalition to spearhead the new Australian Conservatives party, with an ­announcement expected in the new year.

The conservative firebrand and his "very close friend" Gina ­Rinehart met key members of US president-elect Donald Trump's campaign team, including former New York mayor Rudy Giuliani and campaign manager Kellyanne Conway, in Washington last month, fuelling fears the senator might have the support of Australia's richest woman to bankroll the party and dilute the Liberals' support base.

Senator Bernardi is refusing to comment on his plans, but allies and colleagues of the outspoken conservative say a breakaway Trump-inspired movement is ­imminent and attempts are being made to convince him to stay within the Liberal Party.

…The threat of defection comes amid widespread alarm within the Coalition about the momentum and popularity of Pauline Hanson's One Nation party as voters turn away from the major parties in record numbers.
And why not? One Nation is charging, via the ABC yesterday:
A woman believed to be One Nation's first Asian candidate is not offended by Pauline Hanson's infamous remark 20 years ago that the country was at risk of "being swamped by Asians".

Shan Ju Lin said she believed she and the party would get the votes of "good Asians" in the Queensland election, slated for 2018, as they too feared the rising influence of the Chinese Government in Australia.

She understood why Ms Hanson made those comments, which included claims that Asians "form ghettos and do not assimilate".

"For European people it's very difficult to distinguish Chinese or Korean or Japanese, and I can understand why she said it," Ms Lin said.

"She sees the problem ahead of everybody, including you and me.

"Everything she said is happening now."

Ms Lin, a school teacher who moved from Taiwan to Australia 26 years ago, said the Chinese Government, namely the Chinese Communist Party (CCP), was exerting too much influence on Australia.

It was already influencing the Labor and Liberal parties, she said, adding there would be serious consequences if huge numbers of its supporters moved to Australia.

"I feel the Chinese Communist Party is a great threat to Australia because they bought a lot of businesses and our harbours and properties," she said.

"They will take over power of Australia.
We are entering a period of unprecedented ideological confusion. Sadly, such times usually boost the lunatic fringe to the centre. We have seen that to some extent in the US where the working class is voting for a bald-faced oligarch; in the UK where they are voting for a nation-busting exit from the common market; in Europe where nationalists are charging. And here we're going to see similar stuff, make no mistake.
It's really impossible to know at this point who will rise into the void created by Do-nothing Malcolm. The only certainty is that the Coalition as it currently configured is doomed. It will either splinter or roll Do-nothing Malcolm and turn to the Right prior to the next election. Or, Do-nothing will have to do it himself in one last great betrayal of everything that he says he stands for (and doesn't).
If it splinters then God only know what alliances evolve as One Nation rises in competition with Bernardi's Australian Conservatives.
The Labor Party is the likely winner as it fights a divided Right.
In terms of policy implications I think we can take several things to the bank:
housing affordability is going to become increasingly central to policy;
one way or another immigration is going to be cut;
the budget is very likely buggered as it gets torn apart by payoffs, and
we'll probably see a swing back towards the US alliance.
That means sell realty and get your assets offshore. Pretty much MB's current allocations.
Beyond that we're entering a contest of special interests and crackpots the likes of which even global village idiot Straya has never seen in modern times. The dust will settle wherever Australian populism blows it.
For the investor and modern (centrist) Australian not all of this is bad. Indeed, even if it comes with unsavory social baggage for a while, modern Australia is lazy enough to not let any one idea get too out of control. And what cannot come soon enough – for the longer it is fended off the worse it will ultimately be – is the breaking of the real estate cartel that currently runs Australia, headed by Do-nothing Malcolm and his good-for-nothing Property Council Treasurer. The prospects for that look better today than they have in a long time.
As we know, the revolution will be fought by our real estate addicted media which will hose it down with self-serving bias but MB will be there – sparking, stoking, roaring – giving it unadulterated real time coverage.
The 2017 Australian revolution will be televised.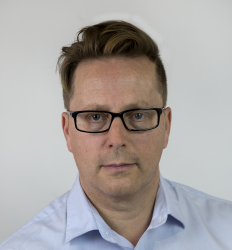 Latest posts by Houses and Holes
(see all)