Some folks just don't get it and when that includes the nation's leading intellects you know that revolution is afoot. From Paul Kelly today:
The great political lesson of the "black swan" 2016 year of disruption is the tearing apart of the political centre and the rise of radicals, populists and frauds from opposing ends of the political spectrum defying conventional wisdoms and up-ending weary orthodoxies.

Amid the confusing trends in varying countries, the weakening of the political centre — once the main battleground of politics — and the rise of polarising forces on the Left and Right is the pivotal event with the most alarming consequences. This model is most obvious in the US, where Bernie Sanders erupted from the Left in the Democratic primaries and Don­ald Trump took over the Republican Party from the populist Right.

…Australia has no Trump or Sanders or Le Pen. What happens if their equivalent does emerge? Australia exhibits to a far less ­degree the trends in other Western democracies. But distrust of the major parties is growing as part of system disillusionment, with the recent Newspoll showing a total of 75 per cent primary vote support for the major parties and the Fairfax/Ipsos poll showing only 66 per cent such support.

Every sign is that politics is being reshaped, with the Greens, Pauline Hanson's party, Nick Xenophon's party and a "revolving door" of Senate minor party candidates now entrenched in influential positions in the Australian parliament. The appeal of the "outsider" trading on grievance and exploiting regional and demographic alienation is the new gospel. The question for Australia becomes: is such disillusionment now factored into our system or does the tidal wave of disruption still lie ahead fed by economic downturn and cultural conflict?

Malcolm Turnbull was re-elected this year and Labor under Bill Shorten staged a year-long surge in the polls. Yet neither looks convincing. The latest trend in political discourse cannot be missed: lumping Turnbull and Shorten ­together — despite their hefty policy differences — as figureheads of a discredited system and a polemic technique to promote the out­siders to "shake up the system".
Let me remind Paul of something I wrote two years ago when he whined about nobody supporting the egregious Abbott Budget:
Political partisanship may be blocking any sensible description of Australia's economic circumstances, but media partisanship is ensuring that there is no centrist discourse in which it can be delivered.

And that's why the "death of reform" is your fault, Paul. You, your clique of media storm troopers, and your boss, are not cultivating that centre ground. On the contrary, you're driving a very deliberate and very partisan wedge straight into it. The ideology being spun out of the Murdoch press is not reform-friendly, on the contrary. It is an oligarchic putsch by rent-seeking business hostile to markets, biased towards rentier profits over labour income, dedicated to covering-up the disastrous capital inefficiency killing Australian productivity.

This reached its crescendo in your embrace of Tony Abbott, Paul, and your open drive for him to enter the Lodge, even though he and his brown shirts had clearly demonstrated themselves as Tea Party mini-me's with no idea about effective markets or productivity-driven economics.

Then, when they assumed power and rendered decision after decision in favour of vested interests (except cars which was a disaster in itself for other reasons), you cheered them on, failed utterly to bring them to account, and stoked hubris in their ranks. Philosophical pygmies with very little electoral mandate (other than tossing out Labor) looked into the mirror held up by The Australian and saw giants with their pockets stuffed with political capital.

And so, egged on by your pandering, they produced a Budget of epic folly that spent big on political capital that did not exist. Instead of showing the steady hand of conservative government and aiming to stem a deteriorating economic environment via shared burden over time, arrogance produced a radical embrace of the few.

Meanwhile, media on the Left in Australia seized the commercial opportunity of opposing your increasingly extreme embrace of the 1%. The Fairfax metropolitans, The Guardian and Crikey have occupied the ground on the other side of the political isle and driven a massive wedge straight into the new government. With the Australian ethos of "fairness" on their side, they've gleefully "pulled a Murdoch" of their own.

More broadly and worse for liberalism, Paul, you're supporting an ideology that's driving the global rise of extreme groups of the Left and Right, most obviously in Europe. It's simple common sense that liberal capitalism and democracy cannot be sustained on individualism without responsibility, on freedom without ethics, on privilege without noblesse oblige. Without balance, the Tea Party vision is hack libertarianism that is no more than a scab grab for millionaires and billionaires.

…It's you, Paul, that wrote the defining scripture of Australia's twentieth century journey to liberal capitalism. The End of Certainty remains a text from which I have drawn tremendous understanding. It is you that is the rudder of the national broadsheet, preventing its complete disintegration into a lunatic pamphlet as deranged as Fox News. Yet it is as plain as the nose on your face, Paul, that your publishing house has been a major force in the destruction of Australian reform.

You can't see it because you've bathed in the loon pond that is drowning the Liberal Party. It has stuck to you now and won't come off until you embrace apostasy.
Take responsibility, Paul, you did it, now you can reap the whirlwind with the rest of us.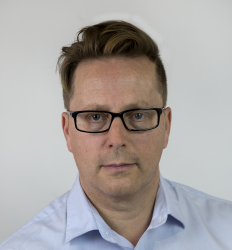 Latest posts by Houses and Holes
(see all)