We say the big settlement for coking coal contracts yesterday at $285 but that's the peak. From Macquarie:
 We recently outlined the case for why spot coking coal prices should fall, and this has materialised over the past week and a half. The premise of our argument was that the Chinese government had announced production-loosening measures that were more 'coking coal heavy,' disruptions at key seaborne suppliers were being resolved, demand was softening in line with seasonality and stocks were building (Figs 5 and 6).

 We think this trend will continue and will lead to lower settlements in the remainder of 2017. The last time prices spiked for supply-related reasons, during the Queensland floods of 2011, it took multiple quarters for prices to normalise, and the largest QoQ contract decline was $55/t. Of course any decline is just a reflection of how quickly and to where spot prices fall (spot drives contract).

 Since the market has become defined by the Chinese government's intervention, the best guide we have for where the Chinese government would like the spot price to settle is where annual domestic contract terms were set in late-November. The logic being that if at these prices producer margins are 'sufficient,' then there should be little government resistance for spot prices to trade around the same level. This annual contract was done at 1,300 RMB/t, or the equivalent of ~$175/t on a CFR China equivalent basis (Fig 3). This seems low compared with seaborne spot but is only 20% below the current Chinese domestic spot. The discrepancy is due to the substantial negative import arb we have seen, a result of Chinese buyer panic over supply security. This arb should start to close and prices fall towards the ~$175/t mark, in our view, but it remains tough to say how quickly this will happen and whether we will see undershooting, since the Chinese mining industry is large and thus tough for the government to finely calibrate.
Check out that inventory build! My own view is that there is an ice block's chance in Hell of coking coal settling at $175 on the way down. The long term real price is roughly $120 or so and that's where it is going back to over the next year: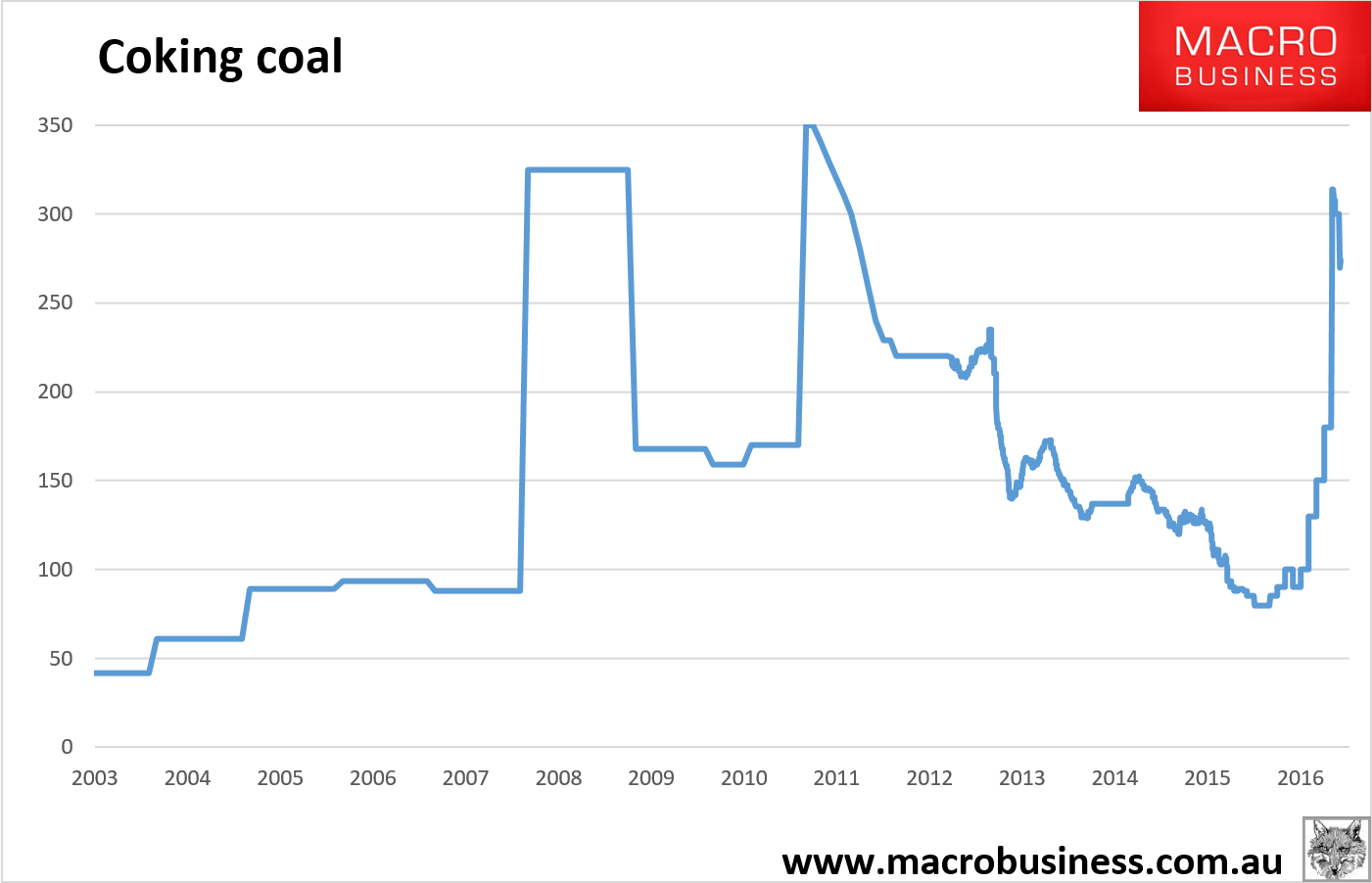 Thence I see it lower again as Chinese reform returns.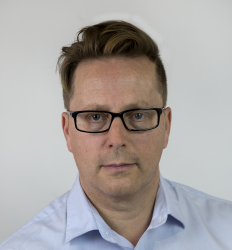 Latest posts by David Llewellyn-Smith
(see all)