It's pretty amusing watching the Big Iron tax sedition campaign running full throttle right alongside massive price increases. The latest attempt to separate this oxymoron comes from a rather unquestioning Matthew Stevens (who was married to BHP's chief flacker and I guess still is):
The news is not so encouraging for Brendon Grylls.

Not only does new mining industry research demonstrate how every state but Western Australia would benefit from the state National Party leader's proposed triple-dip on iron ore taxation, but there is now good reason to believe that the plan could cost him his seat.

The Grylls plan, as we have discussed often enough, is to increase by 33 times a production lease rental charge now levied against the Pilbara's iron ore originals. The charge would rise from a relative peppercorn of 25¢ a tonne to a very material $5 a tonne. The increase would generate an extra $3 billion or so in revenue for the debt-long, cash-short state economy.

That it may also generate longer-term investment inertia does not seem to matter a whole lot to Grylls and the National Party cohort that installed him as leader in an August coup.

To be clear on the weight of risk being indulged by Grylls & Co, analysis by Deloitte Access Economics holds that the tax would reduce the local Pilbara economy by 4.8 per cent and increase unemployment by 4.3 per cent, or 2900 jobs. The same analysis found that the rent rise would cause the Australian economy to contract by $2.9 billion annually while only raising $2.3 billion. It also asserted that about 90 per cent of the revenues raised would leak eastwards because of the way the Commonwealth Grants system works.
Polling commissioned by the MCA and affiliates. Research commissioned by the MCA and affiliates. Assertions made by the MCA and affiliates. All of it riddled with conflicts of interest.
I don't know if the folks of the Pilbara will boot Mr Grylls, perhaps they are that colonised. All I can do is point out that Big Iron can afford this with its eyes closed. RIO margins to costs today are at an astonishing 221%: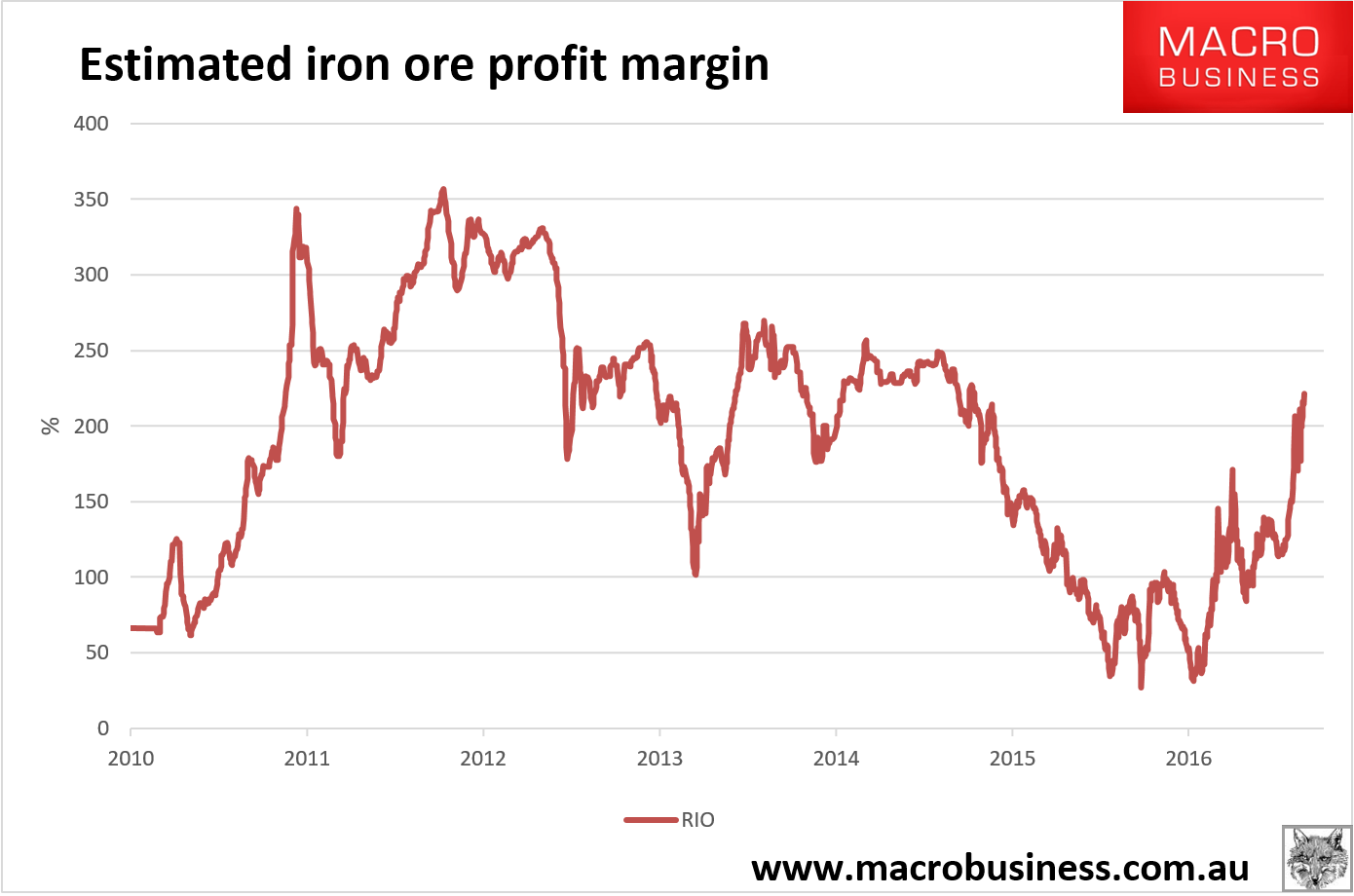 Margins to price are at an outrageous 66%.
These would be economic rents in any industry, but in one that is a depleting national resource they are preposterous. These are super profits and the people of Australia are being reamed for the privilege of developing their dirt. It's depleting nature needs to be reflected in the revenue being received by them and us. The tax take should be more like 80% such as it is in Norwegian oil.
Of course affordability for the miners will change over time. And $2.50 is a better number for the levy to ensure that no investment is lost to Brazil in the future: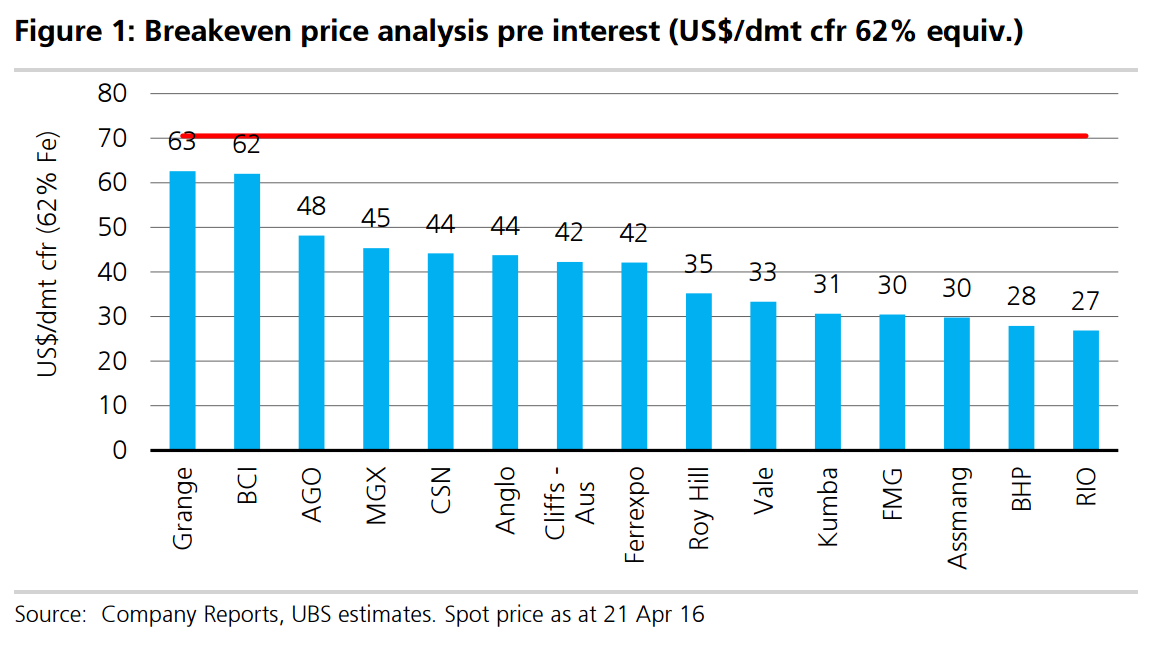 By the same token, Mr Grylls should also commit to paying down debt with the windfall (or invest it strictly in infrastructure or an SWF). If the debate is about equity over generations then the revenue should be accordingly distributed over time.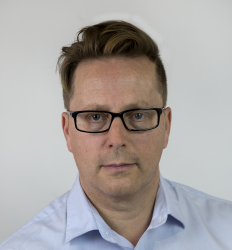 Latest posts by Houses and Holes
(see all)