From the AFR:
This will not be a merry Christmas for the management and board of infant formula maker Bellamy's Australia, led by chief executive Laura McBain.

The company's request for an extension to the voluntary suspension of its shares until January 13 speaks to a company in deep trouble.

The only question now is how deep.

Bellamy's didn't give much away on Wednesday but it did say that it was negotiating "with key suppliers/manufactures in order to determine the impact of those negotiations on the company's expected financial results."

We know that sales in China have dropped sharply, something Bellamy's has blamed on discounting from lesser known brands which are unlikely to get accreditation to import formula under new Chinese regulations, and so are dumping stock. The big Singles Day sales event in China in November was also below expectations for Bellamy's.

…Bellamy's investors have leant that the dragon doesn't always spit fire in the right direction.
The lesson here is for all of Australia not Bellamy's investors. It is this: we have no God given right to get rich from China. It only needs our dirt for now and less so into the future. There is no "dining boom" to speak of and  all any services boom (including tourism) is small and insufficient to overwhelm our own high-living habits: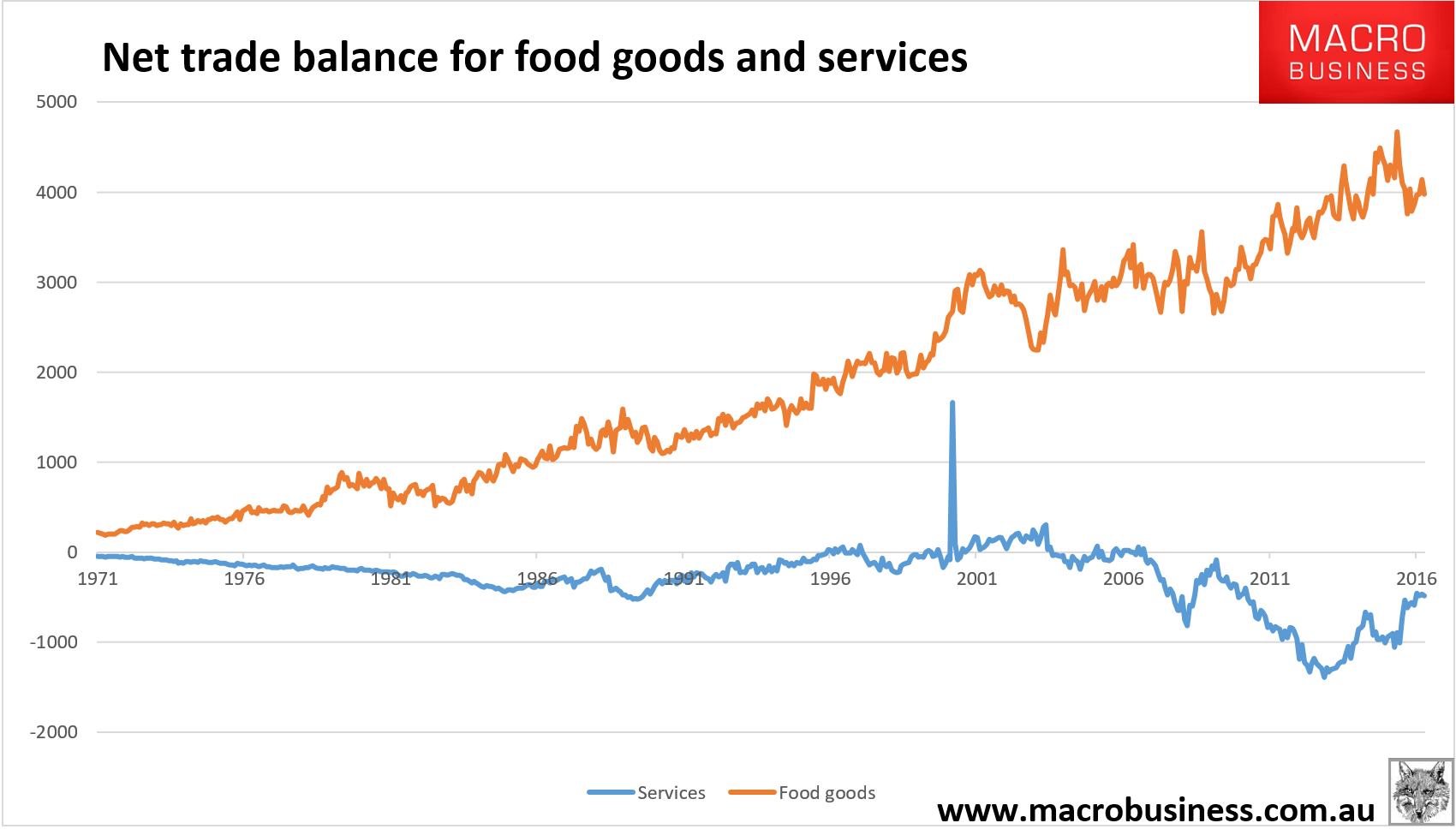 The lesson is we will have to compete and need policies to match:
curtailing offshore borrowing;
lowering land prices;
linking wages to productivity;
increasing competition and innovation;
lowering the yield spread;
getting the dollar down.
Getting excited (and disappointed) about the odd dart throwing winner like Bellamy's is exactly the wrong approach. It leads to an over-reliance on one market, soaring policy risk abroad and policy paralysis at home. We need deliberate and systemic reform to win business worldwide. We need a million Bellamy's exporting to one hundred countries.