Just two-and-a-half years after avoiding collapse, SPC Ardmona is in trouble once more as Woolworths considers tearing-up its long-term deal to purchase fruit from the cannery. From the Herald-Sun:
Woolworths is reviewing its five-year $70 million contract to buy the almost century-old food processor's products, after just two years.

Industry sources said the deal was in danger of collapse as the retailer looked to cut costs by switching to other suppliers — possibly to cheap imports from China and Italy — to fill most of its tinned tomato and fruit products…

Woolworths would commit to sourcing only Australian canned tomatoes and fruit locally. He said: "Woolworths regularly reviews our sourcing agreements to ensure we are getting great products at the best value for our customers"…

SPC is the backbone for almost 1000 fulltime jobs in northern Victoria.

There are about 350 jobs at the cannery and 650 in supporting sectors. Growers provide up to another 1000 casual seasonal jobs, from fruit-picking to transport…
The Australia's 'dining boom' in full roar – we can't even supply our own tinned tomatoes and fruit and will soon be reliant on imports from China of all places. You know, China, where up to 90% of groundwater is said to be polluted and poisoning of the food chain is a frequent occurrence.
If SPC Ardmona ends up closing as a result of Woolworths pulling its support, then a whole range of fruit and vegetable producers in the Goulburn Valley Region would be adversely affected, not to mention many working in supply chain and associated industries.
Total job losses in SPC Ardmona and associated industries could total in the thousands, along with the loss of tax receipts, welfare payments, and the costs of retraining.
SPC Ardmona is Australia's last fruit and vegetable processor. In a nation that aspires to be the food bowl of Asia, do we really want to lose the ability to process our own food and be reliant on imports instead? Further, do we want region centres like Shepparton to become welfare towns and shrink, placing even more pressure on Australia's major cities?
Let's hope cooler heads prevail and Australia's major supermarkets do the right thing and commit to local procurement.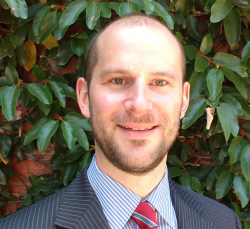 Latest posts by Unconventional Economist
(see all)