The Patties frozen berry scandal, which has seen 14 Australians infected with hepatitis A, has shone a spotlight on imported food standards, as well as Australia's food labeling laws.
The infected berries, which are thought to have come from China, have angered local growers, who claim that they are being placed at a competitive disadvantage by having to comply with stringent safety and environmental standards that do not apply overseas.
Problems around food safety are particularly pervasive in China, where up to 90% of groundwater is said to be polluted.
Readers might remember the scandal that occurred in March 2013, when 19,000 dead pigs were found in the Huangpu River, the main water source for Shanghai. The pigs were dumped by a nearby farm after a virus swept through the herd. Wikipedia also sites multiple cases of Chinese food being polluted by heavy chemicals and substitutes.
The dangers are compounded by weak country-of-origin labeling laws in Australia, which make Chinese food difficult to identify. For example, this time last year Interest.co.nz published a disturbing report on how China is using New Zealand as a back door to export potentially hazardous frozen foods into Australia:
The issue of Chinese vegetables getting around Australian regulations by coming through New Zealand has been around for a year or so but it seems nothing is being done to police or change it.

It works like this: Vegetables from China are sent to New Zealand where they are mixed with big name brands and sent on to Australia where they are sold to the unsuspecting consumer.

This is made possible by a loophole in our trade agreements with Australia and also that country's unwillingness to adopt country of origin labeling. While it is not mandatory here either most companies at least pay homage to it…

Australian consumer advocate AUSBUY told interest.co.nz the practice was rife and there was nothing that could be done to stop it.

Lynne Wilkinson said any food product sourced from overseas did not have to be labeled as to where it was from…

Not only are the vegetables being sourced from China they are avoiding chemical residue testing by coming through the back door…

The worst chemical found was procymide in a winter vegetable product made in New Zealand from "local and imported products"…

"Pesticide residues in imported produce is a significant issue [in Australia] as there's basically no gatekeeper".
In the wake of the frozen berry scandal, Prime Minister, Tony Abbott, has rejected a crackdown on food testing and labelling, instead claiming that it was the responsibility of business "not to poison their customers":
"The last thing I want to do is put a whole lot of additional requirements on business that will make their life very, very difficult and will raise unreasonably prices to consumers because everything we do in this area has a cost."
Abbott's stance has inflamed Victorian Liberal MP, Sharman Stone, who last year fought to save SPC Ardmona from closing down. Ms Stone labelled the hepatitis A outbreak a "wake-up call" for Australia and demanded the Government implement strong action to stop future outbreaks, including transparent country-of-origin labeling and more stringent testing of food imports to meet national standards:
"This is a wake-up call for Australia. This involves fecal contamination from water or food grown in contaminated soil and water. Meanwhile Australian growers have to adhere to scrupulous regulations and inspections. We have an incredible double standard."
Ms Stone is spot on. With Australia's lax country-of-origin labeling laws, combined with inadequate testing, Australians have no way of knowing where our food is sourced from or that it is safe. The Government, therefore, needs to lift its game and tighten standards before more Australians get sick, and before more local food producers are unfairly driven out of business.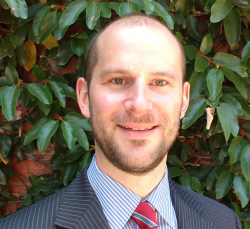 Latest posts by Unconventional Economist
(see all)