We all know the story. A bubble without end grew up in a little economy and slowly but surely engulfed everything in sight. It's not a mystery any longer. It's not controversial. It's the truth.
The real driver of this bubble was none of the influences often cited. It wasn't interest rates. It wasn't a mining boom and economic strength. It wasn't high immigration and foreign investors. It wasn't favourable tax regimes and public support.
It was one thing and one thing only. The little nation's political economy was occupied by a real estate rent-seeking class that took over every position of power in the country from the Prime Minister and Treasurer down to captured regulators, titans of industry and the gate-keepers in the national conversation in the media.
Such a level of support had been enjoyed by no bubble anywhere in a very long time and it enabled all rules of the liberal democracy to be bent or broken to inflate the bubble. Extreme and enduring mis-pricing became possible.
At some point, however, even this perfectly water tight little bubble sprang a leak. Macroeconomic mis-pricing on this scale always comes at a price. For the sad little nation it was a radical narrowing of its income growth possibilities as its non-commodity tradable industries and productivity growth collapsed. Manufacturing was tossed into the sea. And "services exports" narrowed as well to be dominated by tourism and education, both no more than real estate proxies as they sold homes and citizenship to foreigners. Multi-factor productivity stopped growing at the arrival of the bubble.
Without income growth, the sad little nation only had debt left to inflate its bubble. The great realty rent-seeker flogged that horse until it was dead too.
Then with no other options left, it flooded itself with people to support artificial levels of demand and yet more price inflation.
But even this path had an end. Migrant numbers could not outweigh the collapse in priced-out native buyers. After generations of relentless price inflation, decades of rising debt and years of falling income, as well as cities choked with imported people, the fear of missing out turned on its head and property owners stopped selling lest they could not get back in. Moreover, so much of the income siphoned off by great realty rent-seeker – government, regulators, industry, media – was in the end attached to the bubble that it could no longer support the burden. Transaction costs became prohibitive for sellers.
And so, the great bubble entered its final phase of "shrinkflation". Peripheral city prices paused or began to fall. Prices kept rising in the core bubble cities as those in the game kept trading but the number of transactions cratered as everyone else – the vast majority – were priced out of their own home.
The great realty rent-seeker was finally trapped by its own Frankenstein monster and began to fall apart.  Services attached to property saw first volumes then margins collapse. Media attached to property likewise. Government revenues attached to property were next. Eventually, the spillovers into the wider economy could not be contained and bubble prices topped out in core cities as well. As prices started falling coast-to-coast the problem only got worse as everyone held tight to their one and only asset in the desperate hope that it turn up again, and transaction volumes fell even further, right along with prices.
The sad little nation's domestic economy ground to a standstill and none of the tricks that once worked to boost it had any effect.
Eventually, an external shock arrived that turned households inwards. With the protections of monetary, fiscal and immigration policy already exhausted by the great realty rent-seeker, the shock resonated through the community with the force of a whale hitting a dinghy broadside.
The bubble shuddered and burst and the great realty rent-seeker sank with it.
What followed was at first a great wail of woe as the bubble burst losers clamoured for rescue. But, instead, the government of day rallied the people to a national project of economic repair, deploying reform that rebooted productivity growth. Then, as the little economy kept deflating, suddenly those industries that had all but disappeared during the bubble years began to return. Tradable sectors flourished as competitiveness boomed. Income began to grow again and all of those generations of people marginalised by the bubble were able to buy affordable homes.
Within five years of the bust a dynamic and happy little nation began to rise from the ashes and everyone wondered at the madness in retrospect. How had a little nation with so much natural endowment of talent, position and resources somehow gotten so lost?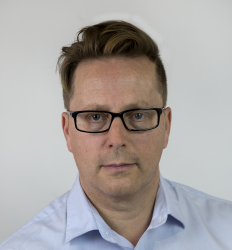 Latest posts by Houses and Holes
(see all)