Say what you like about Pauline Hanson, but she does know how to tap into the pulse of the growing number of disenfranchised Australians. Here's part of what Ms Hanson said this morning on Sunrise:
"I think out of the message of Donald Trump's election in America is that our politicians need to get it right. And I think a lot of them have lost touch with the grass roots Australians and the rural and regional areas, which I travel quite extensively.

People are angry underneath because they feel that our politicians are so left. You know, the waste of money that happens, you know people are destitute – there's no job security, they can't own their own homes, there's so many issues here. And they feel that they [our politicians] are worried about everyone else around the world.

Our immigration – you can't keep bringing in high numbers of immigrants into this country if we don't have the infrastructure to be able to provide for them. Clean up our own backyard first…

This was the impact of Brexit in England because they felt the same repercussions of these politicians and these policies. Get back to the centre and start looking after your own people in your own country first".
Like Trump, Hanson's appeal is that she proposes to protect Australians in ways that are much more blunt than the major parties and their waffling globalism. And the more elites bash Hanson over the head with the old global order stuff the stronger she will get.
Our politicians would be wise to get ahead of her by more clearly prioritising the needs of the incumbent resident population over the globalists, the wealthy elites, and the social justice warriors.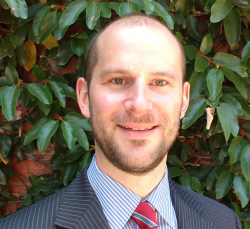 Latest posts by Unconventional Economist
(see all)