Labor and The Greens were on the attack yesterday over former trade minister, Andrew Robb's, appointment to the Chinese Landbridge Group – the owner of the 99-year lease over the Port of Darwin – just two month's after he left parliament. From The Guardian:
Robb's consultancy was reportedly announced by the Landbridge Group on 2 September, two months after the 2 July election at which Robb retired as MP for Goldstein. Robb retired as trade minister in February 2016.

His appointment raises questions about whether his Landbridge role will contravene the statement of ministerial standards, which states ministers should not lobby or advocate with the government for 18 months after their political retirement. It also states they should not take personal advantage of information to which they had access in their ministerial role…

Labor's Andrew Leigh said Robb would have been involved in discussions over the Darwin port lease at the time it came to cabinet.

"It's imperative that Australians know that sensitive data acquired in the public interest isn't being used in the private interest," Leigh said.

"The information would have flowed freely. And the 99-year lease over the port of Darwin was an issue which engaged all ministers at the time.

"It's clear that Andrew Robb would've been involved in those conversations and it's clear Andrew Robb held sensitive information, as he should have, as a cabinet minister.

"I think that Australians today are concerned about Malcolm Turnbull's ethical standards aren't being met."

Greens senator Lee Rhiannon said… "The prime minister … needs to reveal his plan for ensuring that Mr Robb does not advocate for the Landbridge Group on trade matters for another year," she said. "Doing so would be a clear breach of the standards.
When asked about Robb's appointment, Prime Minister Malcolm Turnbull admitted that he was not informed before going on to defend the former trade minister:
"He has not raised this particular role with me [but] Andrew Robb was an outstanding trade minister… I mean, it is hard to think of one that had more achievement. Those big free trade deals that he executed with Korea, Japan and China alone, extraordinary".
Foreign affairs minister, Julie Bishop, has also defended Robb's appointment:
"There's a ministerial code of conduct, Andrew Robb has said he's aware of [it] and will abide by it… we shouldn't get into a situation where a former trade minister is not allowed to take up post-parliamentary careers".
Andrew Robb was also coy when queried on his appointment and whether he is in contravention of the statement of ministerial standards:
"I know the [media] is getting very excited about this," Mr Robb told Fairfax Media when reached by telephone. "[But] I've got a commercial arrangement," he said, before declining to comment further because he was in a meeting.
No matter which way you cut it, Andrew Robb has done the wrong thing here. Until February this year he was Australia's trade minister having just negotiated the China-Australia Free Trade Agreement. He was a member of parliament until 2 July. And yet he took a job at China's Landbridge Group – to lobby politicians and sell-off more Australian fixed assets – just two months later (while collecting a parliamentary pension).
Then there are the strategic implications, the AFR has more:
Former trade minister Andrew Robb, who has been criticised for taking a job with Darwin Port owners Landbridge, led a delegation of Australian government officials to Beijing to convince them of the benefits of Chinese President Xi Jinping's signature strategic "One Belt One Road" policy last week.

…Landbridge's Darwin Port interests and the One Belt One Road policy are intertwined.

Landbridge head Ye Cheng has previously said the company's investment in the Northern Territory port helped serve the Chinese strategic and foreign policy goal, also known as the "Maritime Silk Road", enthusiastically touted by Chinese leaders as a way to connect China with Europe via Central Asia via massive Chinese investment in new infrastructure projects

Sceptics say the policy it is an attempt by Beijing to create a strategic bloc to counter the influence of the United States.

Mr Xi has called for the Australian government's Northern Development Strategy to be included in the initiative, which the Chinese government say is worth billions.

Mr Robb helped launch and is on the advisory board of the organisation that arranged last week's China trip – the Australia China One Belt One Road Initiative – in May when he was still Trade Envoy, along with former Victorian Labor premier John Brumby.
This is a clear breach of the statement of ministerial standards, which states that ministers should not lobby or advocate with the government for 18 months after their political retirement, nor take personal advantage of information to which they had access in their ministerial role.
It is also a violation of Australia's strategic outlook which already has US Marines rotating through Darwin to help police the region, even as Andrew Robb sells out its assets to interests with clear links to Chinese sovereign objectives.
Andrew Robb must step down from this role immediately.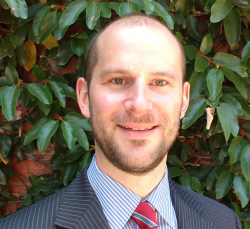 Latest posts by Unconventional Economist
(see all)