From the AFR:
The key message from the annual JPMorgan Australian Financial Review Chanticleer lunch in Melbourne on Wednesday was that the business community must step up and defend itself against the rising tide of anti-business sentiment.

It was clear from the performance of the three panellists on stage – Virgin Australia and Insurance Australia Group chair Elizabeth Bryan, Telstra chairman John Mullen and AFL Commission chairman Mike Fitzpatrick – that there is plenty of appetite to push back against the attacks from both sides of Parliament and the growing number of well-funded activists and other vested interests.

Bryan showed her capacity to cut through this often murky debate by drawing out the direct connection between free enterprise and society.

"As companies we provide many of the essential services to our society – we are not just selling fairy floss," she said. "We are selling things that matter to people's daily lives and that they have to spend a large proportion of their incomes on.

"Attitudes are changing and whether we like it or not the community feels it has a right to comment on how we conduct our businesses, how we think about our businesses and how we present our businesses. That really is just a fact of life today.

…Mullen showed a willingness not to mince words…it was time for businesses that might be harmed by a particular measure to put their vested interests aside and support measures that would benefit the national interest.

…He said countries such as Singapore managed to achieve policy reforms which were to the benefit of the entire nation. In the West there appeared to be the belief that government had to protect everyone's individual rights and interests but this was to the detriment of the nation state.

Mullen warned of a threat to free enterprise from the rise of "populism, sound bites and social media".

He used the example of the attacks on Australia's banks in relation to their levels of profitability.
Individuals feel entitled to comment on businesses because Australia's giant oligopolies no longer play by recognisable rules. The liberal democratic social contract that frames markets and competition as a public good has been torn up by industry consolidation, bank bailouts and rapacious mining tax-avoidance. These three trends have shunted forward a paradigm shift in business practice that privileges rent-seeking over competition so, naturally, the polity is not happy.
Following on, governments and regulators seek to tighten rules. This in turn creates more rent-seeking as businesses seek to negotiate their way out of emerging constraints. It's a feedback loop straight into the Great Scab Grab.
The obvious answer is clear thinking and reform, communication and leadership but there's none of it, including by those presented above. How can Mullen on one hand decry the role of vested interests in the political economy and call for the end of rent-seeking, then in the next breath defend the integrity of the banking oligopoly? How can he fret about business freedom while extolling the virtues of the soft-fascism of Singapore?
The present failure of leadership in public office is reflected perfectly in that of the private sector.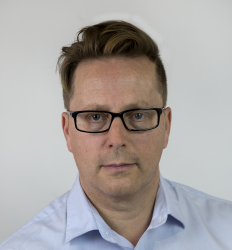 Latest posts by David Llewellyn-Smith
(see all)