From Paul Kelly:
In an exclusive interview, the departing US ambassador to Australia, John Berry, said foreign ­donations were illegal in America, and the US had been "surprised" by Chinese money power in this country and wanted Australia to resolve the issue.

"It is an entirely different ­matter when the government of China is able to directly funnel funds to political candidates to ­advance their national interests in your national campaign," Mr Berry told The Australian.

"That, to us, is of concern. We cannot conceive of a case where a foreign donation from any government, friend or foe, would be considered legitimate in terms of that democracy."

This is a clear critique of Australia's donation law. It signals the extent to which the US has been stung by a series of revelations about Chinese financial support of Australian parties and politicians, culminating in the forced resignation of NSW senator Sam Dastyari from the Labor frontbench.

It is obvious that US concerns extend beyond Senator Dastyari. The implication in Mr Berry's ­remarks is concern about the widespread and systemic application of Chinese finance in our politics. In this sense, the warning from the ambassador is unprecedented.
Pretty much. Banning foreign donations is step one in managing our great power relationships.
Step two is to release a new white paper on Chinese engagement that declares Australia China's loyal partner in developing its economy and will provide free access to raw materials (including agriculture) but will not allow access to strategic assets in the national interest. It should also reconfirm Australia's commitment to rules based diplomacy and freedom of navigation in the South China Sea.
Step three is to properly enforce foreign buying of real estate rules and to lower the immigration intake to historic norms while applying the Productivity Commission's new recommendations on visas to ensure Chinese moral suasion over domestic wealth does not increase further.
Those three steps set up a manageable pathway between our two Great and Powerful friends.
Get on with it Do-nothing Malcolm and, while you're at it, force Brian Wilson at FIRB to resign from the Carlyle Group.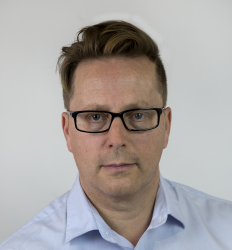 Latest posts by David Llewellyn-Smith
(see all)