From The Australian:
A state-wide blackout caused by cyclonic weather has thrown South Australia into chaos, with traffic gridlocked, planes grounded, thousands of city workers stranded and homes without power.

The state last night declared a "code black" — full emergency ­response — after 80,000 lightning strikes hit the state and gale-force winds took down three transmission lines and at least 22 towers to ­isolate South Australia from the national grid.

Premier Jay Weatherill said the lighting strikes "tripped the national grid, causing a state-wide outage and the interconnector from Victoria to shut down".

"All of this has combined to bring our system down," he said.

…"This was a weather event not a renewable energy event … lightning strikes and wind surges caused this," he said.
Not so, says Xenoponzi:
"This is unprecedented in this nation. We need answers. There needs to be an independent inquiry independent of government, because this is a disgrace."

Senator Xenophon said one of the "great paradoxes" of the situation was that the wind turbine generators, which supply 40 per cent of the state's power, did not work when the wind was blowing too hard.

Two interconnectors which link South Australia to Victoria's power supply are also down.

He said the state's current energy arrangements were a "textbook case" of how not to transition to renewable energy.

"I support the renewable energy target, but it's how you achieve it and how you achieve sensible greenhouse gas reduction policies," he said.

"This has not been sensible, it has been reckless. We have relied too much on wind rather than baseload renewables, rather than baseload power, including gas, which is a fossil fuel but it is 50 per cent cleaner than coal and a good transitional fuel."

"South Australia used to be the manufacturing powerhouse of Australia, relying on cheap energy, plentiful energy and reliable energy."
The RET was always a very poor cousin to the carbon price for this reason. Rather than let one single price determine the energy mix, the RET risks lumpy outcomes across different jurisdictions just like this.
Having said that, Xenoponzi's grandstanding is keen to repeat the mistake of ad hoc policy in his outraged declaration that SA needs gas generation. The answer might be better or more interconnectors, it might be industrial scale battery storage or pumped hydro.
One thing is certain, if his concern is that SA has a reliable and cheap source of base load power then gas ain't going to be it (without serious reform, anyways). For that, you can thank QLD's LNG white elephants and the total policy failure around those as well.
Here's what Grattan Institute said about the recent monumental energy price spikes in SA:
A unique set of circumstances combined to produce the high price spikes in the spot market. Four factors affected the supply side of the market – no significant changes in demand drove the price spikes, as Figure 2 shows.

The first springs from the intermittent nature of wind energy. While it accounts for about a third of South Australia's generation capacity, when the wind doesn't blow it doesn't generate electricity. Although wind power can be managed well when the wind is blowing, there can be times, as in July, when all of the wind farms in the state are effectively off-line. This is far less likely to happen with multiple fossil fuel generators.

The second is that South Australia is only connected to generation in one other state. It has two connections with Victoria, known as interconnectors, through which electricity can flow to help meet demand. But during July the main connection between the states – the Heywood Interconnector – was undergoing maintenance work to increase its capacity to transmit power. Between the 5th and 15th of July, in particular, its ability to supply electricity to South Australia was severely constrained.

Figure 3 shows the impact of these first two factors. The price spikes tended to occur when there was low output from South Australia's wind farms, low imports from Victoria through Heywood, or both. Price spikes fell away in the second half of the month as wind and imports picked up and the previously mothballed Pelican Point Power Station was restarted.

When the price hit its peak between 7:00pm and 7:30pm on 7 July, demand was also near its daily peak. But South Australian wind turbines were only producing 13 megawatts from their total installed capacity of around 1500 megawatts. It was dark, so there was no production from rooftop solar, and little supply from Heywood due to the upgrade works.

The third factor driving up spot prices came from a lack of alternatives within the state. During periods in July when Heywood was effectively down and there were low levels of wind, South Australia relied on diesel and gas-fired generatWe had abundant and cheap coal then we didn't. ion. The closure of the 546 megawatt Northern coal plant at Port Augusta a couple of months earlier had reduced the state's sources of supply. This enabled gas and diesel generators to charge more for their power than they would have been able to otherwise. While the bidding behaviour of gas generators has been blamed by some for July's high prices, sometimes market power does arise and is used.

The fourth factor is that wholesale gas prices in South Australia in July spiked to more than double their levels over the first half of 2016, as Figure 4 shows. The higher cost of gas increased gas generators' operating costs. 5 Australian Energy Market Operator (2016c) 6 A number of reports have (at least partly) attributed the events of July to strategic behaviour by some gas generators.

Increases in gas prices were driven by increases in demand for gas across Australia. South Australian generators were competing for gas against three sources: liquefied natural gas (LNG) plants in Queensland; gas generators across the NEM that were needed because of outages at a number of coal plants; and residential consumers who wanted more gas for heating due to the cold. The result was that, for some periods of time in July, electricity in South Australia was supplied almost exclusively by gas generation at a time when gas prices were very high. Further, in at least one of these periods, almost 80 per cent of supply was provided by generators owned by just three companies.
They don't look quite so unique today.
Fact is, today's SA energy night is the perfect metaphor for the barstardised darkness that has settled over Australian economic policy in general. For the past decade, nowhere has it been more intense than in east coast energy where we had a carbon price then we didn't; we had a RET then we didn't then we did; we had abundant and profitable cheap coal then we didn't; we had abundant and profitable cheap gas then we didn't; we had a surge in renewable investment then we didn't.
Every political party, state and federal is reaping a whirlwind of their own making.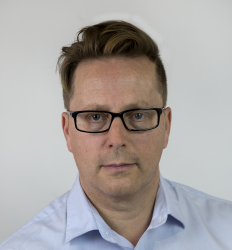 Latest posts by David Llewellyn-Smith
(see all)