Red ink everywhere in shares today as expected as Big Iron tumbles with BHP -3%, RIO -2% and FMG -3%. Dalian has wiped out its silly Friday night gains at the open and is now threatening new correction lows: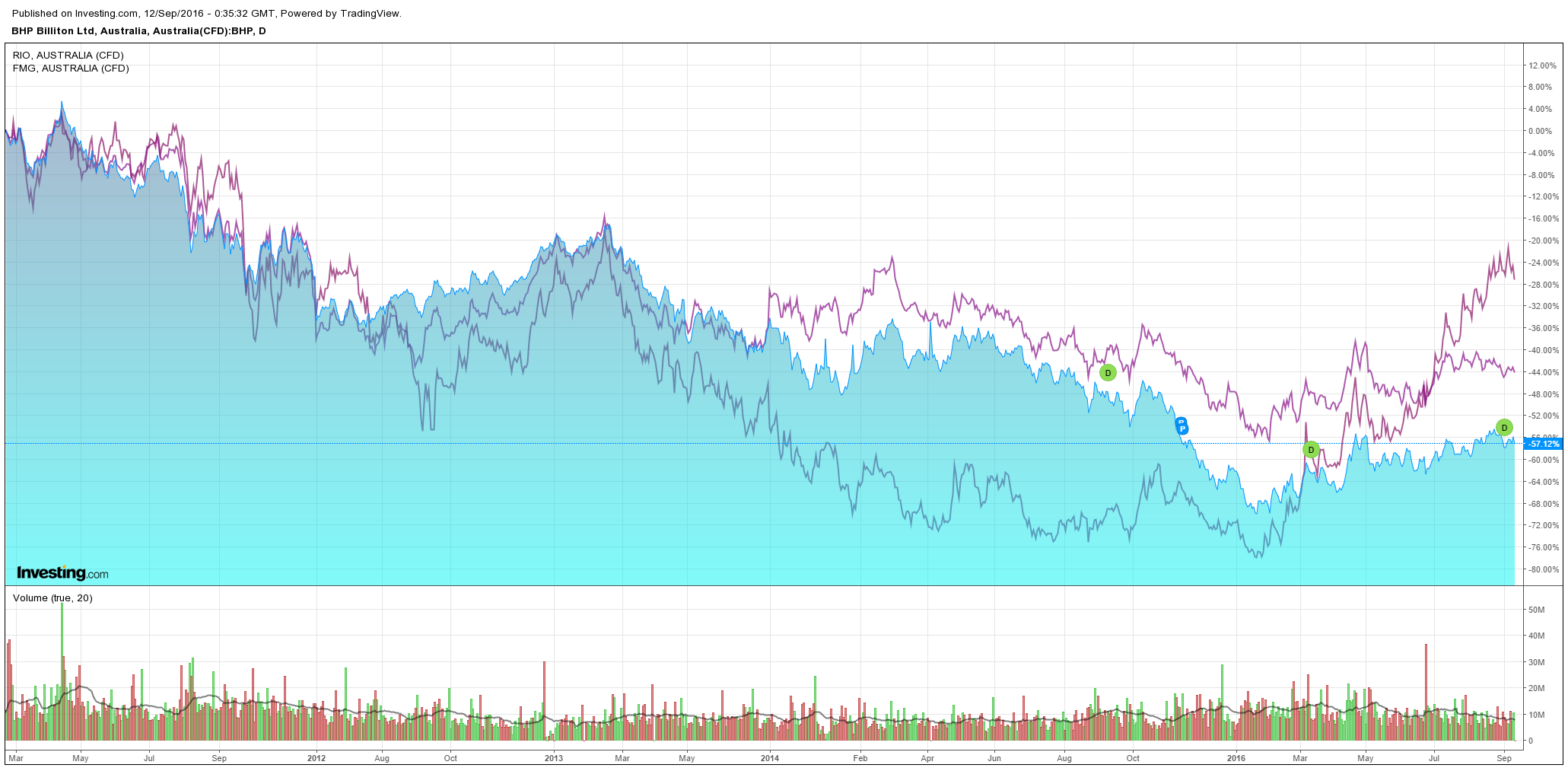 Another lower low for FMG is not encouraging though what you call that chart pattern I don't know. Bearish razorback formation?
Big Oil is also tumbling with WPL -2.7%, OSH -3%, STO -4.3% and in free fall and ORG -4.1%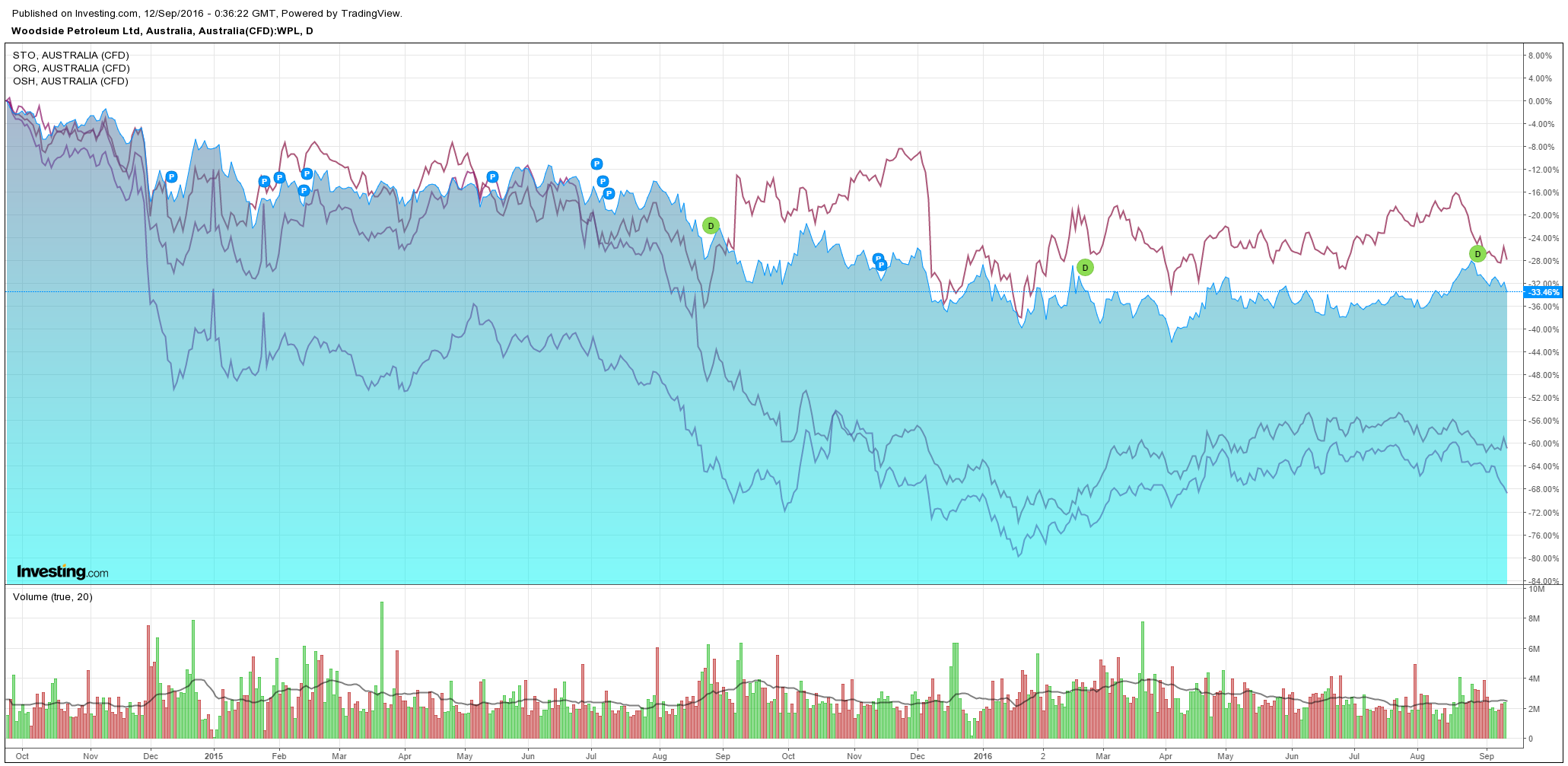 Big Gold too is taking a flogging as Fed anxieties mount with NCM -4.5%, IGO -3.5%, RRL -3.9%, SBM -3.5% and EVN -4.5%: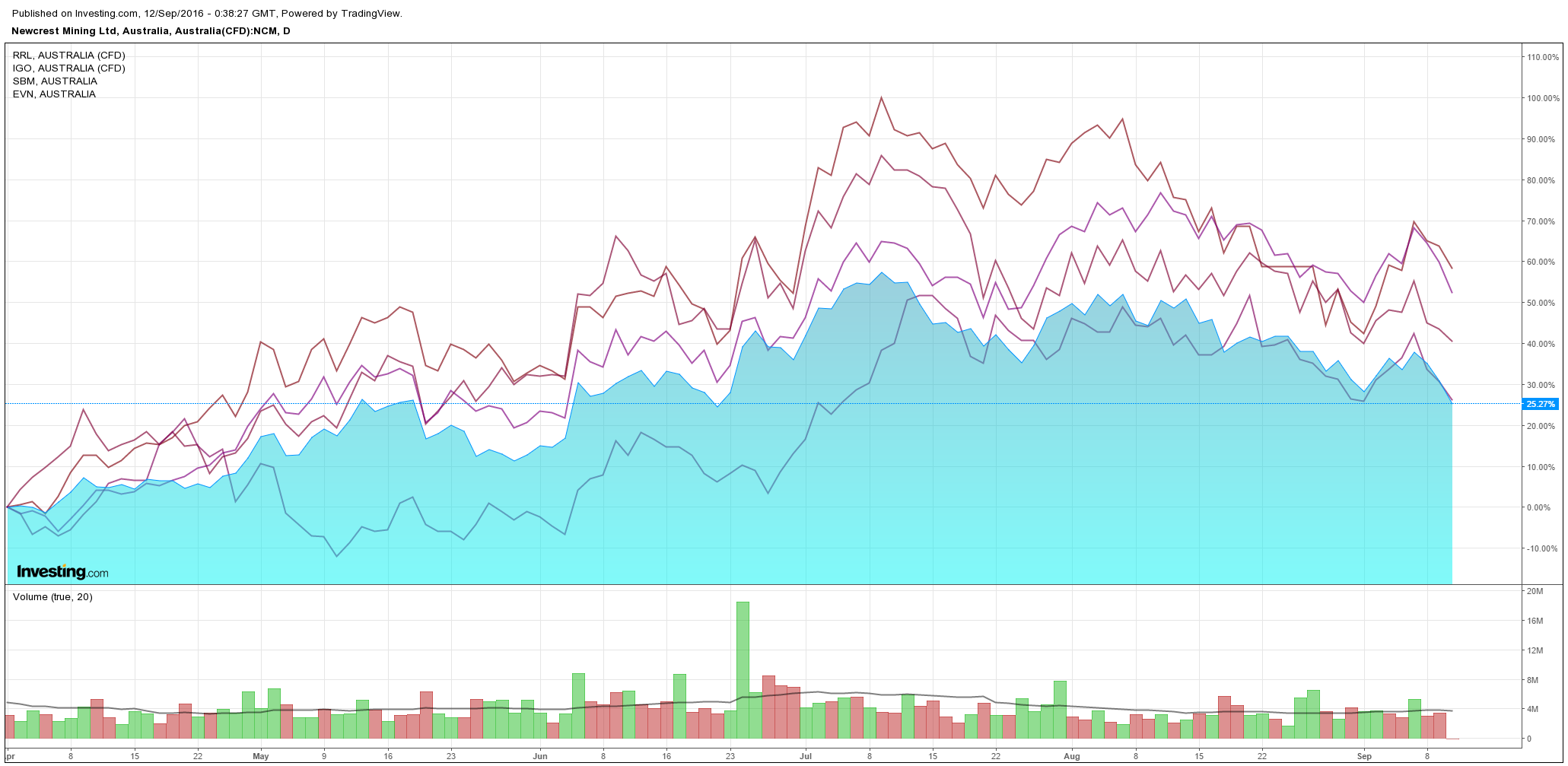 Clearly waiting for lower and some dollar averaging is the play at this juncture.
But amid the blood there is one stock that has greater macro significance than all others today and that is Australia's largest bank, the CBA, which appears to be breaking support on its monster bearish chart pattern, down -1.5%, WBC -1.5%, NAB -1.8% and ANZ -1.7%: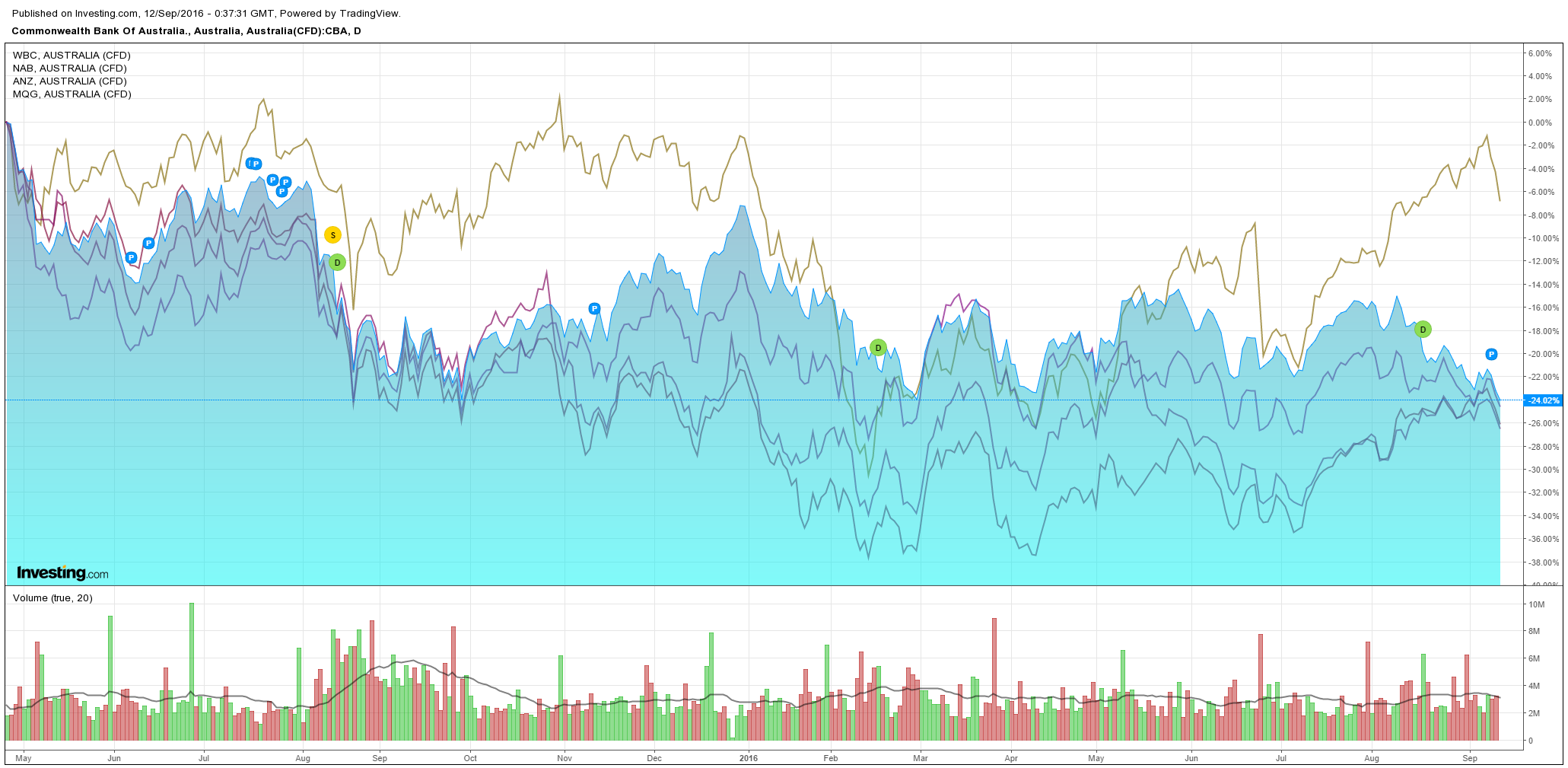 Here's the CBA chart in detail: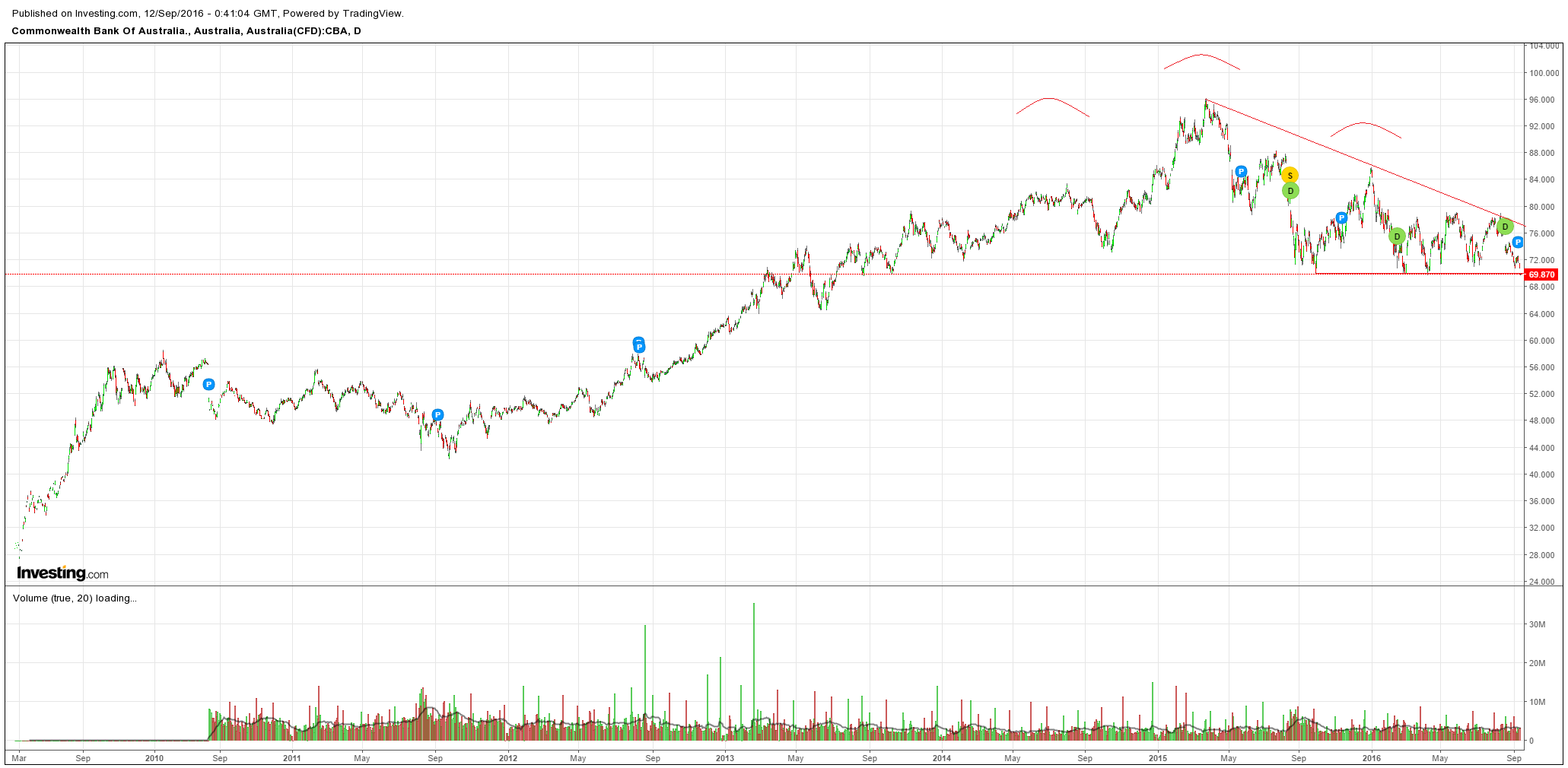 It broke its March low very briefly at the open and looks likely to smash it before long (though remember charts are meaningless until broken). The set up is very bearish with a huge head and shoulder top and text book descending triangle pattern.
Mum's and Dad's pain ahead.
David Llewellyn-Smith is Chief Strategist at the MB Fund and MB Super. David is the founding publisher and editor of MacroBusiness and was the founding publisher and global economy editor of The Diplomat, the Asia Pacific's leading geo-politics and economics portal.

He is also a former gold trader and economic commentator at The Sydney Morning Herald, The Age, the ABC and Business Spectator. He is the co-author of The Great Crash of 2008 with Ross Garnaut and was the editor of the second Garnaut Climate Change Review.
Latest posts by David Llewellyn-Smith (see all)