From Morgan Stanley:
Our new Global Coincident Indicator (MSGCI) points to faster GDP growth of 3.0% in 3Q16 vs. our mid-July forecast of 2.4%. Upside surprises came from better-than-expected DM dynamics, which could give DM a better ramp into 2017 and seems to have made central banks become less dovish.

Nothing but upside surprises to DM growth it seems: Since we published our Summer Outlook, DM activity indicators have been holdingup much better than expected. Two months into 3Q16, it seems that our worries about the UK and the euro area were overblown and our projection of a rebound in the US was too cautious. Against this backdrop, many DM central banks seem to have become less dovish ahead of what will be a busy meeting schedule for DM central banks in the month of September. If sustained in the autumn,a stronger 3Q16 outturn could give DM a better entry level into 2017, creatingupside risks to our G10 forecasts of a slowdown from around 2.0%Y last year to 1.2%Y next year.

Launching three new global coincident growth indicators: To keep our finger on the pulse of the global economy, we are launching a new set of set of coincident indicators. In addition to the MSGCI, we will track separate DM and EM aggregates – the Morgan Stanley Developed Markets Coincident Indicator (MSDMCI) and its EM counterpart (MSEMCI). These allow us to differentiate between DM and EM dynamics on a real-time basis with regular monthly updates. Currently, the MSDMCI is pointing to 2.0% in 3Q16, which would mark an acceleration of around 1 point from 2Q16 if confirmed by official data, while the MSEMCI hints at EM GDP growth at 5.1% compared to 4.6% before. Against this backdrop, we are lowering our subjective risk assessment of a global recession starting in the next 12 months from 40% to 30%.
Obvious bond and stock risk in this for the next few months.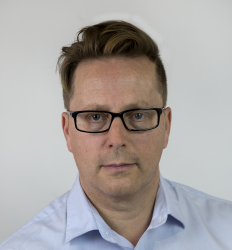 Latest posts by Houses and Holes
(see all)