by Chris Becker
Outside of Australia, markets have been moving sideways and shuffling waiting for the monthly employment stats to be released tonight in the United States – the nonfarm payrolls or NFP. This is the most important event on the economic calendar, as the strength of job creation is critical to the Federal Reserve's agenda in "normalising" interest rates after record lows for record number of years.
From John Kicklighter here are a few charts highlighting the market reaction – both the S&P500 US stock index and the US Dollar currency index: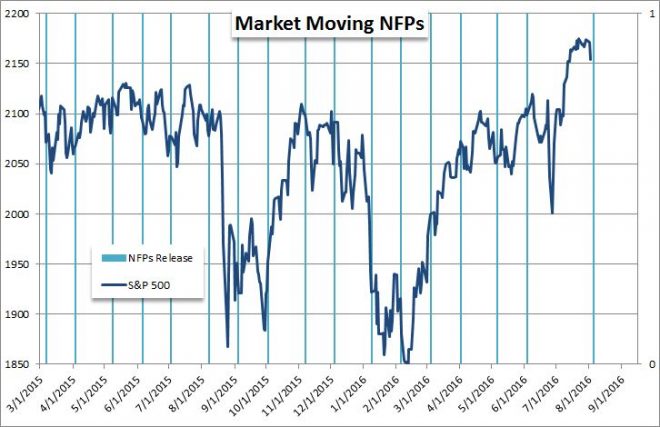 While there is no such thing as perfect correlation, it is quite easy to see that markets are pushed around strongly by movements in the NFP print and tonight's will be no different.
For Australian investors, the dollar seems poised to break higher as the daily chart below: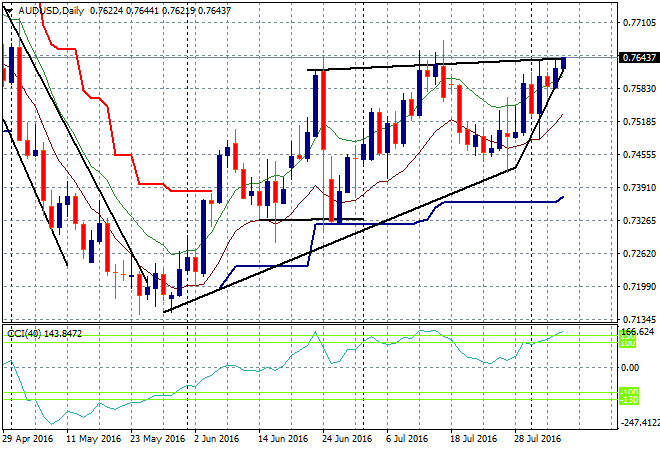 This seems incredulous given that the RBA recently cut rates, closing the gap on the interest rate differential with the US and the much better employment situation for the latter: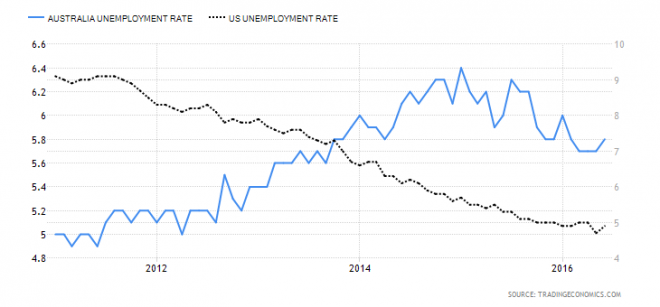 The macro doesn't matter in the short term, its the perception of the future trend that matters and markets are positioned to push the Australian dollar higher. The problem is we get an anomalous NFP print like that in June, which was much stronger than anticipated, this could cause a wild selloff in AUD as King Dollar remounts his throne.
Risk management is key as always.
Latest posts by Chris Becker
(see all)