There is a long history of Australian politicians going into well-paid private sector jobs after politics – often in the very industries that they used to regulate.
But rarely has it been so blatantly spruiked as under this Coalition Government.
Back in May, Tony Abbott gave a speech to Parliament where he said:
"The member for Groom Ian McFarlane was the resources minister who scrapped the mining tax … It was a magnificent achievement … and I hope that the sector will acknowledge and demonstrate their gratitude to him in his years of retirement from this place."
In saying so, Abbott basically admitted that the Coalition serves the business community first and foremost. And they expect to be rewarded handsomely for it.
Yesterday, we received another example of questionable behaviour, with former trade minister, Andrew Robb, joining investment bank Moelis & Company selling Australian assets to wealthy Chinese under rules that he developed while in Parliament. From The AFR:
The role with Moelis, a New York-listed investment bank, will see Mr Robb mainly helping Chinese companies looking to enter the Australian market…

Moelis also has an asset management business focused on wealthy Chinese wishing to obtain an Australian passport, through the Significant Investor Visa program.

Mr Robb was responsible for redesigning this program while in government to tilt the required $5 million in investment away from passive bonds, towards higher risk venture capital and small company investments.

Moelis says it has about $1 billion in assets under management from this program.
What the article doesn't mention is that the rules were changed to be highly compatible with Moelis' offerings.
As noted by Alan Austin recently:
The rationale for generous pensions for MPs is that they can engage in public service – as Malcolm Fraser did chairing an overseas aid agency – and thus avoid the temptation of corporate payoffs…
So why are these politicians allowed to have their cake and eat it too? Did the Australian tax-payer train Andrew Robb and stick him on a fat pension so he could cream it by selling its best assets to China?
No, s/he did not.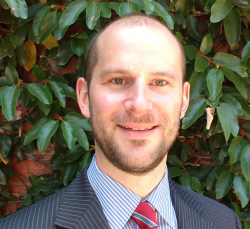 Latest posts by Unconventional Economist
(see all)